Head With Wings – From Worry To Shame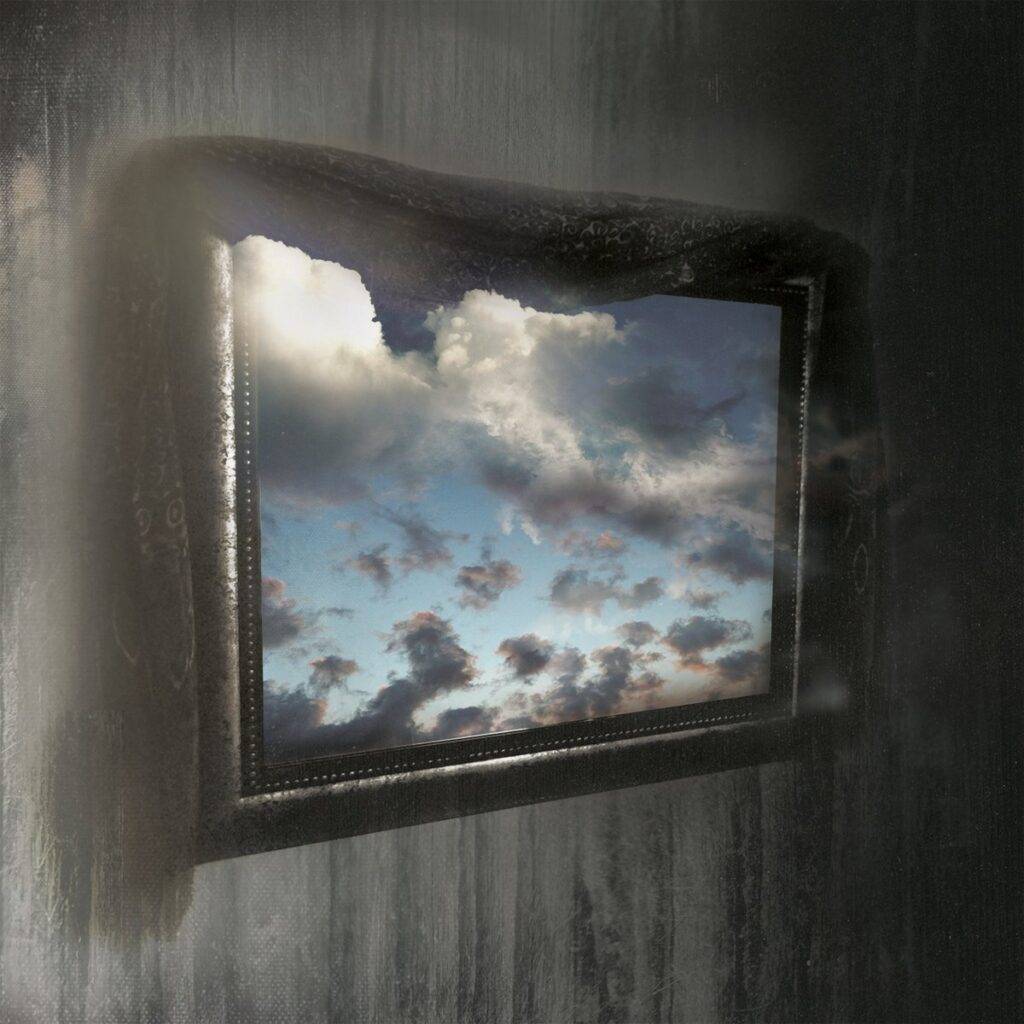 Back in early 2013 I came across a beautiful little gem on Bandcamp. A four-track EP titled "Living With The Loss" that made a big impact on me. I had recently lost my mother to cancer, and everything about the release, from the title, to the emotional and sincere delivery, affected me deeply. Head With Wings hit the right spot with their mix of great songwriting and sombre atmosphere. I've played that release regularly since then, but as years went by I genuinely feared it would be one of those projects I would never hear from again. You know, the kind of band that delivers a compelling release or two, only to fade into obscurity and disappear. My joy was therefore great when it was announced that the band, now consisting of guitarist Brandon Cousino and vocalist/guitarist Joshua Corum, were finally releasing their full length debut album this year.
This review took me a very long time to write, partly because I felt I had so much to say about this release, but the words I put down on paper seemed so inadequate. But also partly because I've been listening over and over to "From Worry To Shame", and every time it seems like something new is discovered within the intricate layers of this piece of art. Like their previous EP, it also stirred up many emotions I had struggled with, and I needed time to process the experience, and to let the music grow.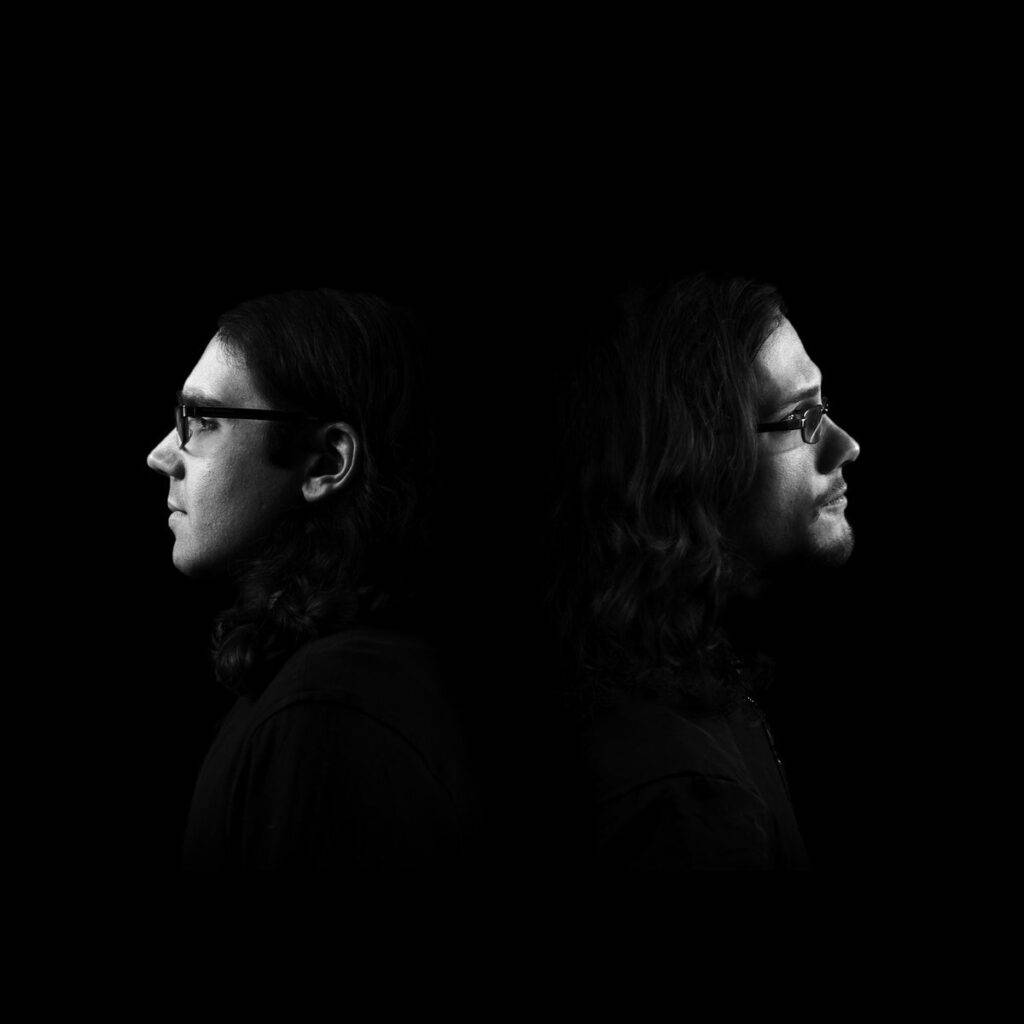 The album starts out strongly with the ominously titled 'Goodbye Sky'. Vocalist Joshua Corum guides us through a slow, almost heartbreaking tune, complete with sombre guitar interweaving vocal and guitar melodies. Towards the middle the band powers up in a more metal-like fashion, before the track builds toward its emotional ending. Corum is one of those rare vocalists that manages to sound delicate, yet forceful at the same time. And he proves again and again on this album just how good he is. It's quite clear from the onset that this is going to be an impassioned listening experience. As Corum repeats the line "I no longer reminisce" with increasing intensity towards the end of the song it's painfully obvious that this is the kind of music that may be able to put you into contact with some of your suppressed pain.
'Somewhere Something Gives' follows, and does in no way betray its predecessor. An intermingling of mournful vocals and layered guitars, the track jumps effortlessly from one memorable theme to the other. In many ways there are more interesting musical ideas in one Head With Wings track, than on entire albums of other so-called "progressive" bands, and this track is a prime example of that. The layered vocals towards the end of the song are haunting in their elegance.
Corum's wistful vocals also feature prominently on the next offering 'In Memoriam', that once again dances painlessly between the crestfallen and the rhythmically persuasive. Featuring the skills of bassist Joe Elliott and drummer Andrew Testa, who carries the more energetic middle part of the song gracefully. Towards the end, the band slows down again, letting the mesmerizing guitar-melodies breathe and develop further toward a passionate and graceful finale. Just splendid.
'Misanthropy' is one of the most interesting tracks on an album full of sophisticated music. The bands music feels delicate, almost fragile. Like some complex crystalline structure, layered and fascinating, but at the same time it seems like it could shatter into brilliant shards at any moment. The track darts here and there, never letting the listener settled down and get lazy. Corum sings with passion and intensity and together with the finespun melody, it creates a feeling of urgency. It's not hard to hear his heart in every word he sings, and it affects me deeply as a listener.
At this point you almost wish for some relief from the relentless emotional assault, but the duo has no intention of letting up now, dragging you deeper into their universe with the title track 'From Worry To Shame'. If possible, the emotions deepen even further on this impassioned track. Head With Wings are practiced narrators, and this may be the best example of that on the album. The lyrics and the way they are performed, and sustained up by the musical themes, is so tightly connected that it's hard to imagine one without the other. The vocal performance underlines the lyrical content and vice-versa, in a way that I sadly don't hear many other artists accomplish.
The start of 'Beyond The Wall' almost feels like it's starting in-medias-res, instantly grabbing you with its head-bobbing main motif. Here the layered vocals again create graceful blankets of sound before the guitars take over and braid another complex yet beautiful mid-and-end section.'Beyond The Wall' is the shortest track on the album, clocking in on under four minutes, but still brimming over with interesting themes and sections. Another great testament to the bands songwriting talents.
'Stepping Stone' alternates between a more up-tempo approach, underlined by a dreamlike vocal melody, and a rumbling, hypnotic bass-run by Elliot. Then we get the unique Head With Wings experience once again as they manage to put several catchy chorus-like parts into one and the same track. Each one of these genius little themes could probably have carried their own song. But it works, it works oh so well.
Opening with a more sinister and heavy tone, both musically and lyrically 'In Dark Motel Rooms' might be one of my favorite tracks on the album. It keeps building towards some kind of ominous crescendo that after a short beautiful vocal interlude is finally unleashed with the single word "Time!" Then the song goes into its next phase, where I once again have to admire the subdued but exquisite little bass details added by Elliot. Towards the end Corum sings with an intensity that is only mirrored by the forceful guitars that accompany him. A really monumental addition to "From Worry To Shame".
Finally we come to the last, and longest, piece on the album. The seven minute 'Treading Lightly' is captivating, and manages to sum up the ethos of Head With Wings in a great way. Once again several thematic strains snake together to create a melodic mesh. The crystalline guitars and graceful vocals just lift you on towards some kind of optimistic release towards the end of the track. A gesture signifying that this story isn't over. There is always hope, even when things seem bleak and gray. Or as Corum himself sings in the last seconds of the album "you forgive, then you forget".
I'm not gonna do a detailed run through of the lyrical content on the album, as I think my understanding of these are really not important for anyone but myself. And, just like every piece of great art, you will put your own background and experiences into your own interpretation. But I can say as much as that they are evocative, and clearly based on lived experiences and snapshots of the more bleak side of the human condition.
The production on the album is done by Frank Sacramone and Jamie VanDyck, both of Earthside fame. And they have done a wonderful job, providing a powerful, yet clear and concise sound. They have also been involved in other capacities, both adding guitars, and Van Dyck also gets part songwriting credits on the album opener 'Goodbye Sky'. In addition Earthside drummer Ben Shanbrom contributes backing vocals, and it's easy to hear that this has been as much a labor of love for these guys as for Corum and Cousino themselves.
It's hard to compare Head With Wings with other bands, but there seems to be inspirations from many sources meeting in their art. Earthside might also be a distant reference point, but only if you strip away the more orchestral and theatrical parts of their sound. I feel sure that people that enjoy bands such as Cog, Dredg, or the fantastic, but way to short lived, Fair To Midland will find a welcome challenge here.
Like "Living With The Loss" before it, "From Worry To Shame" is brimful of emotions and humanity. The album is raw passion, delicate hope, and all-to-human pain in one graceful package. The music featured, lyrical content and impressive performance may be both challenging maybe and at times uncomfortable for the listener, but at the other end of that journey lies a reward that is more than worth the time you'll take to familiarize yourself, and open up to these compositions.
It took me a long time to get here, but now I can honestly say this will be one of my favorite releases of 2018. It is a gentle, emphatic masterpiece of an album, and I honestly can't wait to see what the guys do next.
Also, to any European festival organizers; now it's time to get active and book these guys, I'm aching to see them live on stage!