Stabbing Westward – Chasing Ghosts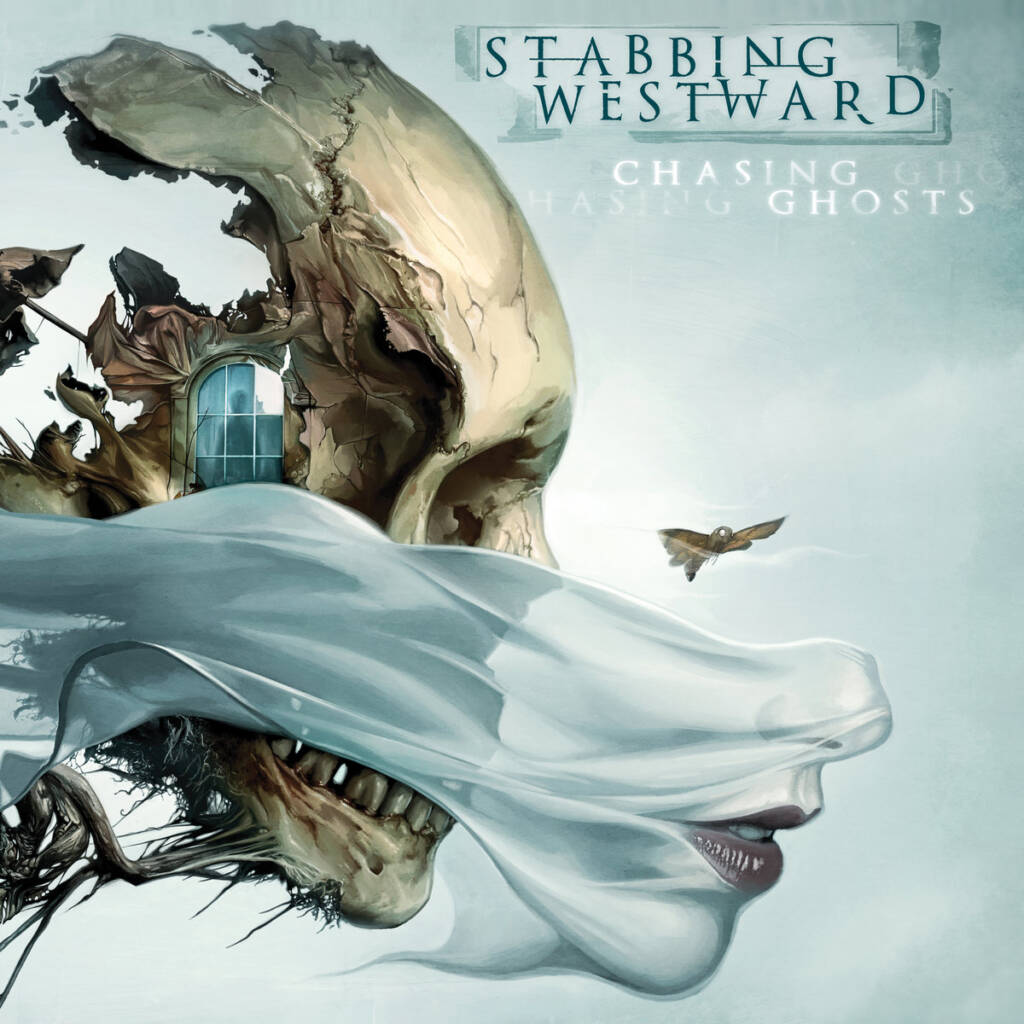 When industrial rock was big back in the '90s, Stabbing Westward was one of the most interesting and successful bands in the genre. Unfortunately, arguments between the band members and their new management, wanting them to take on a more commercial sound, led to an unsuccessful self-titled album in 2001 and eventually the demise of the band. Founding members Christopher Hall and Walter Flakus moved on to different projects and logic dictates that we would never hear from Stabbing Westward again with the popularity of the genre fading as well.
Flash forward 21 years and my eyes are drawn to an album with beautiful artwork. Much to my surprise, it is Stabbing Westward's new album, "Chasing Ghosts". Backed by a brand new rhythm section, Hall and Flakus have rekindled the flame, making a bold move to reunite in particularly challenging times for musicians. Are we in for a quick money grab or is Stabbing Westward ready to reclaim its position as one of the leading industrial rock artists?
Stabbing Westward – I Am Nothing (click here if the video doesn't play)
Directly from opener 'I Am Nothing', it is clear that fans of the band don't need to worry: Stabbing Westward is in great shape and has managed to unite its trademark sound with a contemporary flair. On top of a hard rocking foundation with subtle electronics, Christopher Hall's vocals are impressive as always, delivering the lyrics with heavy emotional impact and a raw edge. "Chasing Ghosts" is not a cheerful album, dealing with themes like self-doubt, loss and isolation, as displayed in songs like 'Damaged Goods', 'Push' and 'Ghost'. Fortunately, the band is not overdoing it and keeps away from pushing the listener into a major depression, but the lyrical concept is quite dark and introspective.
Musically, the band varies between Nine Inch Nails influenced industrial rock, alternative metal reminiscent of bands like Saint Asonia and a strong new wave influence with hints of Killing Joke and Tears for Tears. All these influences have been carefully blended into a coherent album full of highlights, songs with head and tail that get stuck in your head without any intention of leaving. Songs like 'Cold' and 'Control Z' make it hard to sit still and the mix of new wave and stomping riffs makes you want to torture your neighbours by cranking up the volume. Then again, they might as well enjoy it, but you might still succeed by singing along with 'Ghost' or 'Wasteland'.
Stabbing Westward – Ghost (click here if the video doesn't play)
To summarize, Stabbing Westward has made a glorious return to form with "Chasing Ghosts". The album contains some fantastic songs with a modern sound and a nostalgic vibe to bring back the good old days in contemporary fashion. My only point of criticism is about the ballads: 'Push' and 'The End' could have been made shorter, while 'Crawl' is a bit cringe-worthy. However, these small flaws are easily compensated by the quality of the rest of the album, which is downright brilliant. "Chasing Ghosts" will be a strong contender for my album of the year and I take my hat off for this impressive comeback by Stabbing Westward. Welcome back!
Track Listing:
I Am Nothing
Damaged Goods
Cold
Push
Wasteland
Control Z
Crawl
Dead and Gone
Ghost
The End