Iamthemorning – Ocean Sounds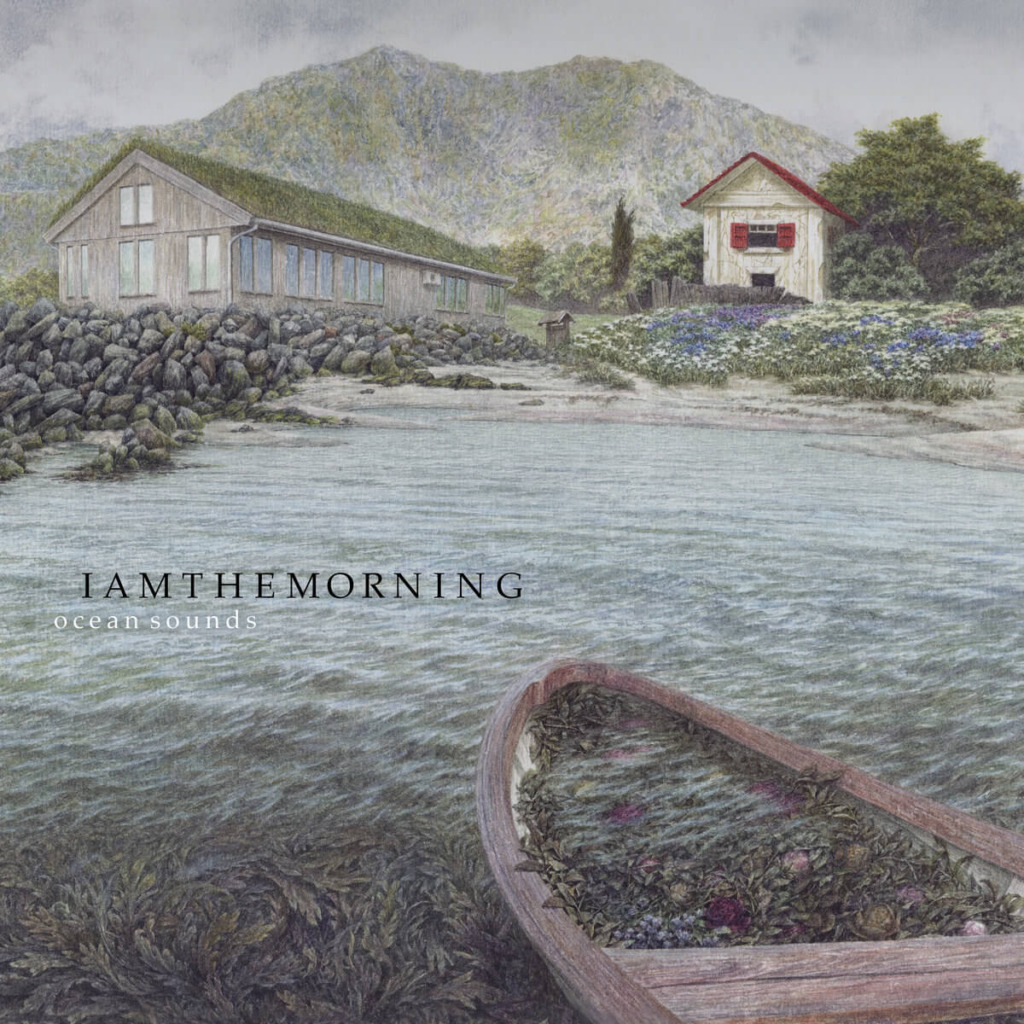 Imagine you mix together enthralling and cinematic music with melancholic and dark lyrics sung by an angelic voice, a violin and a cello, piano, percussion and bass guitar, and as last ingredient: unbelievably beautiful sunsets over the sea like paintings from the impressionist masters. Yes! This sounds perfect and it exists!
And as close to perfect anything it is indeed the new Iamthemorning studio film "Ocean Sounds", captured live and named after the recording studio on Giske, a remote Norwegian island on the north Atlantic ocean, on a summer night in 2017.
If you already know the music from the chamber duo, made up by Gleb Kolyadin on piano and keyboards and Marjana Semkina on lyrical and vocal duties, you know their music is able to transport the humble listener to landscapes full of beauty and darkness on an emotional slide where you can just let yourself fall fully into it, guided by these 2 exceptionally talented young musicians.
But if you're not familiar with their music, please do yourself a favor and listen to them after you finish reading these lines. Honestly, my wish is that after you watch the videos on this review, you will be enamoured with Iamthemorning, as much as I am.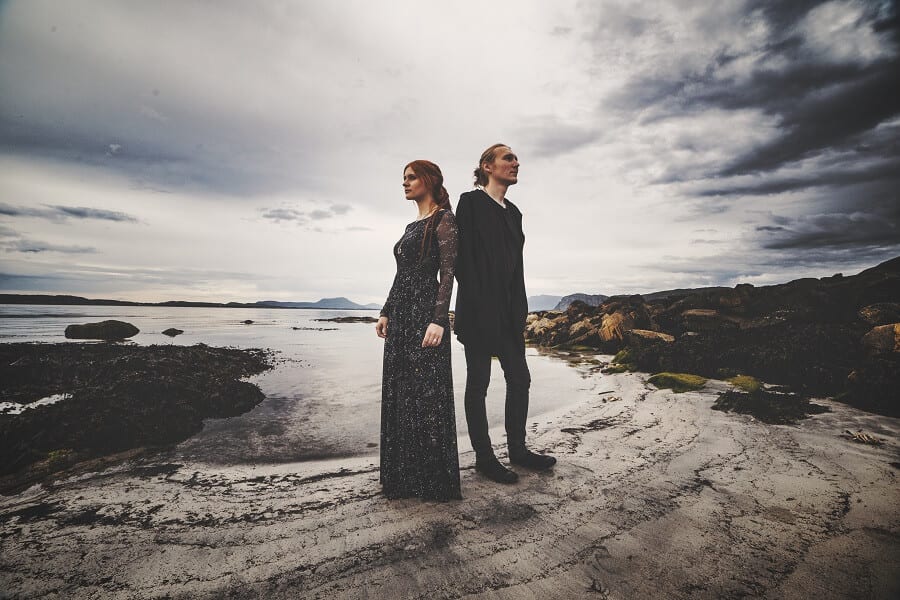 The film captures the magic the duo share on stage with the ensemble they've been playing with live during the last 3 years, consisting of Karl James Pestka – violin, Guillaume Lagravière – cello, Joshua Ryan Franklin – bass and Evan Carson – drums & percussion. Additionally, the duo brought in their producer Vlad Avy for recording, mixing and mastering. An international team who flew over to this remote place in western Norway from places so distant as Iceland, Belgium, Scotland, Russia of course and Canada.
Iamthemorning – Ocean Sounds trailer (if video doesn't load, please click here)
One of the many things I like from this film is that finally we get to see Gleb's hands showing his mastery on the keys playing along and conducting the sympathetic and also excellent musicians that form the ensemble. It is a great opportunity to see them playing live, as they don't (or can't) tour as often as they should. The film gives us the rare chance to see them up-close with zooming to each musician on the right moments. A mesmerizing experience to see them fully inspired diving into the music they're creating. Especially Marjana who sings flawlessly and effortlessly with an impressive rush of energy or the most subtle whisper. A truly hypnotizing experience.
And to wrap it all up, the sound mix and production is excellent, every single note of every instrument is there: every string, keys, percussion or words can be heard crystal clear. I should give as well a special mention to the gorgeous art cover, a watercolor painting of Ocean Sounds studio by Constantine Nagishkin. 
Iamthemorning – 5/4 (if video doesn't load, please click here)
Ocean Sounds studio offers the perfect setting, with its panoramic windows offering a clear view of the Norwegian landscape and the natural sunlight bathing the talented 6-piece band. Marjana usually writes lyrics related to water in one way or another, so this place couldn't be better to frame the music she and Gleb have created on their previous studio albums ("~", "Belighted", "Lighthouse") played here in a live setting where only the audience is missing. And for the ones with the blu-ray, they added an extra candy: a candid unplugged version of their new song 'Blue Sea' from their upcoming studio album. As Marjana says on her 'letter' on the blu-ray booklet: "Blue Sea was recorded spontaneously, and we decided not to leave it out of the final cut, since it reflected so well the ethereal and creative atmosphere that lingered throughout our stay, and served as a perfect transition from this project to Album #4."
The film, produced and edited by Miles Skarin at Crystal Spotlight, also features interludes offering us views of the summer sunsets full of color and candid images of the musicians enjoying the landscape and their time together in such a magical place. In Marjana's own words: "It was the most inspiring place for us to work in, surrounded by the sea, mountains, wild flowers and gorgeous Norwegian sunsets. All of the natural splendour we don't see that often."
Iamthemorning – Touching (if video doesn't load, please click here)
"Ocean Sounds" is one of the most beautifully crafted studio films I've seen. And I'm not so keen to watch studio films, or live concerts on my tv, but since this jewel arrived on my mail box, I keep coming back to it. I cannot just play it and listen to it, I must watch it and let myself be transported to Giske Island in the scenic western parts of Norway. An area I've been wanting to visit since quite a while, and now I feel compelled to, while listening to the audio only version of this beautiful production.
Tracklist
Inside
Scotland
To Human Misery
Romance
5/4
Touching II
Os Lunatum
Sleeping Pills
Libretto Horror
Matches
Chalk & Coal
K.O.S.Bonus Track on Blu Ray disc only
Blue Sea