Madder Mortem – Marrow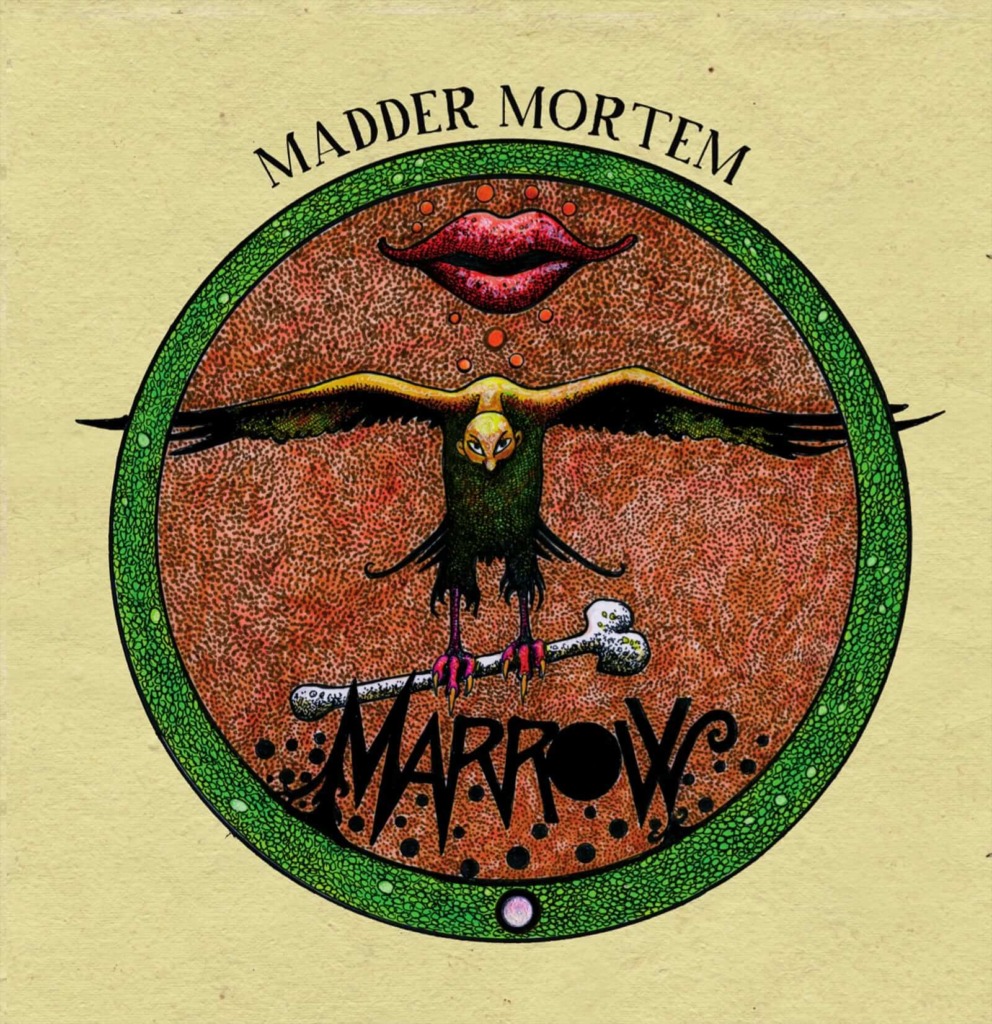 WE KNOW WHO WE ARE AND WHERE WE BELONG.
This line from the single 'Liberator' epitomizes the philosophy of Norway''s best kept secret, progressive avant garde band Madder Mortem.
Their seventh album "Marrow" released this September via Dark Essence Records, after a successful crowdfunding campaign, is a masterpiece of textures and tones powerfully driven by the unmatched vocals of Agnete M. Kirkevaag. "Marrow" is "about sticking to the essence of yourself. Your ideas, your thoughts, your values. To stay true to your roots – your Marrow."
Madder Mortem – Liberator  (if video doesn't load, click here)

The beauty and uniqueness of Madder Mortem lies in the perfect balance between melodic parts and the avalanche of chaos and divine heaviness. You never quite know when it's going to happen, but it's there lurking for you somewhere. Madder Mortem is therefore impossible to label: they defy and push genres, ranging from progressive rock to Scandinavian-inspired folk, avant-garde and doom metal.
The opus opens onto an instrumental, soft prologue 'Untethered' echoing the epilogue track 'Tethered' creating a cohesive narrative on this album. The calm before the storm Madder Mortem is about to unleash. As the second track unfolds with energetic bass lines courtesy of Tormod Langøien Moseng, the band reveals headbanging riffs making a clear statement: their music is uncompromising and unbending.
Madder Mortem's unique soundscapes continue throughout the album: 'Moonlight Over Silver White'  is a perfect example of the band's ability to switch effortlessly from one genre to another: an eerie introduction descending into infectious groovy guitar parts topped with guttural vocals provided by guitar player BP M. Kirkevaag while Agnete's vocals sways between pristine and powerful melodies.
Staying true to their core ethos, the band tackles themes such as religion with the track 'My Will Be Done' denouncing the dangers of worship. The anger and intensity in this song sounding almost like death metal at times reflect in the irreverent lyrics: 'The shameful gimmicks that exploit the weak and poor / Religion sanctifies untruth'  which exemplifies the band's drive to make their own rules 'I make my own morality / You shall not curb my mind for me /On my own shoulders lies the weight of right and wrong'.  The title track 'Marrow' features bluesy/jazzy textures layered with raw male whispers and displaying Agnete's vocal signature from furious howlings to smooth and sensual croon.
Her vocal prowess is to be praised again on the track 'Until you return'  where her angelic voice longs for the return of a loved one ' I know you'll be back / but when you're not around / An empty sound solidifies inside me / It stays with me until you return'.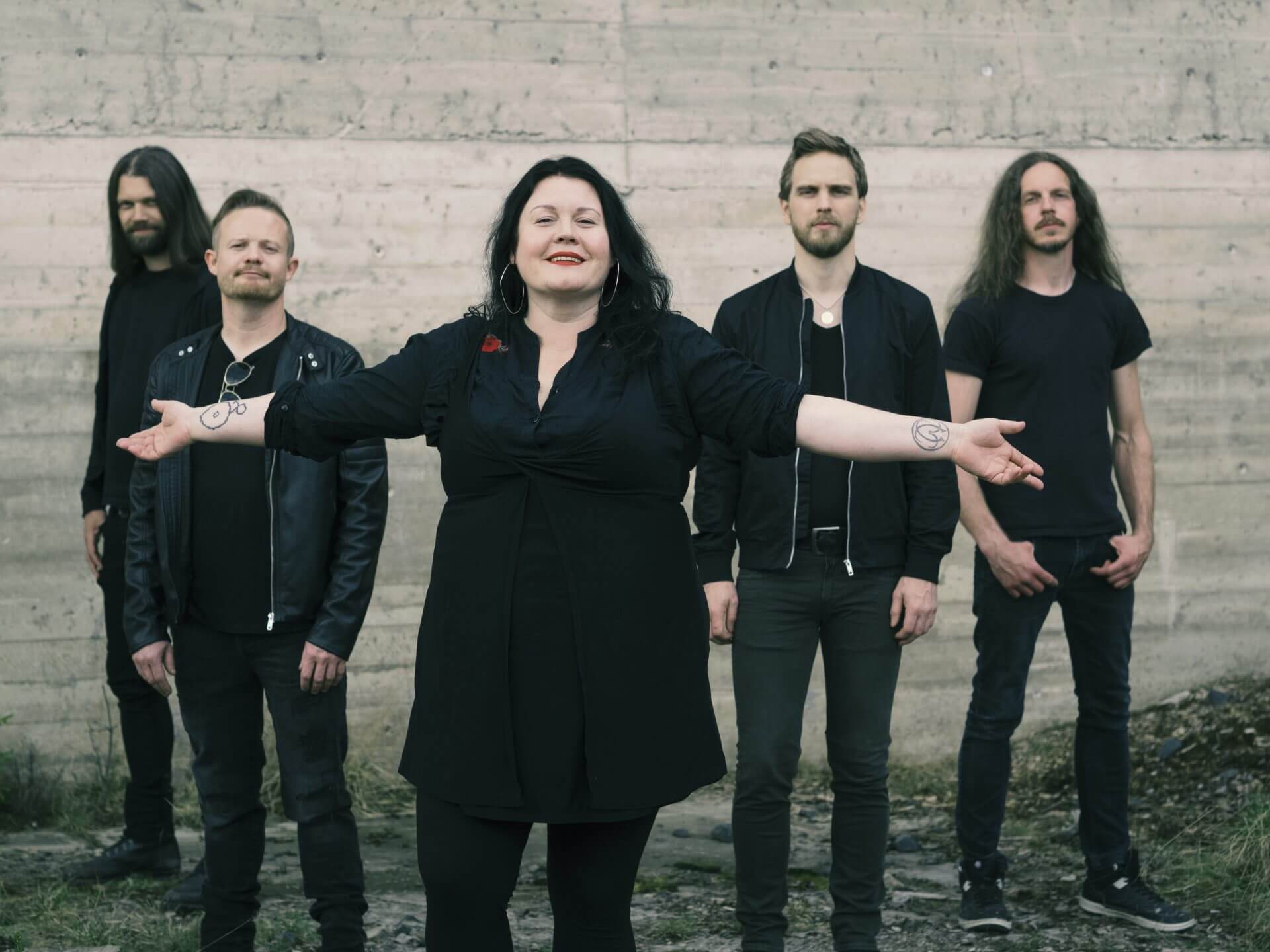 Madder Mortem explores, blends genres and pushes boundaries. And they have fun with it: the band puts a dark and quirky twist on the fairy tale Snow White in 'White snow, red shadows':  'Snow White's in the courtyard playing hangman on her fingernails / Down through her spine runs a shiver and the stars begin to climb / She holds her breath and look! – here the hero comes / Underneath a waxing moon the heartache proves that irony is blind'. The urgency and quick delivery of the catchy lyrics added to the stomp of the guitars and the tight drumming from Mads Solås made this track an instant favorite of mine. 
Madder Mortem's music is honest, straight from the heart, a heart which they are not afraid to wear on their sleeves. "Marrow" is a complex album spanning a variety of genres, it's heavy, doomy, melancholic at times while still being catchy and full of energy. I was personally touched by the saturnine, enraged and beautifully written lyrics exploring topics such as inner strength, longing and believing in yourself. The artwork by well known Norwegian artist Thore Hansen (children book illustrator and artist)  gives the final touch to this gem of an album. 
The band is embarking upon a headline European tour starting on November 17th, presented by The Progspace. The band is finally gaining some well deserved recognition after supporting Soen last year. Support will include UK melodic metallers Metaprism. Check out the dates near you and make yourself a favor by going to see them live.
17/11 – Kristiansand (NO)

23/11 – Hamar (NO)

08/12 – Volmerange-Les-Mines (FR)

09/12 – Geleen (NL)

10/12 – Groningen (NL

11/12 – Cologne (DE)

13/12 – Berlin (DE)

14/12 – Hamburg (DE)

17/12 – Munich (DE)

More dates TBA.