Insomnium – Anno 1696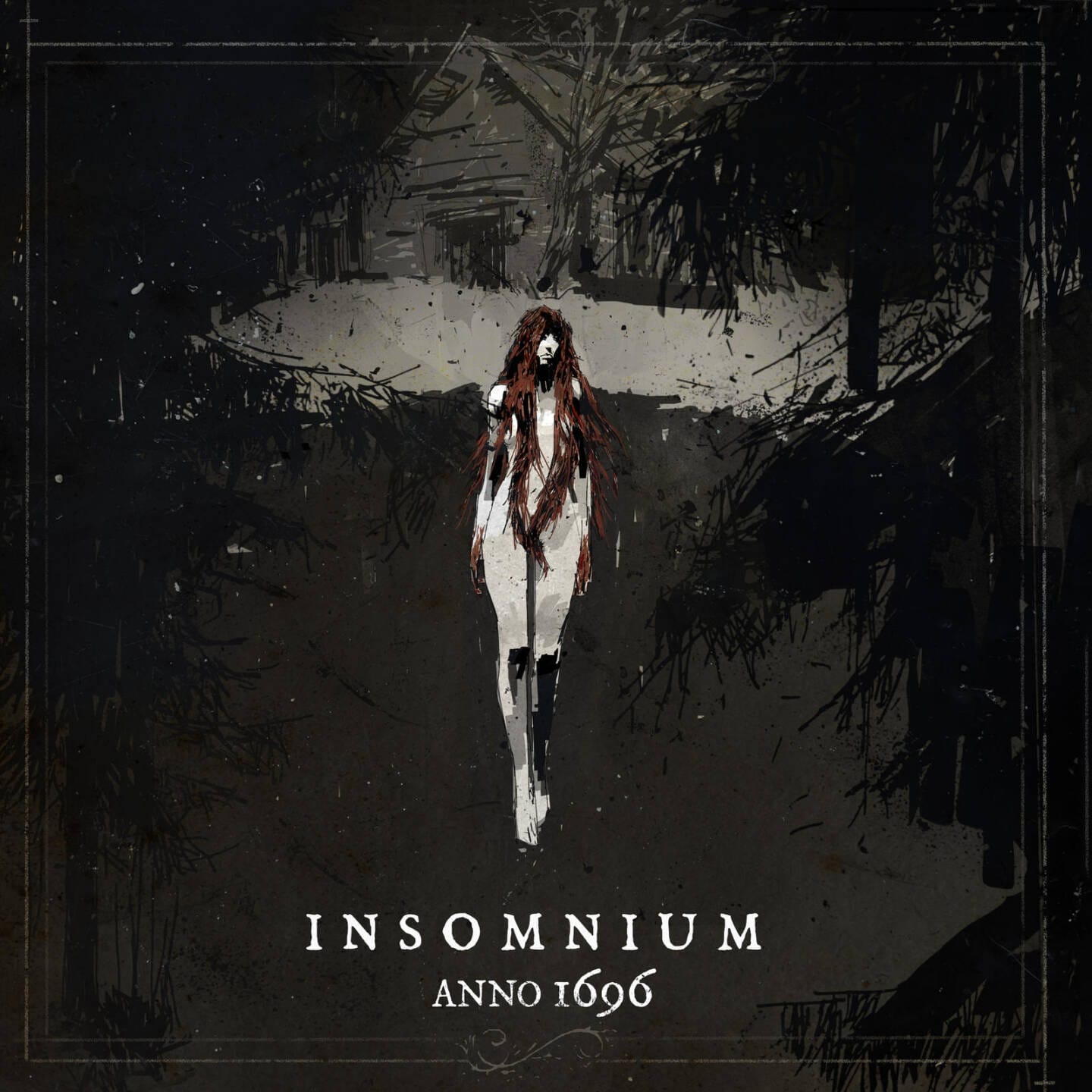 The first time I reviewed an Insomnium album was 17 years ago, when a new and upcoming melodic death band released its third album, called "Above the Weeping World". A lot has changed since then, with the band building an impressive catalogue of quality releases, making them one of the leading bands in the genre. After career highlight "Shadows of the Dying Sun" and magnum opus "Winter's Gate", I was slightly disappointed with "Heart like a Grave", which seemed more of the same, making the band rather predictable. Fortunately, Insomnium decided to change course with the melancholic "Argent Moon" EP in 2021, showing the band from a more introverted side with hazy atmospheres and stepping away from the melodeath template. With that EP also came the promise of a heavier album afterwards, so what can we expect of the new album?
The band certainly did not lie: "Anno 1696" is significantly heavier than "Argent Moon". On the other hand, it is also not the expected return to the band's signature melodeath sound. Insomnium has always had a melancholic angle and that one has been deepened dramatically on "Anno 1696". There is also significantly more diversity than on previous albums, with the band taking a deep dive into gothic metal, adding more folk elements than ever before and an increase of blast beasts and double bass drums. We can also hear more growling as opposed to clean vocals to add to the dark atmosphere of the album. Fans don't need to worry though: it's not like Insomnium suddenly stopped being itself, so there is plenty of the band's unique characteristics left to enjoy.
Insomnium feat. Sakis Tolis – White Christ
It is impossible to write anything about "Anno 1696" without digging into the lyrics. It is a concept album based on a short story written by vocalist Niilo Sevänen. If you know Insomnium, you will understand that it's no story about rainbows and kittens, but a rather depressing tale taking place during a great famine in Finland, when harsh winters took their toll on the crops, harvests failed and a significant percentage of the population did not survive. Looking for someone to blame, the church sent out their witch hunters to punish those in league with Lucifer and horrible things have been done to innocent women in the name of God. Niilo's story is set in a small village and centred around a woman called Lilian. She is being persecuted as a witch, but may have some surprises in stock for the church's cruel servants. It's a story about love, hate and survival during difficult times, with a touch of the supernatural.
Back to the music. Opener '1696' immediately throws all cards on the table with a folky opening, lots of blast beats and double bass drums, a typical catchy Insomnium chorus and a folky ending. It's a diverse beast and simply a great song. It'sfollowed by 'White Christ', which heads more into a Moonspell direction, with guest vocals by Sakis Tolis (Rotting Christ). Album highlight 'Godforsaken' is next, with massive riffs, tons of atmosphere and lovely guest vocals by Finnish folk singer Johanna Kurkela. Only on the fourth track 'Lilian', we get to enjoy the classic Insomnium sound. It's a song that easily settles into your head and a logical choice to be the first single.
Insomnium – Lilian
The remaining songs offer an equal amount of diversity and blending of styles, while unmistakably sounding like Insomnium. The songwriting is great here and I can't point out a single weakness, except for the production maybe being a bit bland and not as dynamic as it could be. "Anno 1696" is an album by a band that embraced its inner darkness, combined it with its previous strengths and managed to create a unique masterpiece of tremendous quality. It's also a great way forward for the band to step out of its own routine and explore new pathways into the future. Many bands get complacent after 25 years in the music business, but Insomnium is still as creative and vibrant as ever. That alone is a massive achievement, so all that is left is congratulating the band on another brilliant album.
Track Listing:
1696
White Christ
Godforsaken
Lilian
Starless Paths
The Witch Hunter
The Unrest
The Rapids