Interview with Makis Tsamkosoglou (Mother of Millions)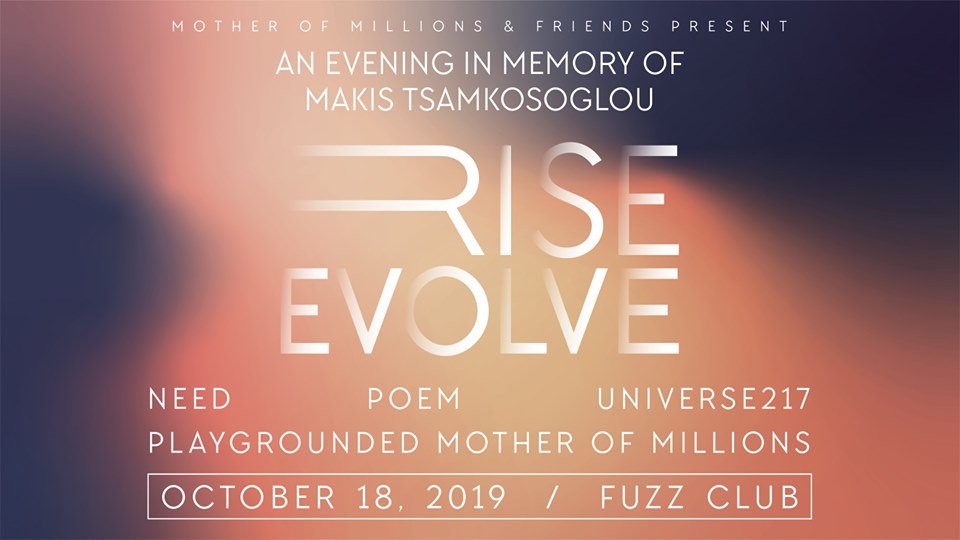 On 18 October 2019, the international prog community will stand with the Greek prog family to say goodbye to Makis Tsamkosoglou, who left us far too sudden and early. Dario had the honor and privilege to conduct an interview with this talented musician and kind human being, but never got round to publish it before tragedy struck. In his memory and to promote the charity event his closest friends and musical partners put together, we decided to publish it now.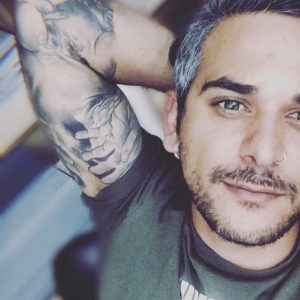 Makis, "Artifacts" is the third Mother of Millions album. What was different in the creation this time around compared to the first two albums?
Though this time our schedule was tighter, paradoxically, everything was much more in place compared to the previous albums. The process of creation was nonetheless similar. That is, the band locked up in the studio arguing for many hours for about 2 months.
How would you describe the progress of Mother of Millions sound over the years? Would you agree that you sound less angry than on your debut "Human"?
I agree in the way that Human is more direct. But I think of Mother of Millions like an evolving living organism and we try to express something more with each of our records. Artifacts' atmosphere is pretty heavy and dark in both the concept and the music.
Tell us a bit about the concept behind "Artifacts" …
We imagine ideas as objects weighing our backs since our childhood. Exploring concepts such as fear, tradition, homeland, and war, notions that depending on the times and the people tend to have a religious view. All these objects create a solid rock like the Sisyphus myth, and our approach is about both the vanity of everyday life and the joy of the struggle itself, the joy of minor or major accomplishments.
You released four high quality promotional videos leading to release, first a mix of performance and theatrical video for the opening track 'Amber', then a mix of performance and lyrics video with 'Rite', a piano playthrough for 'Nema 'and a guitar playthrough for' Soma '. Was it planned for a long time or did you decide that as you went along?
Thank you! As I told you at the beginning, on this album, we were much more prepared before it was released, so yes, it's our own plan to visualize artifacts. Each piece is part of our story and our goal is to release all tracks into separate videos.
You seem to like to experiment with non-traditional song structures like 'Their Passage, The Light' from 'Sigma', this time with the piano-only piece 'Nema' and the atmospheric, epic closer 'Artefact' it seems to wear the post rock influences in the Mother of Millions sound on its very sleeve like no other song of yours before. Can we expect more like that in the future or will it be a good mix between both songwriting approaches?
Unfortunately, I cannot answer that. Each album is a portrayal of our psychology and reality at that time. Regardless of the sounds that each of us may like, our goal is to create music that, first of all, the five of us are happy about. So, who knows what the future will bring? Steps forward, I hope.
"Artifacts" was mixed by Ektoras Tsolakis again, who is also known for his work with Need and Poem. How big is his influence on the final sound?
Ektoras is a very important chapter of our cause. He is a great professional and it is no coincidence that several Greek bands trust him, we always respect his opinion and we take his suggestions very seriously.
After we completed pre-production, we immediately knew how Artifacts should finally sound and Ektoras took the part of putting the pieces into effect.   
The "Sigma" touring cycle saw you playing mostly in Greece and The Netherlands, apart from a few shows with the Dutch modern metal prog progressing textures on their farewell tour. For "Artifacts", there are already some dates announced, once again in your home country of Greece and what seems to be your second home, The Netherlands. What about a proper European tour this time?
There are plans to visit other parts of Europe. When on stage we feel like home and we're always seeking for a bond with the audience. As we are talking, dates are being booked but unfortunately, I am in no position to announce anything at this time.
Thank you for the interview and all the best with "Artifacts"!
Thank you for the beautiful chat and greetings from Athens! Rise Evolve.