Manticora – To Live to Kill to Live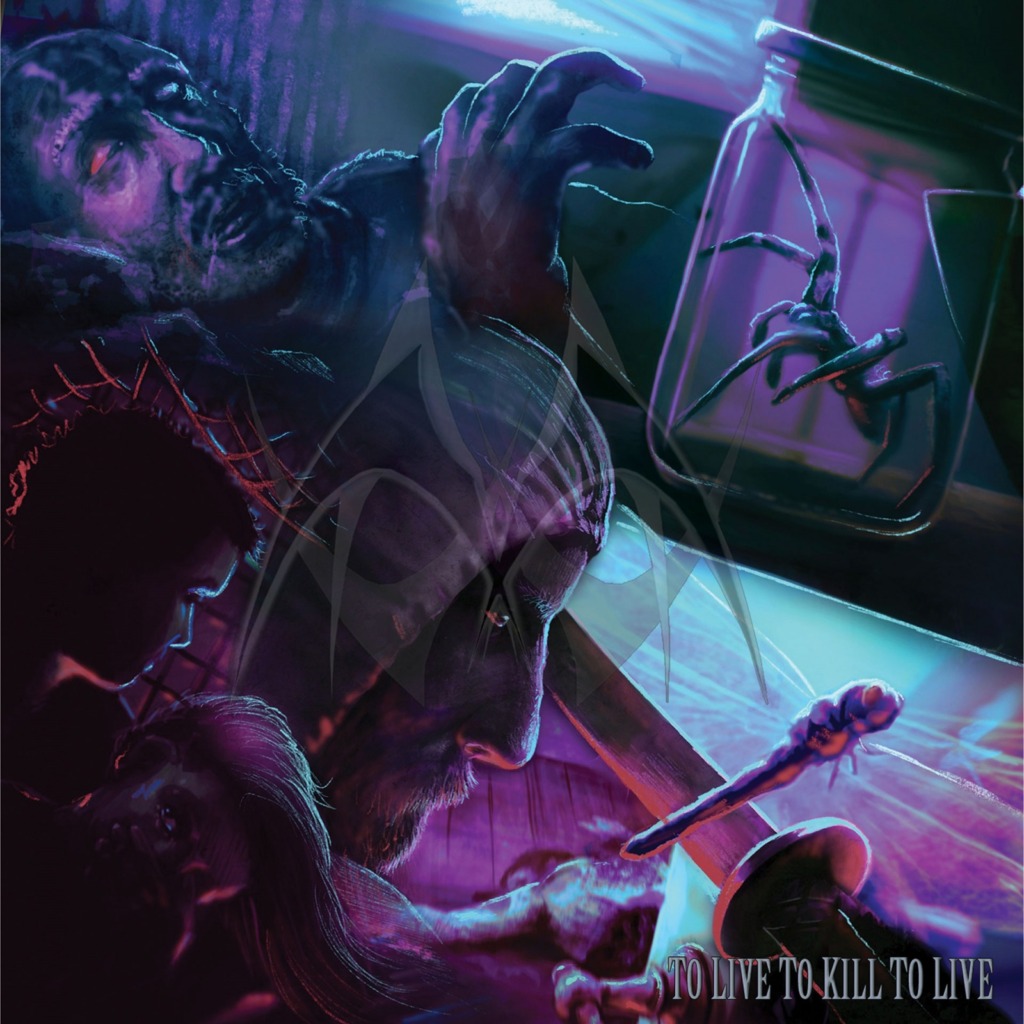 Danish progressive power metal act, Manticora, have raised the bar high with their newest instalment, "To Live to Kill to Live". This album is the sequel to their previous effort, "To Kill to Live to Kill". The duology was written by frontman Lars Larsen, whose story was originally released as a novel with the same title.
The album starts off with a near 15-minute track, which is their longest recorded song to date, and is quite honestly the best that they have done yet. But that doesn't stop the rest of the record from being just as good. Starting with a long song is risky if it doesn't grab the listener right away, and Manticora absolutely nailed it with this one. Not to mention how much of a darker and heavier direction they took after following their previous conceptual effort.
The performances on this album are the band's most technically proficient; the drumming by their newest and long-time session/touring member, Lawrence Dinamarca, is loaded with blast beats and fast double-bass passages, which adds to what makes this their most aggressive album. The songwriting here represents the band in their most progressive direction as well, no doubt. Like on their recent efforts, you will find similarities to Nevermore's modern thrash/death sound with power metal vocals on top, but there are more odd-time signature changes on this album than anything else they've done previously.
The Farmer's Tale, Pt. 3 – Eaten by The Beasts (click here if the video does not play)
Some notable qualities that keep this record strong from start to finish is the balance of heavy, melodic, and epic tracks. There are plenty of great riffs, catchy choruses, and even some melancholic passages that are bound to give you goosebumps. For those who have listened to the preceding album, you'll take notice of some reprises scattered throughout that will hook together the entirety of the concept, which I always love to hear.
The production on this record is as strong as "To Kill to Live to Kill", which is no surprise as it was done by the same producer of said album, Jacob Hansen (Pyramaze, Evergrey, Voivod, Destruction). The drums are beefy, the guitars are crunchy, the bass cuts nicely, and the vocals are very well-mixed; highlighting each musician's strengths in their respective fields.
I have to say, when first stepping into this album, I was afraid it wouldn't hold up to the quality of their previous work, but to my surprise, this became their strongest effort. While still holding true to their style, Manticora managed to write an album of its own character and reach levels of masterful prowess in quality that will likely push their name further into the world of prog and metal.
Track-List:
Katana – The Moths and The Dragonflies-Katana – 14:40
To Nanjing 1:57
The Farmer's Tale, Pt. 3 – Eaten by The Beasts 4:23
Slaughter in The Desert Room 6:11
Through the Eyes of The Killer – Filing Teeth 4:59
Katana – Death of The Meaning of Life 5:25
Tasered-Ice Cage 5:45
Goodbye Tina 5:54
Tasered-Removal 3:16
Stalin Strikes (instrumental) 2:36
Ten Thousand Cold Nights 0:51
Katana – Beheaded 7:26