Meshuggah – Immutable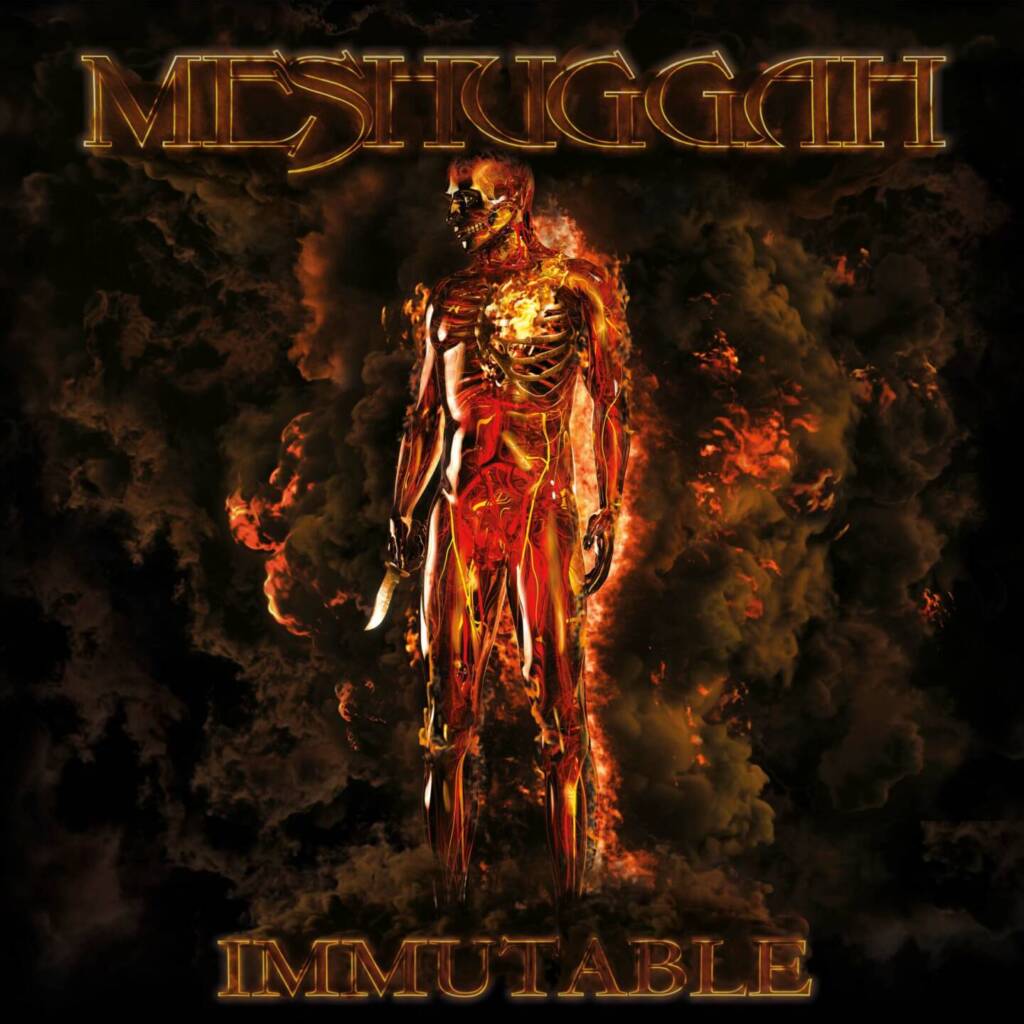 There are only a few bands out there that created their own specific musical universe and language. Stockholm-based Meshuggah is one of those bands. Their trademark mechanical sound juxtaposed by inimitable polyrhythms and surprisingly catchy grooves are the envy of many and made Meshuggah a bonafide metal institution.Tomas Haake and co just returned with a brand new album, entitled "Immutable". Let's see how their latest effort stacks up against their already stellar discography…
"Immutable" starts with a surprising curveball in the form of 'Broken Cog'. It's trademark Meshuggah, but surprisingly melodic and even catchy topped off with some spoken words by guitarist Marten Hagstrom. The black metal inspired tremolo picking in 'Black Cathedral' is quite unexpected as is 'They Move Below'. It's a 9 plus minute instrumental foray into prog country with some delicious melodies to boot. It's these little twists and turns that keeps Meshuggah vital and relevant.
Another notable difference between this album and its two predecessors  "Koloss" (2012) and "The Violent Sleep Of Reason" (2016) is the relatively straightforward nature of its compositions. The emphasis is less on complexity and more on memorable grooves. Songs like 'The Abysmal Eye', 'I Am That Thirst' and 'Light The Shortening Fuse' are key examples of this approach. In this sense "Immutable" is more in line with "Obzen". However, Meshuggah hasn't gone soft on "Immutable", because 'Phantoms', 'Ligature Marks' and 'Kaleidoscope' provide all the technical riff-o-rama and signature polyrhythms die-hard Meshuggah adepts crave for.
Meshuggah – The Abysmal Eye (click here if the video doesn't play)
The relatively warm and organic production gives "Immutable" an almost, dare I say, human touch. It breathes more life and adds character to each individual track. It also gives the listener a chance to really appreciate Meshuggah's musical intricacies, unlike the band's previous efforts.
Some may take this as an insult, but "Immutable" may be Meshuggah's most mature, diverse and accessible effort yet. There's still plenty of ingenuity and spunk left in this band to last another decade or two. Noblesse oblige and Meshuggah proves once again why they're regarded as an institution within the greater metal community.
Tracklist
Broken Cog
The Abysmal Eye
Light The Shortening Fuse
Phantoms
Ligature Marks
God He Sees In Mirrors
They Move Below
Kaleidoscope
Black Cathedral
I Am That Thirst
The Faultless
Armies Of The Preposterous
Past Tense