Paul Sadler – Soon to be Absorbed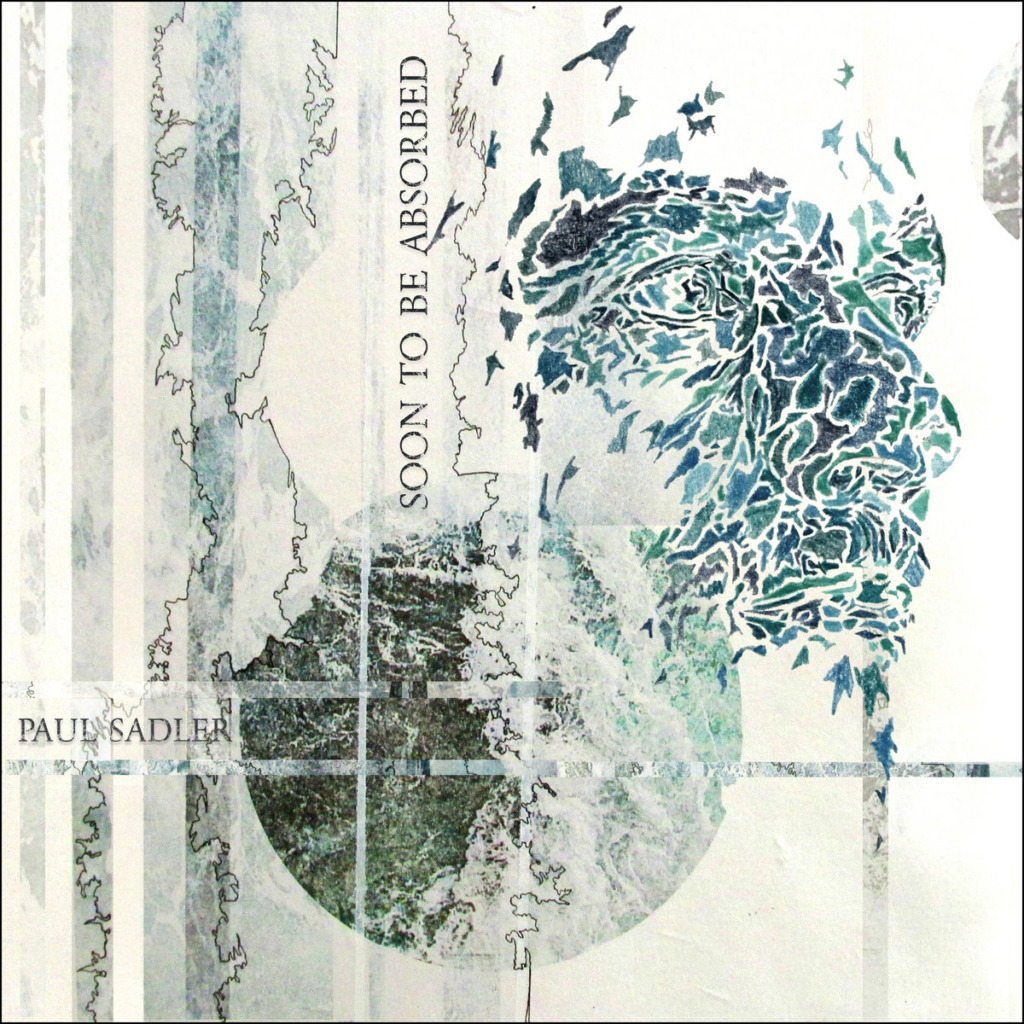 Back in February 2019, Spires announced that they were calling a hiatus on the band (for the time being). This was disappointing to say the least for the loyal fans around the world. We had not long since seen the band perform on three consecutive weekends. First in Nottingham, followed by Manchester (for the album 'A Parting Gift' launch party) and then at the ProgPower Europe 2018 pre-party. In February 2020 we bumped into singer/guitarist Paul Sadler at a gig in Manchester. He told us that it was not the end of the band and that he was working on a new project. Two lockdowns later, here he is with his first solo release "Soon to be Absorbed".
Some of the tracks on this album are ones that Paul had already written but did not feel that they suited Spires. He has nevertheless put a few ingredients from the Spires recipe into this project. Other than the obvious inclusion of himself he has called upon bass player Alex Jolley and added some cello and violin by way of renowned Canadian cellist – Raphael Weinroth Browne (Leprous / Musk Ox), and Oman based virtuoso violinist Ndrew Allmark. To finish the line-up, he recruited Manchester based drummer Tom Rice, of progressive rock act Konom.
Paul's progressive folk rock/metal debut was self-produced and self-released. Folk Rock and Folk Metal would normally conjure up their separate images of acts that fall into those genres. The amalgamated style of the music on this album does not exactly fit neatly into either. This becomes obvious from the start, as Paul kicks things off with just him playing guitar and singing. The other instruments then join softly and the track 'Though Land you May seek' finishes lyrically with the line "Though land you may seek, only terror will you find", before drifting off to the end in a sublime fashion.
A couple of full band studio playthrough videos have been released on YouTube, in which we get to see the three main musicians performing admirably and responsibly in social distancing conditions. Tom bashing out complex drum rhythms, Alex caressing his six string fretless bass, making it growl and Paul showing off his talents and guitar collection. The first of these is for the song 'Sketches of Nothing'. It is a song that is typical of this album, in that it showcases many elements from this project's box of tricks.
Paul Sadler – Sketches of Nothing (click here if the video does not play)
The title track 'Soon to be Absorbed' is a beautiful and powerful but mellow song concerning the eternity of the universe and our brief existence in it. "And when we depart, still the Universe will sing, heedless of your absence". Paul has a distinct style of singing, applying the right amount of emotion for each song. Fans of Spires will recognise this, all that is missing are his growls and gutturals. The second song to be released in video form is for 'The Fear'. This track is perhaps the closest the album comes to the Spires sound with some excellent guitar work from Paul.
Paul Sadler – The Fear (click here if the video does not play)
2020 rapidly became the year of very few gigs and then none. The result of this means that any plans for this project to get live exposure have been postponed. Paul still intends to make it happen one day when all this over and it is safe to do so. Meanwhile, several exciting developments are underway behind the scenes, so who knows what will come next. I am sure it will not be disappointing, whatever it may be. For now, in these strange times, he has brought us an unusual blend of styles and genres, from gentle acoustic guitar to heavy riffing and dextrous lead breaks. The addition of violin and cello give the songs an ethereal quality.
The last song of this marvellous hour of music, 'Deference' fades in gently and introduces the musicians gradually. Halfway through, the pace picks up slightly as does the intensity and it rocks on to a fade out that leaves you wanting more. But as the final line of the song and album says, "Life is a novel unresolved, so let another turn the page". Paul has managed to encompass a lot that I love in music and it feels like an early Yuletide present but not a parting gift.
Track List:
Though Land You May Seek
The Fear
Sketches of Nothing
The Familiar
Anyway
Soon to Be Absorbed
From Grey to Black
Oblivion's Crutch
Deference