Lesoir – Latitude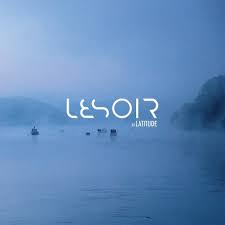 Dutch alternative prog rockers from Lesoir released their fourth album "Latitude" last November and, remembering a solid performance of them opening the prestigious Night of the Prog Festival in 2015, I was very curious as to how they actually sound on record. And I can tell you that much from the start: Lesoir are actually onto something with a fresh and unique approach, crafting their own, at times quite cinematic vision of alternative prog.
'Modern Goddess' starts off things softly with a piano intro and slow build up. The epic middle part is dominated by a slow but huge beat, returning towards the end with some added strings before resolving back to the piano theme from the beginning. A decent start, that is soon stomped away by 'In the Game', for the most part dominated by a marching rhythm, almost gang-like unison vocals. More unusual string arrangements and flutes save it from being all too monotonous before a beautifully melodic bass line is preparing the epic ending. While I really enjoy the instrumental part of the music, I have to say at this point already that the weakest point in the whole picture seem to be the vocals. Handled by the two ladies of the band, Maartje Meessen and Eleen Bartholomeus, they are in no way bad or out of tune, I am just not a big fan of this particular style, that is almost half spoken at times.
'Icon' is even worse on that part, though the musical contrast between simplicity and full on rocking while basically keeping the same beat works incredibly well. Still the weakest song for me due to the vocal style.
The following songs work perfectly as kind of reconciliation though. 'In Their Eyes' with its slow beat and tasty bass groove, the sombre melancholy of 'Gone and Forgotten', reminding me of "…laid to rest"-era Frequency Drift with its odd rhythm and big strings ending. 'Eden's Garden' is the first song to start with the full band volume before going back a notch to a little bit of nothing soon. The patience is rewarded though with a monster ending riff.
Ingo Jetten's groovy bass is the driving force in songs like 'Zeroes and Ones', 'Cheap Trade' (Faith no More!) and 'Faith Is' and the latter is one more testament to their (positive) weakness for huge finales. The trophy for best song is taken home by 'Kissed by Sunlight' though, exploding in a Katatonia-like riff after a slow start. Rounded out by a beautiful chorus in 'Comforting Rain', the trippy, heavy groove of the instrumental title track 'Latitude' and the short, soothing closing lullaby 'Cradle Song', Lesoir crafted quite the unusual, unique album with "Latitude". With a few optimizations here and there I can easily see them sitting on the top of the alternative prog throne within a few albums.
Tracklist:
Modern Goddess
In the Game
Icon
In Their Eyes
Gone and Forgotten
Eden's Garden
Zeroes and Ones
Kissed by Sunlight
Cheap Trade
Comforting Rain
Latitude
Faith Is
Cradle Song