Ne Obliviscaris – Exul
A long time ago, in a land far away, someone said "let there be rock." Back then, it was fresh and exciting, now the music of that time can sometimes seem generic and predictable. Fortunately, Australian metal has moved on in leaps and bounds and is now much more diverse and progressive. Many excellent bands are popping up from down under and one that for me stands out is Ne Obliviscaris.
Their fourth album, entitled "Exul" contains six tracks across a glorious 52-minute offering. There is only one short song, and that fact should have any serious prog-metal fan salivating about the other five. Anyone who has one of, or all three previous albums will know of the band's penchant for lengthy compositions. Tracks on "Portal of I", "Citadel" and "Urn" quite often exceed the ten-minute mark.
By now you will have gathered that "Exul" is no exception, and it begins with its longest track 'Equus.' The video of the single has been out for a few months. You may well have already bathed in its twelve and a half minutes of opulence. It is a song dedicated to all the lives, human and animal, lost or displaced during the Australian bushfires of 2019-2020. The vocals, violins and cello add a mournful feel to the track. Meanwhile, the rest of the band drive the track with suitable ferocity relenting only to make way for sumptuous, orchestral parts. Among the cast in the video playing violin, is Emma Charles who is the sister of Tim Charles (clean vocalist / violinist).
Ne Obliviscaris – Equus (click here if the video does not play)
The band are currently a five piece with drummer Dan Presland having left in 2022. He was around throughout the pandemic which delayed the release of this album so is part of the recording line-up. Drum tracking for this album started in March 2020, an ominous date for many, the pandemic demarcation line as it were.
The album title of "Exul" meaning a person who is exiled, was suggested by Xen (harsh vocals). During those strange two years or so many people must have felt exiled from normal life. Now that things have returned to more normal times, there are still far too many exiles around the world.
No album by this band would be complete without a multi-part epic and that is what is served up next. Spanning seventeen minutes, 'Misericorde I – As the Flesh Falls' and 'Misericorde II – Anatomy of Quiescence' definitely qualify in the epic department. Part II was apparently an afterthought to a song that they had previously considered finished. Ironically, it is the longer of the two parts.
Part one is the heavier, mainly due to Xen taking the larger share of the lead vocals. Tim's cleans get an occasional look in, but the harsher element is never far away. The two parts join at a quieter point, and it continues with gentler keyboards, violin, and guitar. When the guitar solo kicks in the track is elevated to another level. Xen makes an appearance later in the track, as does Tim. This results in the clean/harsh harmony from the two that is typical of the band.
Ne obliviscaris – "Misericorde I – As The Flesh Falls" (click here if the video does not play)
Once 'Suspyre' gets going it keeps going and is one of the heavier numbers on the album. The solid driving riff kept up by guitarist Matthew Klavins breaks for several subtle little breathers. Each time picking up the pace again and using this firm background the other members paint a complex musical picture.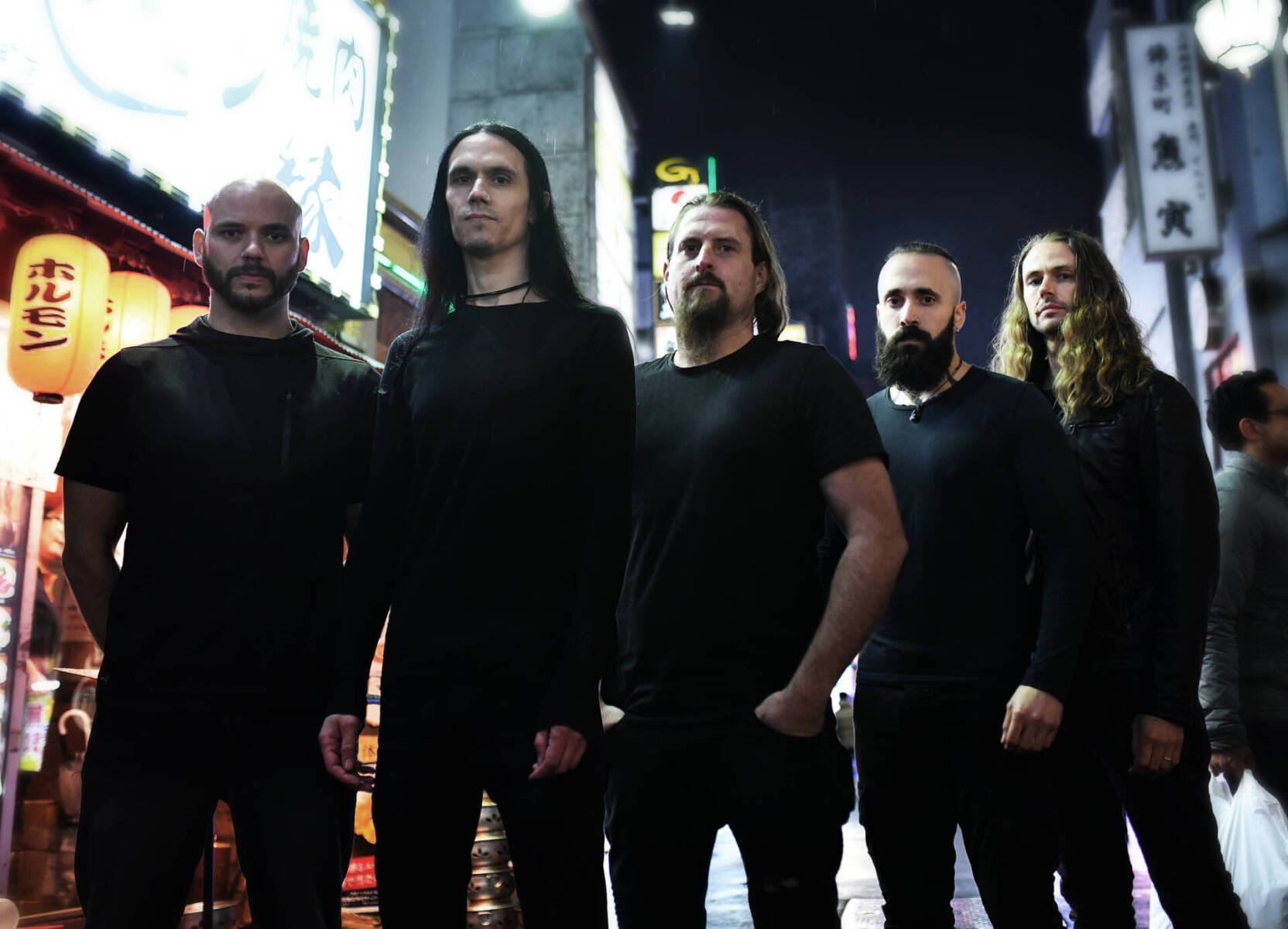 There is a vaguely Middle Eastern tinge to parts of 'Graal' and the title is an archaic spelling of Grail. This and the crown of thorns featured in the video hint at a biblical theme to the song. Having seen the band twice in 2018, I can remember being impressed with guitarist Benjamin Baret and bassist Martino Garattoni. They are of course still very impressive and in this track they both shine. The former with some incredible sweep shredding and the latter with slick growling bass lines. This is all topped off with Tim's violin parts adding the icing on the cake. Another member of Tim's family appears in the video, the young violinist who makes an appearance is his daughter.
Ne Obliviscaris – Graal (click here if the video does not play)
To finish there is that shortish track I mentioned. 'Anhedonia' is mellow and hauntingly beautiful with slight hints of a Middle East influence once again. It is the only instrumental on the album, and it brings things to a calm ending after all the exquisite cacophony.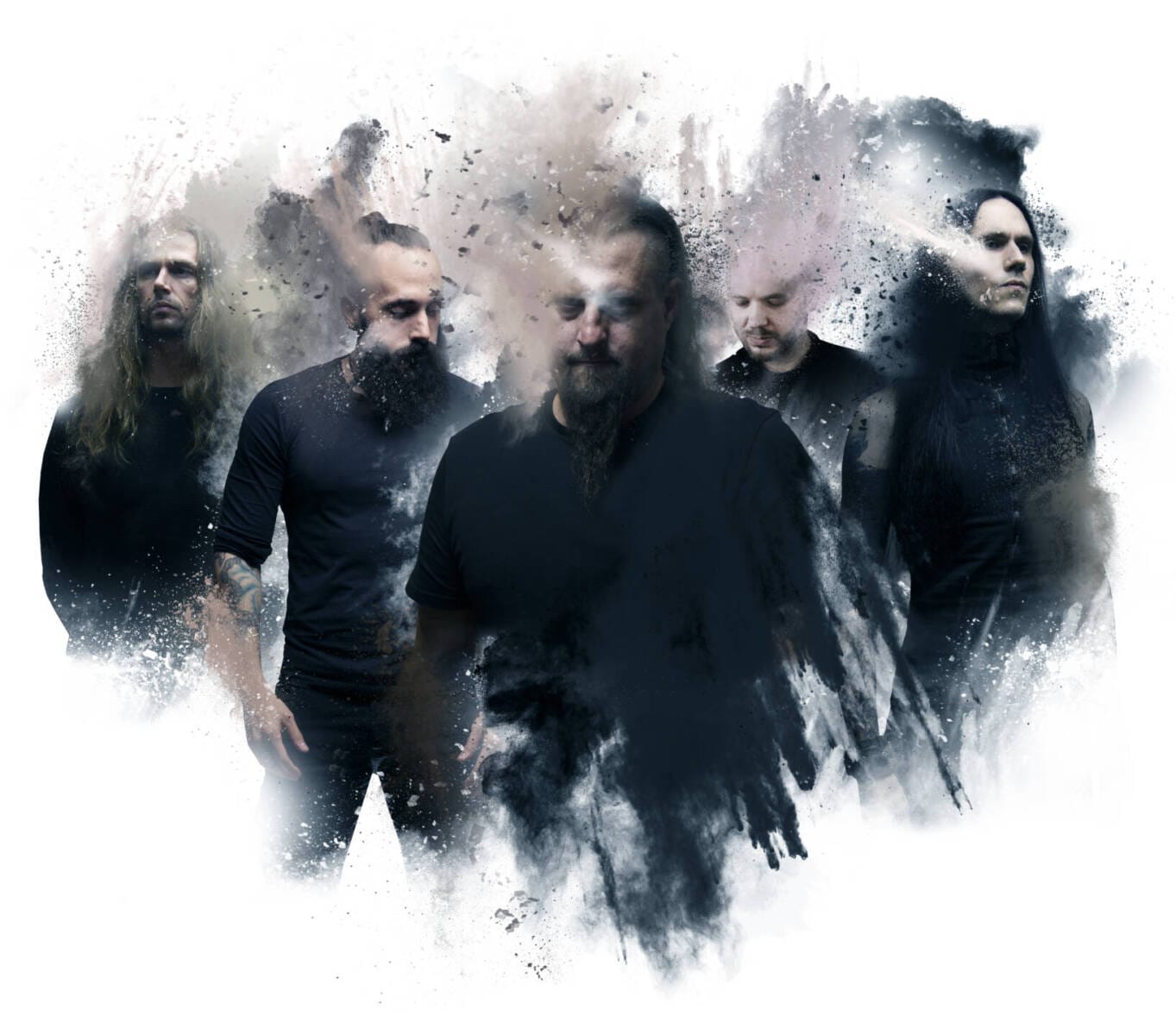 It is albums such as this that make this reviewing malarky well worth the time and effort. Picking favourite tracks is no easy task as there is not a bad one among them. Over five years has been a long time to wait for this, but it was delayed for obvious reasons. I hope another release of this quality will not be too far in the future.
Track-list:
Equus
Misericorde I – As the Flesh Falls
Misericorde II – Anatomy of Quiescence
Suspyre
Graal
Anhedonia