Stömb – Massive Disturbed Meta Art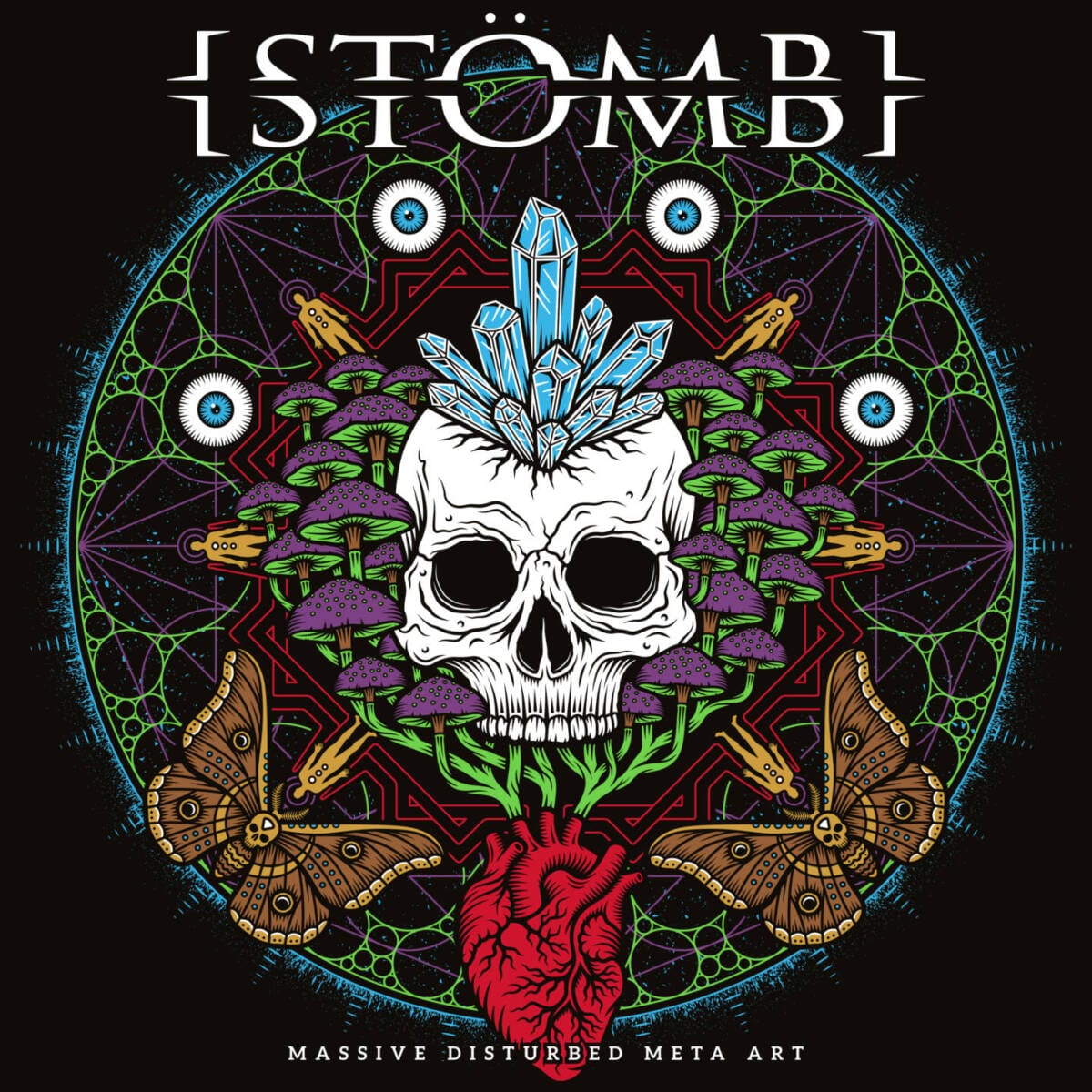 During five visits (so far) to UK Tech-Fest, I have discovered many new bands that might have otherwise been missed. One such band is French quartet Stömb, who I saw there in 2018. I also had the pleasure of meeting guitarist Tom Bonetto. By the same time the following year, my involvement with The ProgSpace had begun and the rest, as they say, is history.
I have not really heard much about the band since, that is until now. So, I was pleased to learn about the release of their third album, entitled "Massive Disturbed Meta Art." What a great re-introduction to this band it is, and I can honestly say that it exceeds my expectations. I would go as far as to say it is not like anything I have heard before. Rather, a lot of things I have heard before all mashed together in an ever changing and fascinating metal maelstrom.
The album concept is based on the transcendence of the human condition. Quite often this is achieved using psychotropic substances to reach a trance-like state of altered consciousness. This is apparent from the track titles, starting with 'The Realm of Delirium.' Despite the band being mostly instrumental in nature there are guest vocals on this track from Laure Le Prunenec. If you are familiar with Igorrr or Rïcïnn you will know the sort of vocals that Laure brings to the mix. She certainly adds an ethereal element to this heavy, chaotic opener.
[Stömb] – The Realm of Delirium (feat. Laure Le Prunenec) (click here if the video does not play)
This is followed by a more laid-back number that has a style that suits its title. The chords are heavy in 'Sidereal Lucid Dreamer' but soothing keyboards swirl in the background softening any aggression. Another change of style brings in 'Kaleidoscope' with a slow repetitive rhythm that melts into piano and is even more relaxed than its predecessor. The middle section is heavier and slightly industrial sounding, but things calm down again to the end.
Appearing as guest guitarist on 'The Extantrasy' is Léo Natal (The Dali Thundering Concept). Again, the style changes, this time to something akin to electronic dance music initially. This slowly morphs into more complex arrangements, but the electronic sound remains throughout.
The dulcet tones of a saxophone echo out hauntingly over an infectious little rhythm in 'Meta Art.' This is courtesy of Jørgen Munkeby (Shining NO/Emperor). The track then explodes into more vigorous passages before settling down to finish with more saxophone.
Stömb – Meta Art (feat. Jørgen Munkeby) (click here if the video does not play)
The tribal beat driving 'In the Eye of Aghemahra' may initially seem simplistic. But there is so much more to this lengthy track. As different elements are added, the intensity slowly builds, and complexity takes over. The track is a mix of industrial, modern metal, electronic and progressive metal.
A second guest appearance from Léo Natal brings a totally different, softer piece titled 'An ABsense of Sun.' Heavier riffs come in halfway through, wending their way through multiple time changes. Following on from this and different in style again, is 'Of Absolute White" which reminds me a little of Jinjer.
The penultimate track 'The Altered' has a catchy riff with a melodic coating creating an atmospheric complexion. The precision and tight playing on these numbers is something I recognise from seeing them live. I was impressed enough at the time to purchase some merchandise from them.
The final guest on the album is Quentin Godet (Ten56 / Kadinja) who plays a guitar solo in 'Transcedance'. This final track is another mellow and slightly hypnotic one that escalates right up to Quentin's solo. Which, although it is fairly short, works well with the driving rhythm. When it is over the track finishes as it started, sedately.
Like many bands, the pandemic put the brakes on their progress for a couple of years. I am sure they are keen to do some catching up now. "Massive Disturbed Meta Art" will hopefully get them off to a flying restart. They certainly deserve better recognition, and maybe my words will help in some small way.
Track-List:
The Realm of Delirium
Sidereal Lucid Dreamer
Kaleidoscope
The Extantrasy
Meta Art
In the Eye of Aghemahra
An ABsence of Sun
Of Absolute White
The Altered
Transcendance