Iotunn – Access All Worlds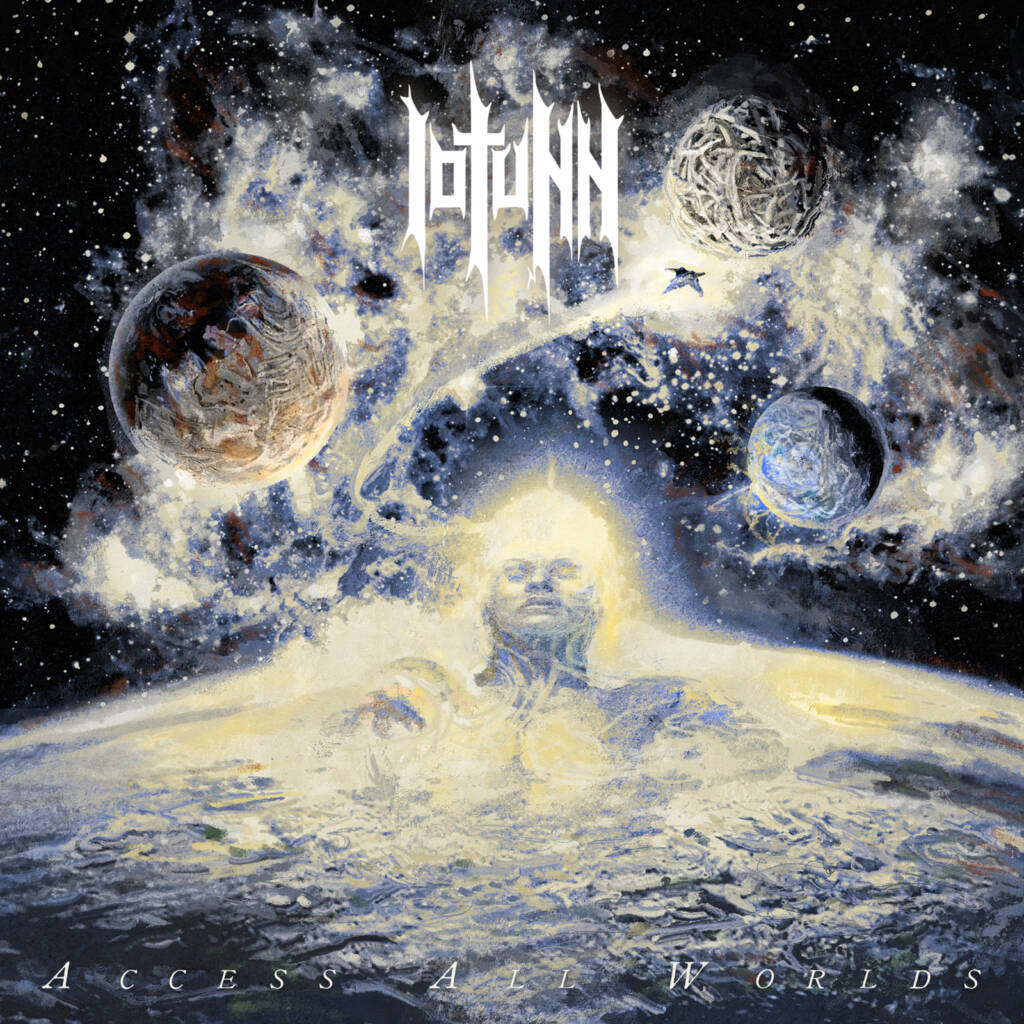 Danish band Iotunn hail from Copenhagen and 2021, sees the release of their first full album "Access All Worlds". The band's name comes from Old Norse and translates as giant. That is very apt as the production and sound on this debut album is huge. This comes by way of solid riffs and air guitar worthy solos from brothers Jens Nicolai Gräs and Jesper Gräs, driving bass and drums from Eskil Rask and Bjørn Wind Andersen and not forgetting powerful vocals from Jón Aldará.
The songs, according to the band, follow "an idea based on space travellers trying to find answers to the apocalypse which reflects many of the impressions, feelings and thoughts human life holds that originates from something vast, mysterious, chaotic and breathtakingly spectacular". So, this is a Progressive Metal album with a storyline to get your teeth into. It's been five years since the band's first release, a five track EP 'The Wizards Falls' and if you have been waiting, I can tell you the wait was worth it.
Starting this exciting intergalactic journey is 'Voyage of the Garganey I'. A soothing start with swirling synths and plucked chords reaffirms this and then we're off, solar sails unfurled, travelling at interstellar speed. For the next hour and a bit, you can sit back and relax or jump around the room – whatever floats your boat – knowing that you are in good hands. By the wonder of Youtube you can watch the three videos produced by the band and if you scroll down under each one and click show more, you will see the lyrics and maybe build your own interpretation of the story. There is also a full album stream available.
Iotunn – Voyage of the Garganey I (click here if the video does not play)
Iotunn – The Tower of Cosmic Nihility (click here if the video does not play)
Iotunn – The Weaver System (click here if the does not play)
Iotunn – Access All Worlds (Full Album) (click here if the video does not play)
These Danes have produced a great debut album – available for a reasonable price on Bandcamp – and it should stand them in good stead for future projects.
Track List:
Voyage of the Garganey I
Access All worlds
Laihem's Golden Pits
Waves Below
The Tower of Cosmic Nihility
The Weaver System
Safe Across the Endless Night