Okyr – Premorbid Intelligence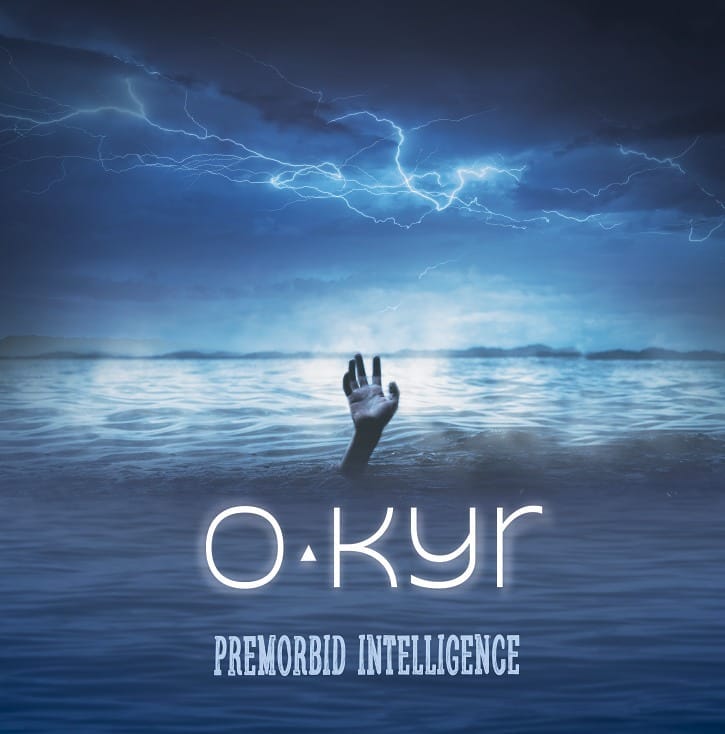 Okyr is a rather new progressive metal band from Brazil, and three years after their first single 'Neurosis', this August they released their first full-length album "Premorbid Intelligence". It is an album that can not (and doesn't need to) hide it's origins, with the founders Tiago Alain (guitars) and Jean Elias (bass) both coming from a Dream Theater cover band. If anything, that should give you pretty good control over your instrument, right? And these guys can play, no doubt!
Already the first song, 'Apathetic' gives us the general direction we're taking here – strong influences from early Dream Theater indeed, but they are cleverly combined with sticky choruses and surprising moments. Those are explored further in the following songs – 'Janus-Faced' has some very interesting instrumental moments, with piano and guitar battling each other – and additionally to the clean singing we also get some growls.
Speaking about the vocals: the voice and vocal melodies delivered by Carlos Rocha have a very distinct feel to them, both rough but soft. They often add an extra layer of interest to the songs. In the rather traditional prog-metal song 'Man in White', we also get an acapella chorus at the end.
The next song, aptly called, 'Calm Down' does just that – it takes a step back and gives space for Rocha's voice with a beautiful melody in the chorus. 'Satyriasis' also has that more laid-back atmosphere, taking the music from prog-metal of the first songs more into an AOR-direction.
It is with 'Bearer of Pain', that we get back the heaviness – in another more classic prog-metal song, this time more in the spirit of Psychotic Waltz. It gets darker and darker and has some wonderfully quirky instrumental moments.
The album's main piece, 'Panacea', starts with a symphonic intro, and builds up into a full-blown instrumental prog-metal epic with Latin-influenced parts. Finally, after 6 minutes, Carlos Rocha's voice appears, angry, then melodic, and the song continues it's musical journey full of surprises. With 'Panacea', the band really goes all-in and gets the furthest away from their musical influences, which show more clearly in most other songs. Here, the elements that were worked out in the previous songs are finally coming together into one song. This is the way forward for Okyr!
Okyr – Apathetic (click here if the video does not play)
It's almost as if the band is maturing throughout the album. Also the last song, 'Neurosis (And the Attraction Theory)' shows them standing on their very own feet and raising the bar for the next album (it ends rather abruptly, though).
With most of 'Premorbid Intelligence', we find Okyr still looking for their own path in music – and the longer the album lasts, the more we get an idea of how that could look like. Especially the last two songs (which make up a good third of the 1-hour album) we get to see their full potential and, if they build up on that, there is a promising future ahead for Okyr.