Ad Infinitum – Chapter I – Revisited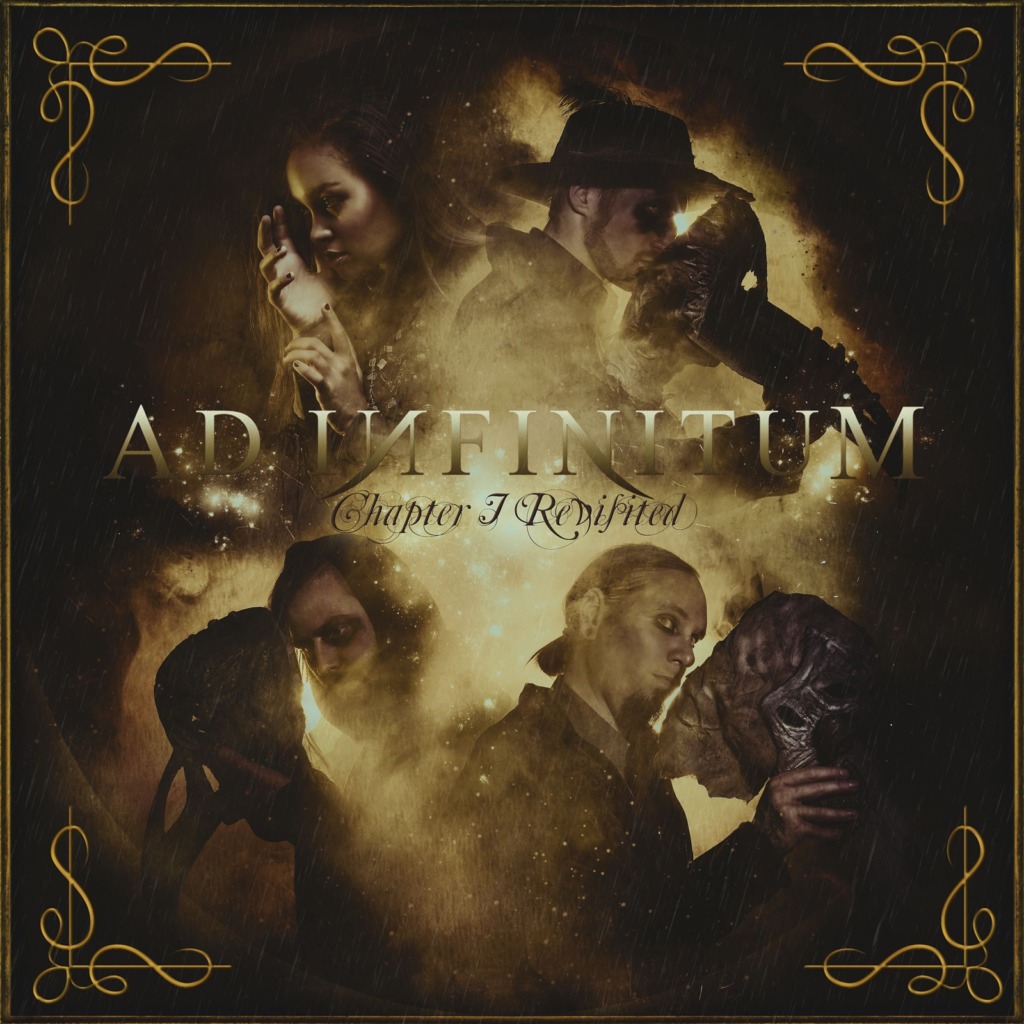 Having recently reviewed the original album "Chapter I – Monarchy", like a lot of fans of Ad Infinitum, I have been on the lookout for news of chapter II. Obviously, the pandemic has impeded many bands when it comes to recording new material, but I am sure that it will not be too long before we see something fresh from this band. In the meantime, they have been busy with two other projects which are variations on a theme. On the 9th of October 2020, the band performed the entire album on stage in Cologne, more about that later.
They do have a new album and it too is a variation on the original. Entitled "Chapter I Revisited" it is the complete 'Chapter I Monarchy' reimagined as acoustic arrangements. They have done acoustic versions of a few songs previously, but this is the whole thing. There are no bonus tracks as with the original album, a couple of which were themselves acoustic versions (and I'm sure these are both the same as the versions on this album), so it is a much shorter album at 42 minutes.
One video has been released so far, which gives you a preview of what to expect. 'Marching on Versailles' (Acoustic) was released by Napalm Records on October 29th. The band play unmasked in the video, but the masks can be seen close by.
Ad Infinitum – Marching on Versailles (Acoustic) – (click here if the video does not play)
I have noticed that there is an effect, whether accidental or intentional, that playing these tracks acoustically has. In some parts the music sounds a little Medieval, which is in keeping with their plague doctor image. Of course, this a totally different listening experience for anyone who owns the original album, but at the same time a familiar one. Melissa Bonny still puts the growls in 'Maleficent', 'Fire and Ice' is still epic, and all the songs are different but recognisable from their heavier forebears. 'I am the Storm' is perhaps the song that differs the most from the original, having lost its Kamelot similarity.
So, let us look back at the live show in Cologne. For me it was one of the better online concerts so far. The band performed just as if there was a packed house, rather than just a few crew members. We got a full light show, multi angle cameras and it was a very enjoyable watch. Photographer Claudia Chiodi was also on hand to document the event in pictures.
So, there you have it, a nice three-piece set. Studio, live and acoustic versions. All are available on YouTube and bandcamp. It is great to see bands making the effort despite the restrictions, and I hope this up and coming outfit keeps the pedal to the metal.
Track list:
1. Infected Monarchy
2. Marching in Versailles
3. Maleficent
4. See You in Hell
5. I Am the Storm
6. Fire and Ice
7. Live Before You Die
8. Revenge
9. Demons
10. Tell Me Why