Opus Arise present exclusive stream of their new album The Network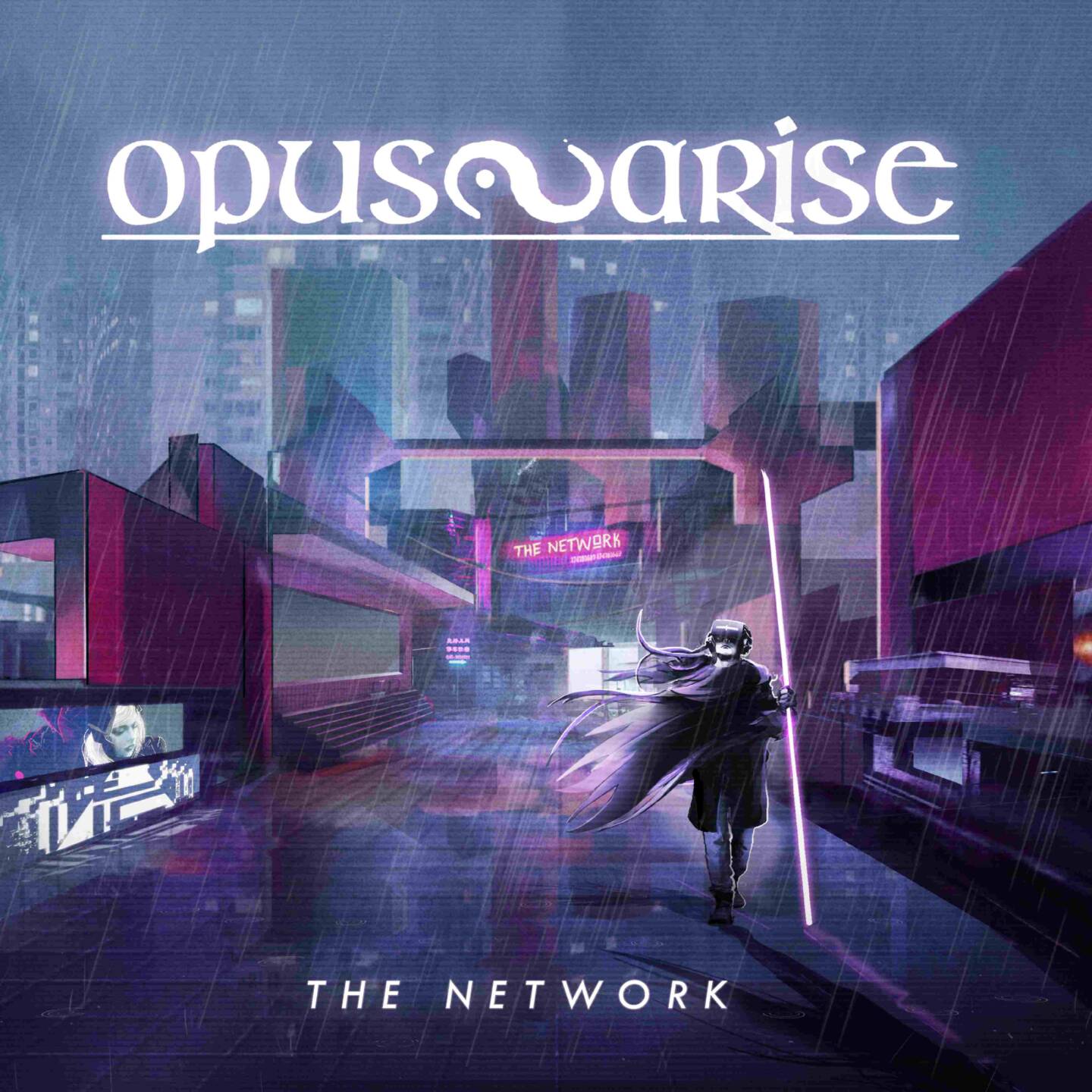 Vancouver, Canada's Opus Arise is an orchestral metal ensemble that brings together classical strings and metal rhythms to create luscious soundscapes to dissonant chaos. Their newest album, "The Network" teleports listeners into a cyberpunk world filled with neon lights, and punctuated with progressive riffs. This cyberpunk-inspired world has an intricate plot surrounding research involving chord progressions that manipulate space and time. The band comments on the album:
"After many years that seemed like forever, we're extremely excited to release our follow-up "The Network". Thanks to the experience and wisdom of Maor Appelbaum, we're very stoked that we brought the album to what it needed to be after much trial and error. We hope everyone will enjoy this journey through this Cyberpunk-inspired world!"
The eight-track album is just over forty minutes in length, it was produced and mastered by Maor Appelbaum; mixed by Ryan Shepard, and the album artwork was done by Daniel Reyes. The nine players on the album bring forth their skills on guitar, cello, bass, drums, violin, keyboards, viola, and contrabass in a sometimes collaborative effort, which is primarily composed and scored by Matthew Logan and Matthew Hannah. The writing and the recording have been in the works for some time, the drums were recorded in a mansion back in 2018 where the original rehearsal space was, and the same location was used to film the music videos for the singles 'Reminiscence', 'Change' and 'Inner Skepticism'.
"The Network" has a modern metal influence and different composers from their first album. It is best described as orchestral neo-classical instrumental progressive metal. Listen to "The Network" now, one day ahead of its general release:
Or watch it with this animated visual accompaniment:
Album Band Lineup:​
Shawn Hillman Guitar, Cello on "Digital Soundscape"
James Readman: Guitar
Daniel Carmago: Bass Guitar (Tracks 1-3, 5-7)
Matthew Logan: Drums, Violin II
Matthew Hannah: Keyboards
Michelle Gao: Violin I
Ellen Smith: Viola
Darrell Bennett: Cello
Kyle Hagen: Contrabass, Bass Guitar (Track 8)