Avandra – Skylighting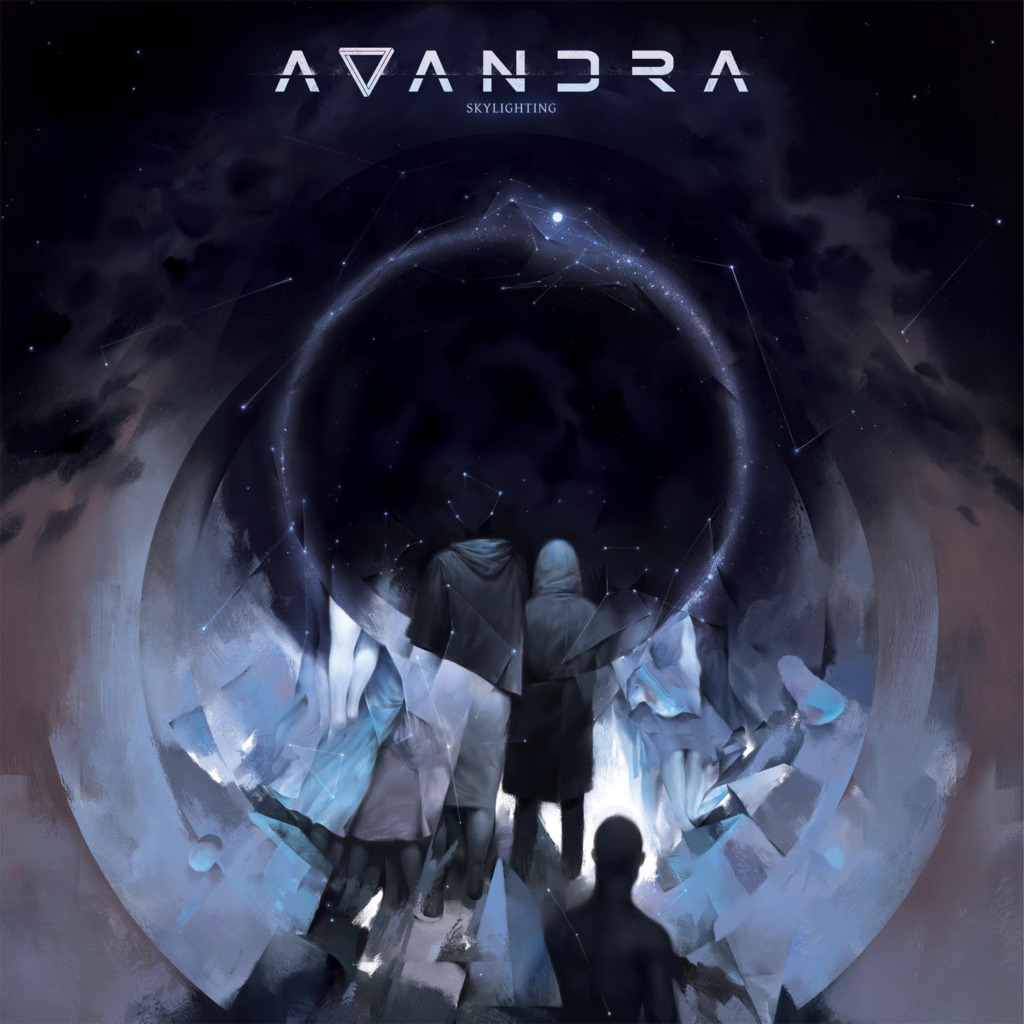 Occasionally a new metal band comes along from an unlikely location. I am fairly sure I have never encountered a band from Puerto Rico before, but Avandra have emerged into my currently pandemic restricted existence, and in more ways than one. Strange how these coincidences happen sometimes.
They were due to play at Progpower Europe 2020, but like everything else, the festival has been postponed until 2021. Also, many people will have been acquainted with them on day 2 of the brilliant Progspace Online Festival, where they got around 25 minutes to impress. They also have a new album "Skylighting", but none of the material from this 2020 release was aired on the night. The band maybe wanting to keep things under wraps, and instead opting to play songs from their previous albums, "Tymora" and "Descender". Considering that this band only fully formed in 2017, they have been very productive, with this being their third album.
Opening song 'Celestial Wreaths' was supposed to be a one-off song, written by vocalist and guitarist Christian Ayala Cruz, and dedicated to the catastrophic situation the world finds itself in with the pandemic. However, the creativity didn't stop there, and within 2 months, all 7 songs for this album were written and recorded in Christian's home studio. Acclaimed synth player Vikram Shankar also provided his signature style of playing to lift the songs to a new level.
Avandra – Celestial Wreaths (Click here if the video does not play)
'Eternal Return' is the longest number on the album at 9:54 minutes, and is quite laid back and melodic, culminating with an instrumental finish featuring keyboards, and a dead ringer of a John Petrucci style solo. 'Afferent Realms' starts off melodic but changes towards the end, getting heavier with harsher vocals for the first and only time.
Avandra – Afferent Realms (Click here if the video does not play)
The last track, 'New Origins' starts with an orchestral section and spoken verse, very much like recent Nightwish. The track gets heavier as it progresses and is mostly instrumental. It finishes by mirroring the start, and this is how the album ends, fading out ethereally.
To be honest, some parts of the album sound a little generic, but I guess that is inevitable. Snatches sound familiar (you know, the sort of thing that drives you mad, because you can't quite pinpoint what it reminds you of). The band are obviously influenced by Dream Theater. But hey, I'm perhaps being a little harsh, because overall the band are ploughing their own furrow, and for the most part have their own distinctive sound. Also, I did really enjoy their appearance on the Progspace Online Festival. Fingers crossed, that Progpower Europe 2021 goes ahead, and that we can get to see these guys live and in the flesh. A live show of this album would be just what the doctor ordered, for all of us. All in all, this is great album and the band have bags of talent, which should allow them to progress any way they desire.
TRACKLISTING:
Celestial Wreaths
Noetic Probes
Life is Not a Circle, But a Sphere
Eternal Return
ProcGen
Afferent Realms
New Origins