Persona – Animal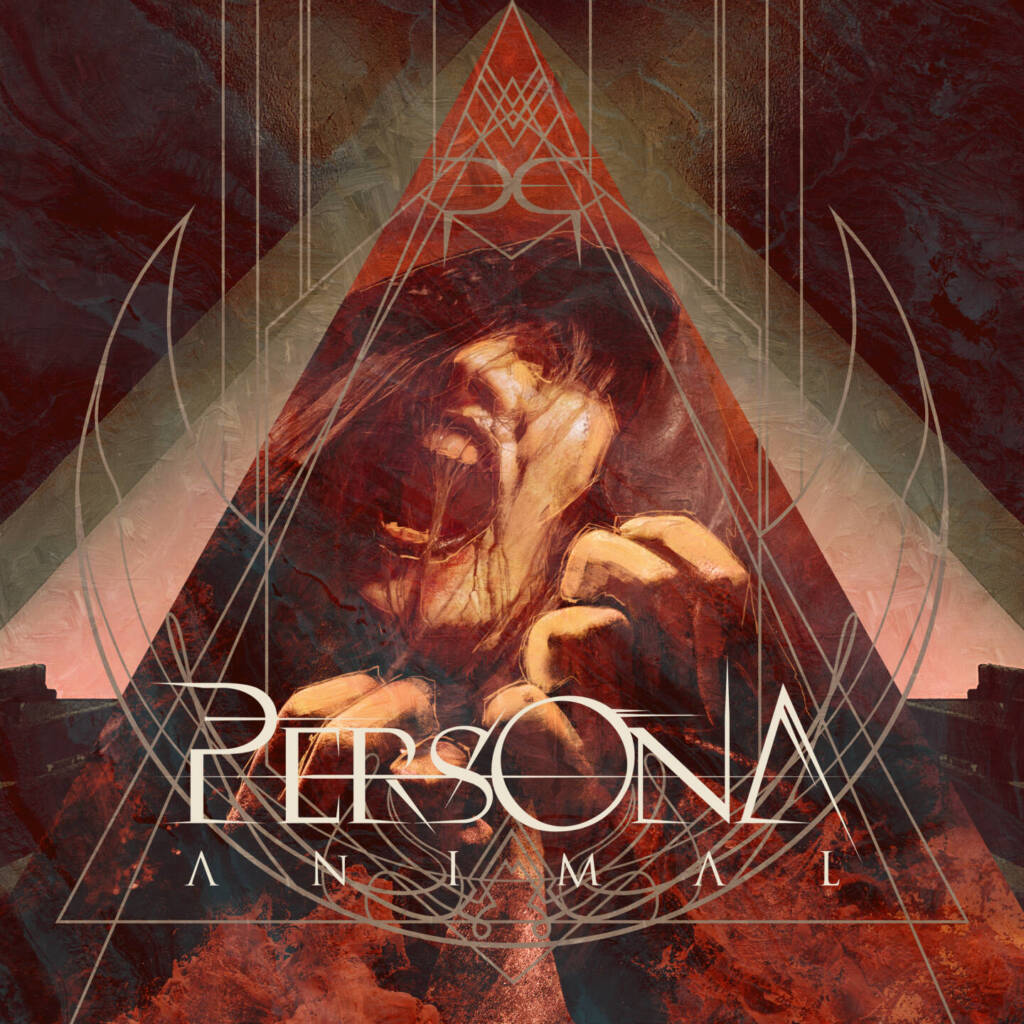 Initially from Tunisia, currently located in Germany and with a Serbian singer, Persona sure brings some variety of nationalities together, and the same can be said about their genre preferences. This is a band I've enjoyed before but never gave a full album listen. Still, from what I've heard it appears that their debut was highly focused on the symphonic and melodic side while their second album amplified the extremity, screaming vocals and progressive tendencies. Now, the band comes with a fresh line-up and an entirely re-worked sound. "Animal" is Persona's most dynamic, infectious and modern sounding release to date.
After the first single release, 'Alpha' I sure was hyped, but couldn't properly figure out my expectations from an upcoming full length. The song seemed modernized and heavier compared to their previous sound, but didn't give that much away about how the album would sound, other than dynamic and groovy. Once I heard the full thing though, one thing became clear… it djents. It's not djent, it just djents. To clarify what I mean by that, a lot in the proggy, techy and trippy style of riffage that they put together on this one is very djenty, but the drums, vocals, keyboards and sound effects are way more diverse and eclectic, and there's also a slightly organic touch to the drum sound and guitar riffs that makes it come across more like a prog-alternative piece than just djent.
Persona – Ghost (click here if the video does not play)
The main takeaway from this album is groove, energy and hook, but not without its fair share of technical proficiency, aggressive moments and proggy intricacy seeping in. On the first audition I wasn't that impressed but by the second time I was hearing these songs, everything already started feeling familiar and I could get a lot more from the album's vibe. It's a fast grower. The drum dynamics brought forth by Simon Schröder are based on groove and a sense of constant motion, almost making you wanna dance, but the snare placement might be right on time, or off beat, and the kick patterns and transitions flowing in between sure aim to whack your brain a little. There's a very satisfying bite on the guitar and the riffage is also quite dynamic, techy and groovy, with the bass also coming through very nicely and separating itself from the guitars. But the riffs don't stay in the spotlight too much since as soon as Jelena Dobrić takes the stage, she absolutely owns it. First off, when does this person breathe?  Honestly, there are so many words squeezed in songs ranging between 3 and 5 minutes that she must be more people (and sometimes is, as the layering does some pretty cool contrasting dynamics). Her singing ranges from soft and delicate to more shouty alternative metal style, moments of operatic tones and the sweet sweet grrs. Ridiculous constant alternation between clean and harsh vocals sure is a key element that allows this album to keep you on your toes.
Persona – Alpha ( click here if the video does not play )
Compositionally, we see verse-chorus song structures, quite basic but not exactly predictable, due to the constant twists and turns that happen along the way as well as some shock-moments that turn the songs around (See the breakdown in 'Hurricane' and blast beat in 'You Can't Stop Me'). And the songs vary enough in approach and mood to keep things interesting. The first three tracks, I would say are probably the most djent and hook oriented while 'Hurricane' and 'Alpha' take a more dramatic, theatrical edge. Then we have the likes of 'Shout out Loud' and 'Oracle' that feel bouncy and hooky almost to a radio friendly extent. But my favourite might just be 'Shadows', the atmospheric track based on eerie keyboards, electronic effects and Jelena's absolutely haunting performance, growing in passion, peaking in volume when the driven guitars kick in and reducing to a gentle acapella outro worthy of a standing ovation!
"Animal" is compact, to the point and very satisfying. With 10 tracks amounting to just over 40 minutes of music, it doesn't leave a single second to boredom. It keeps the energy levels up almost all the way through, and flashes off fiery technicality in an elegant way that doesn't distract from the energy and feel of the music. Each member does a great job, they come together as a powerful unit, and they're boosted by a delightful production quality to the music. Redefined once more, Persona stands strong, and clearly deserves your attention.
Track List:
Ghost (03:32)
Animals (03:56)
Beyond (03:33)
Hurricane (04:54)
You Can't Stop Me (03:47)
Oracle (04:15)
Shadows (05:45)
Shout Out Loud (03:11)
Alpha (04:09)
Swallow the Night (03:11)