Monochromatic Black – Vicissitude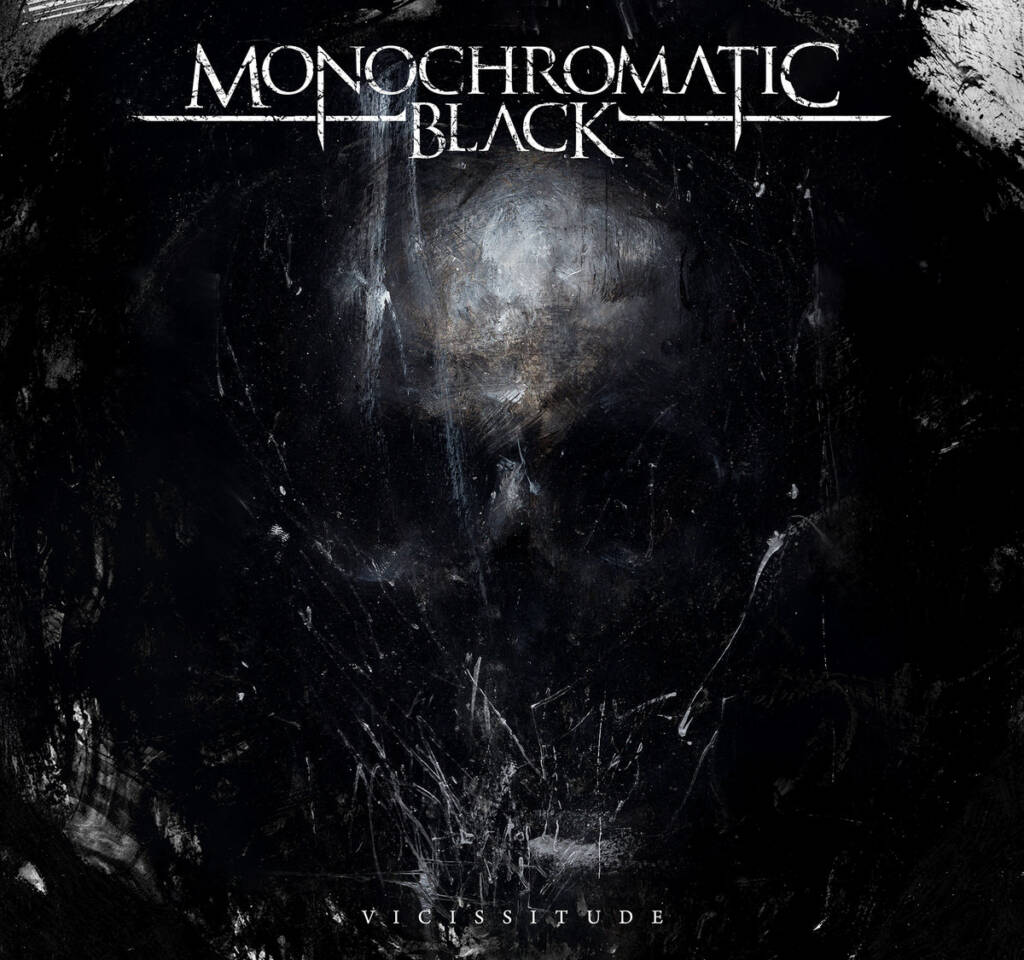 New York's Monochromatic Black has been a shocking force in the realm of extreme metal since day one. The band's 2019 EP "Pneuma" left a lasting impression on me due to its absurd proficiency and complex songwriting as well as raw aggression. It was a compact yet extremely satisfying release but with less than 30 minutes of material, I simply craved more from the band. That time has come. These masters of aggression with not much appeal for colours are now reserving a name for themselves for good with their debut full-length record "Vicissitude".
On "Pneuma", Monochromatic Black presented themselves as one of the most vicious artistic entities I've heard to date, and the sound I've gotten to love also comes through on "Vicissitude". But it is recalibrated. It is more swift, impactful and unforgiving as well as more refined, and from the first second they're out to get you. This album makes you feel ambushed as soon as it takes off and it only gets more ferocious as it progresses. To clarify what most of these tasty violent adjectives mean, the band's sound is a blend of hardcore, deathcore, technical death metal and djent, fused in such a way that it can't be identified as either of these at a certain point, but rather becomes a new entity all of its own. Yes, we are dealing with another genre-bending monster. Oh, how I love prog! The end result feels like what would happen if Cattle Decapitation left their nihilistic environmental tendencies behind and decided to sink into a post-apocalyptic world of horror-infused cyber chaos. If you think at this point, I'm just trying to make unexpected combinations of words, just give them a spin and see for yourself (but also, you're right).
Monochromatic Black – Closing the Gates (Click here if the video doesn't play)
As technical performance goes, all players are masters. The furious storm of blast beats, chopped apart kick patterns, starts, stops, twists and turns on the drums constantly morphs the rhythmic groundwork of the songs, making you feel like you're being sucked into multiple black holes at once. Yet a crushingly addictive sense of groove is maintained throughout the massacre, to the point where you'd rather be ripped apart by cosmic forces than walk away and keep yourself intact. Dopamine will bury us all. On guitars, before we even get into the performance, I have to address the tone. Whether it's the effects used, the production quality or a blend of both, I wouldn't know, but the roaring bite on every single chug feels like a slam dunk from hell! Now the next thing you need to know is… there are a lotta chugs! Most of the riffage is composed of low-end drilling, 0-1 style djenty chopping and time-warp transitions into obscure time signatures with a shameless disregard for melody. There are 2 guitars, often playing in different registers or following different patterns to spread the cacophony of violent noise across a wider spectrum, and while that's happening, the rumble of the bass is no different. Unlike modern technical death-metal acts, there's no fretless fluidity going on, but an absolutely slamming slapping delivery that attempts to turn the bass into a percussion instrument. So now that all the brain-drilling is assembled, some melody needs to rise above it. While the riffage makes a point to grind bricks with a chainsaw, the guitar solos soar above the mayhem with furious shredding and wailing whammy bar effects akin to a fire-breathing dying cat (see the outro of 'Abaddon').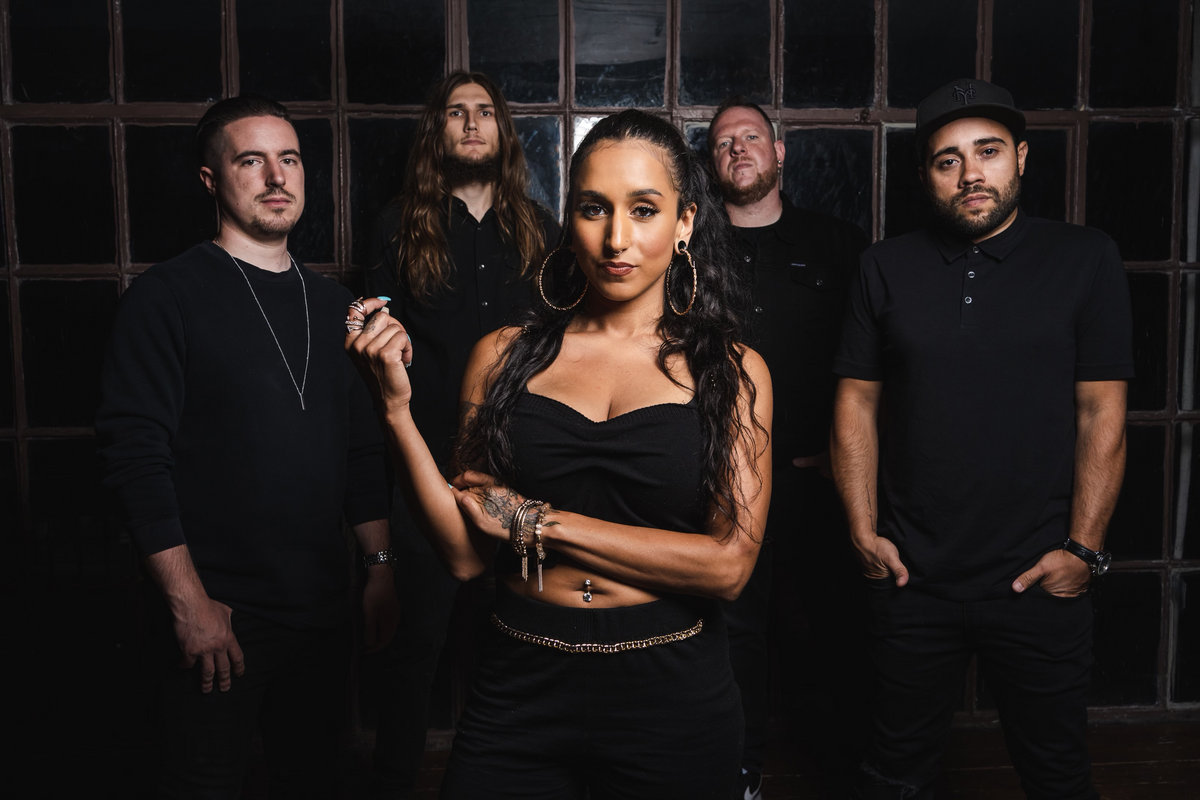 On vocals, the unhuman entity known as Tanya Elizabeth does her absolute best to convince the crowd that she is the illegitimate daughter of Ben Duerr, Travis Ryan and General Grievous (don't ask how that would go…). Taking the mighty craft of filth to a level of refinement never heard before, she tops up the blazing instrumental section through violently delivered psychology of survival, as the album seems to be twisting its way through the struggles of manipulation and the attempt to escape deceptive and constraining relationships. While "relationship struggles" may not seem the most brutal of topics, it is more than fitting for the band's sound, given the visceral depiction of introspective battles and torment of trying to find one's way out as well as the horror movie metaphors and apparition of Moder (mythical character that forms a kvlt and skins those who refuse to join it, I Googled it).
But in the strangest of ways, these assault maniacs aren't only here for violence. Ultimately, they seek a sense of peace and liberation. Throughout the record, we are blindsided by serene moments of atmosphere, although keeping a grim undertone (see 'Cerulean' and 'Abaddon') which I assume represent some delusional, false, simulated sense of peace. The same effect comes from Tanya's hypnotizing clean vocals that seem to emerge effortlessly from the corrosive layers of death-metal-tech-core and coat it all in manipulative emotional sugar with high, tender notes and a surreal tone, almost angelic yet somewhat mechanized…
Monochromatic Black – Abaddon (click here if the video does not play)
The album starts with 'Sadist' (a deep breath followed by a drop into chaos) and continues with 'Elation', 'Abaddon' and 'Cerulean'. With these songs, the unnamed first-person protagonist depicted in the lyrics, seems to be found in an inner as well as external struggle caused by  manipulative, deceptive forces. A total shutdown from external influences comes with 'Closing the Gates', followed by 'Walls of Dissonance', arguably my favourite moment on the album, which seems to take most of the musical elements previously described and distort them into a doom metal pattern that makes you experience the other side of a black hole. 'The Ritual' follows with the scarring horror movie depiction previously mentioned, as our protagonist seems to, in their torment, briefly embody the traits of their oppressors before a clearer understanding of the situation emerges with 'Met with Violence', 'Solstice' and 'Disillusioned'. In the end, the answer becomes clear: "all I want to be is left alone now". To wrap up the album, we are once again blindsided by a clever, unique and still somewhat ominous use of piano, blended into electronic beats before a last roar of the full band's sound rings the closure.
Monochromatic Black had clearly set themselves as one of my favourite and most respected craftsmen in the arts of sonic violence, but while their first release shined more on the uplifting and triumphant side, this one is a theatrical descent into the macabre and a torturous struggle for liberation, and it absolutely blew me away. At this point I am willing to place my bets for debut of the year and even count it amongst the competitors for THE album of the year. If you're a fan of the extremes, make sure to throw an ear at "Vicissitude" and maybe some cash as well.
Track List:
Sadist (03:15)
Elation (03:08)
Abaddon (04:46)
Cerulean (05:11)
Closing the Gates (03:02)
Wall of Dissonance (04:01)
The Ritual (03:07)
Met With Violence (03:06)
Solstice (06:01)
Disillusioned (04:41)