Varius premiere lyric video for Lament of Dissonance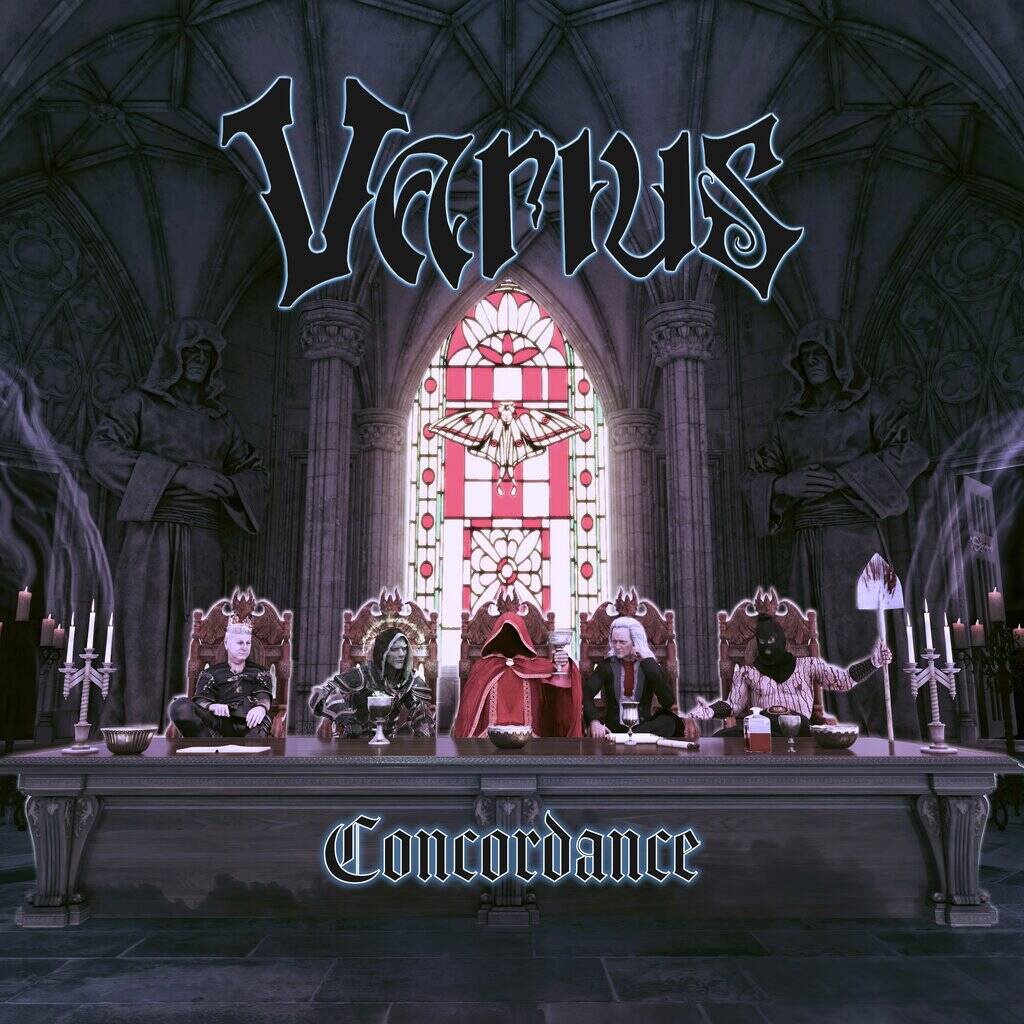 Varius are a Canadian band inspired by a diversity of heavy music. Their powerful sound features an experimental fusion of aggressive guitar and vocals along with deep rhythms and exotic atmospheres.
Unable to be defined by a single genre, Varius' take on heavy music is characterized by vocalist Joey Scaringi's diverse range, guitarist Patrick Forlin's signature groove riffing and melodic catchiness along with Joel Tassillo's thick bass foundation, underscored by drummer Vlad Prokhorov's genre-crossing rhythmic pulse and power.
Their new EP, "Concordance", self-released on Nov. 5, is all about both diversity and consistency. As a band, Varius were motivated to include four distinct tracks with each one primarily written by a different band member. The result was a naturally diverse recording. Despite taking this approach, Concordance can still be considered their most collaborative release to date. Once each member of the band presented their song, that song belonged to Varius as a whole, and they did their best to support the original vision. That kind of teamwork lead the EP to be just as consistent in sound as it is diverse. Concordance is a heavy offering throughout, but the four distinct songs approach the heaviness in different ways. Across the four tracks, the listener can expect to hear the influence of death metal, thrash, progressive, doom, and classic metal with experimental dynamic twists. The EP is as diverse lyrically as it is musically; fans of fiction, fantasy, horror, and humanity will find something that they like in Concordance. From the apocalyptic themes you'd expect from Varius in 'Gut Shoveler' and 'Concordance of the Legionfall' to the more reflective stories of battle ('Golden Crown') and personal struggle ('Lament of Dissonance'), Concordance covers a variety of heavy lyric themes that listeners can connect to.
Today, the Canadians are premiering the next lyric video here on The Progspace. Says the band about 'Lament of Dissonance':
"This song is a bit of a balance between a relatively straightforward groove track and an experimental piece. The song begins with melodic guitars before descending into a crushing groove riff in the verses. This song has the most traditional chorus part of any Varius song to date and incorporates a little bit of clean backing vocals. After the first few verses, the song gives way into even more crushing riffs and a strong guitar solo. The end of the song transitions into one of our signature Varius experimental moments, which takes the listener through a jazzy outro. Lyrically, the song describes a brilliant creative person cracking under the pressure of expectations of his audience. The song takes a personal perspective from this individual and describes the burden of living up to the demands of a hungry audience."
Here is 'Lament of Dissonance':
Varius – Lament of Dissonance (click here if the video doesn't play)
EP and Live Band Line Up:
Joey Scaringi – Vocals
Patrick Forlin – Guitar
Joel Tassillo – Bass
Vladimir Prokhorov – Drums
EP Recording Credits:
• All songs performed by: Varius
• All songs written by: Varius
• Produced by: Varius and Eddie Lucciola
• Mixed by: Eddie Lucciola (414 Recordings)
• Mastered by: Eddie Lucciola (414 Recordings)
• Album Artwork by: Riaj Gragoth (Luciferium War Graphics)