Poem, Damnations Day and White Walls Tour Review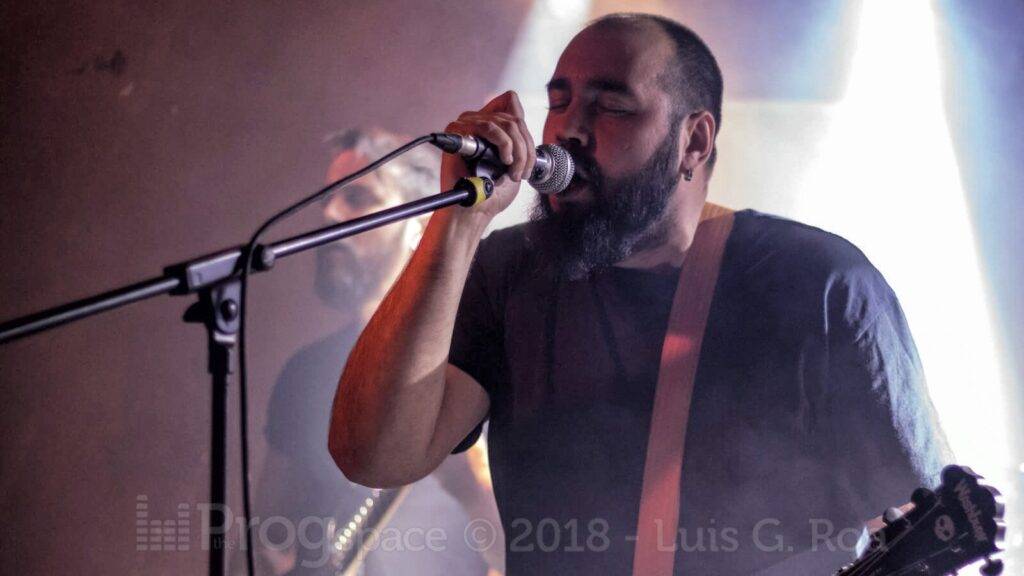 Podium Duycker in Hoofddorp -The Netherlands, on a cold evening the 25th of February, would be the place where the combined Norwegian and French chapter of The Progspace got to see Poem play with Romanian act White Walls and Australians in Damnation Day. Even though the band had played a gig the night before, vocalist George Prokopiou of Poem described this as the "real" start of the tour, as the first night had been some strange backwater restaurant in northern Germany. With a little back and forth information from our Dutch friends we found out that the band would be playing the venues' "small stage", which turned out to be a great location for the gig. The audience comprised of about 40 people, and even if the bands had deserved more, it was clear that the people who showed up were looking very much forward to the gig. The same picture was seen a couple of days later, on the 2nd of March in the small club of the Backstage Munich: a small, but very dedicated and enthusiastic crowd, and then again in Hamburg's Bambi Galore, with just about 15 people present.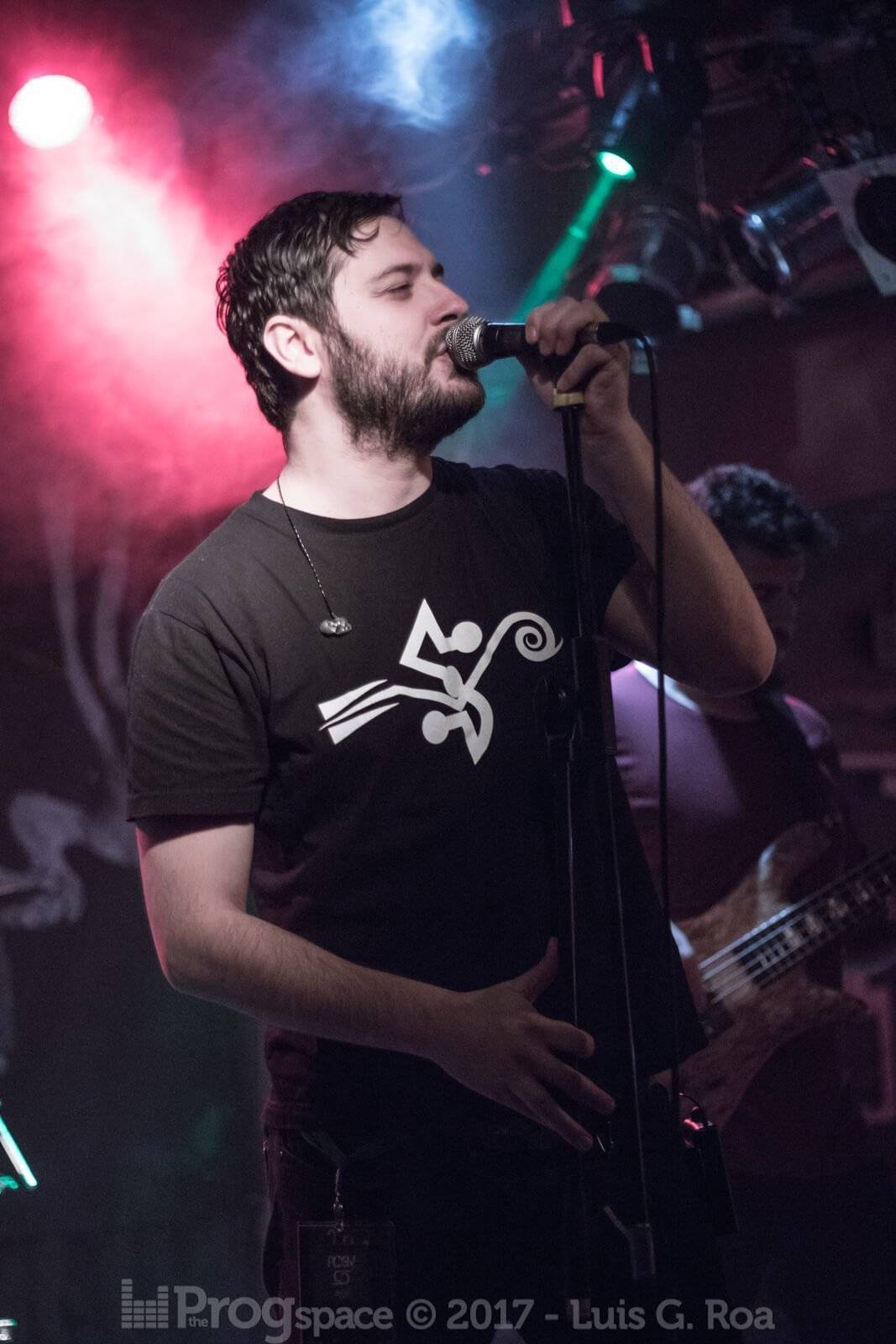 First out were the Romanians of White Walls, delivering what could be referred to as a more modern-sounding breed of prog metal. The band sounded a bit nervous and hesitant on their initial songs but after they pushed on into the groovy intricate 'Loose Ends', they suddenly tightened up harder than a cat's asshole and continued to impress all through their set. Finishing up in style with their most recent song 'Death Follows Me'. Having listened to the band's music just preliminary before the show, Rune was left with a good impression, and a wish to hear more from them in the future. The same can be said about the performance of the four-piece in Munich: once past their initial nervousness, they indeed delivered a tight set of diverse modern prog metal sounds, ranging from soft and introspective to core-like breakdowns. By the time it was Hamburg's turn, all the nervousness seemed to be resolved, leaving us with a huge sound, tasty riffs, doomy choruses and an intense show. Definitely a band to be watched, especially since a new release is long overdue as their last full-length effort "The Escape Artist" dates back to 2013.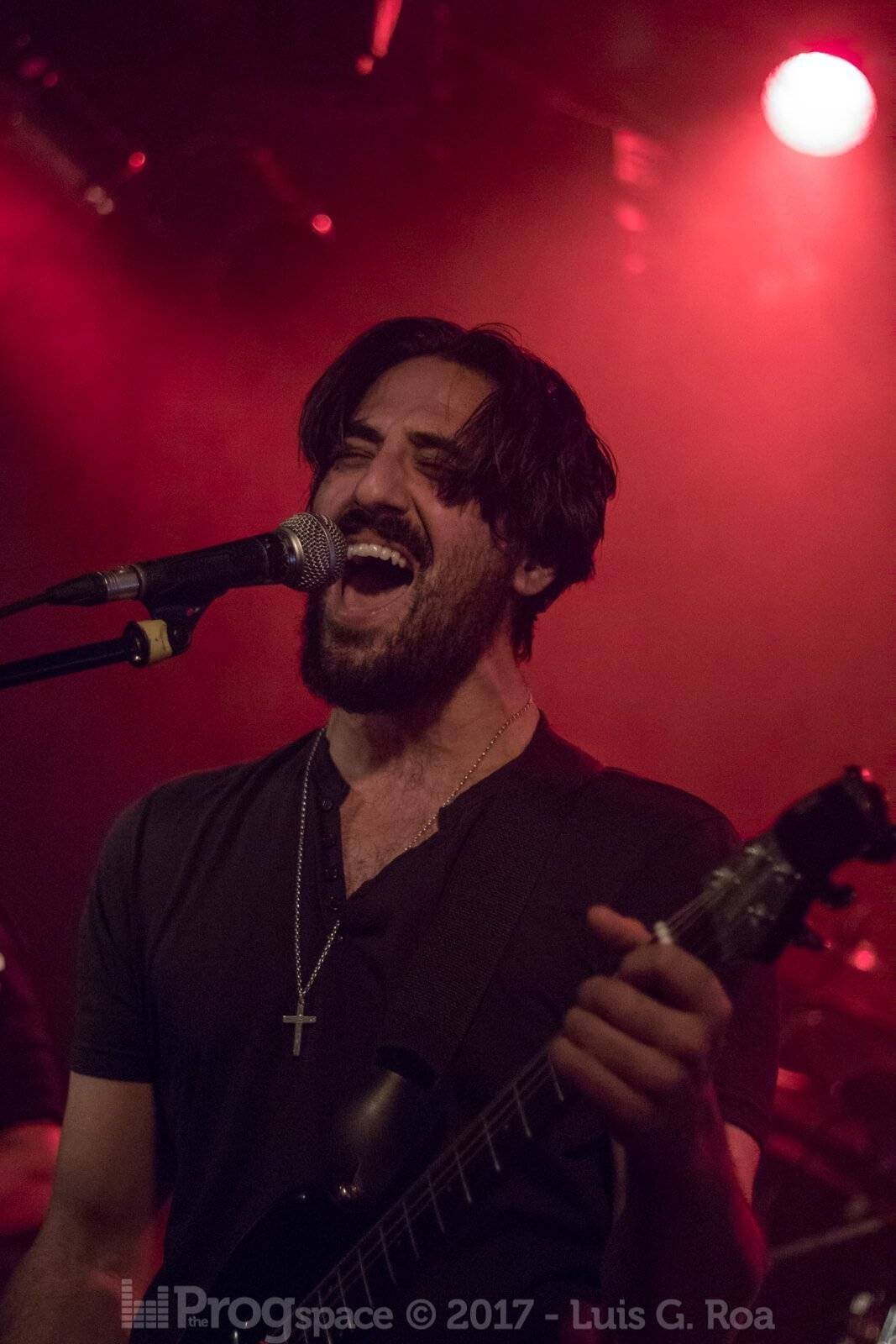 Next up was the Aussie metallers of Damnations Day. On offer was their plate of heavy metal with added spices from genres such as power metal, thrash, and old school prog metal. Fast, catchy and blistering riffs, topped by a soaring vocal just as you would expect from a band in the genre. At times Rune could find himself reminded of Dio, Crimson Glory, and early Queensrÿche. Luis would add that a comparison with a raspier, more mature Tobias Sammet wouldn't be out of place. Vocalist Mark Kennedy kept impressing through the set, displaying exactly the kind of vocal power you need to front such an outfit. The set was naturally focused on their 2017 album "A World Awakens", with a few selections from their debut album sprinkled in there. Admittedly not the style of music he listens much to anymore, says Rune, but a very entertaining, energetic, and professional set. Apart from the aforementioned soaring vocals, lead guitarist Jon King sure knew how to stun his audience with lightning fast solos and scales, while giving a totally effortless impression. In line with Rune's personal verdict, Dario felt the same in Munich, and Luis in Hamburg, but one has to commend top quality when you see it, right? A special mention also goes to the band's rhythm section, with both Dean Kennedy and bassist Luis Enrique Eguren really laying down the grooves.
Finally, we came to the headliner, and the reason most of the audience had come: Poem. The Greeks were hungry for blood after having released their third album "Unique" just two days before the Hoofddorp show, and clearly gave everything they had from the first note. The band has the professionalism, stage presence, talent, and songwriting skills of a much bigger act, and one can only hope that festival organizers and the progressive community will give them the attention they deserve in the future. Hitting it off from the beginning with the powerhouse that is 'False Morality', and they did not let go of the audience before the end of the gig.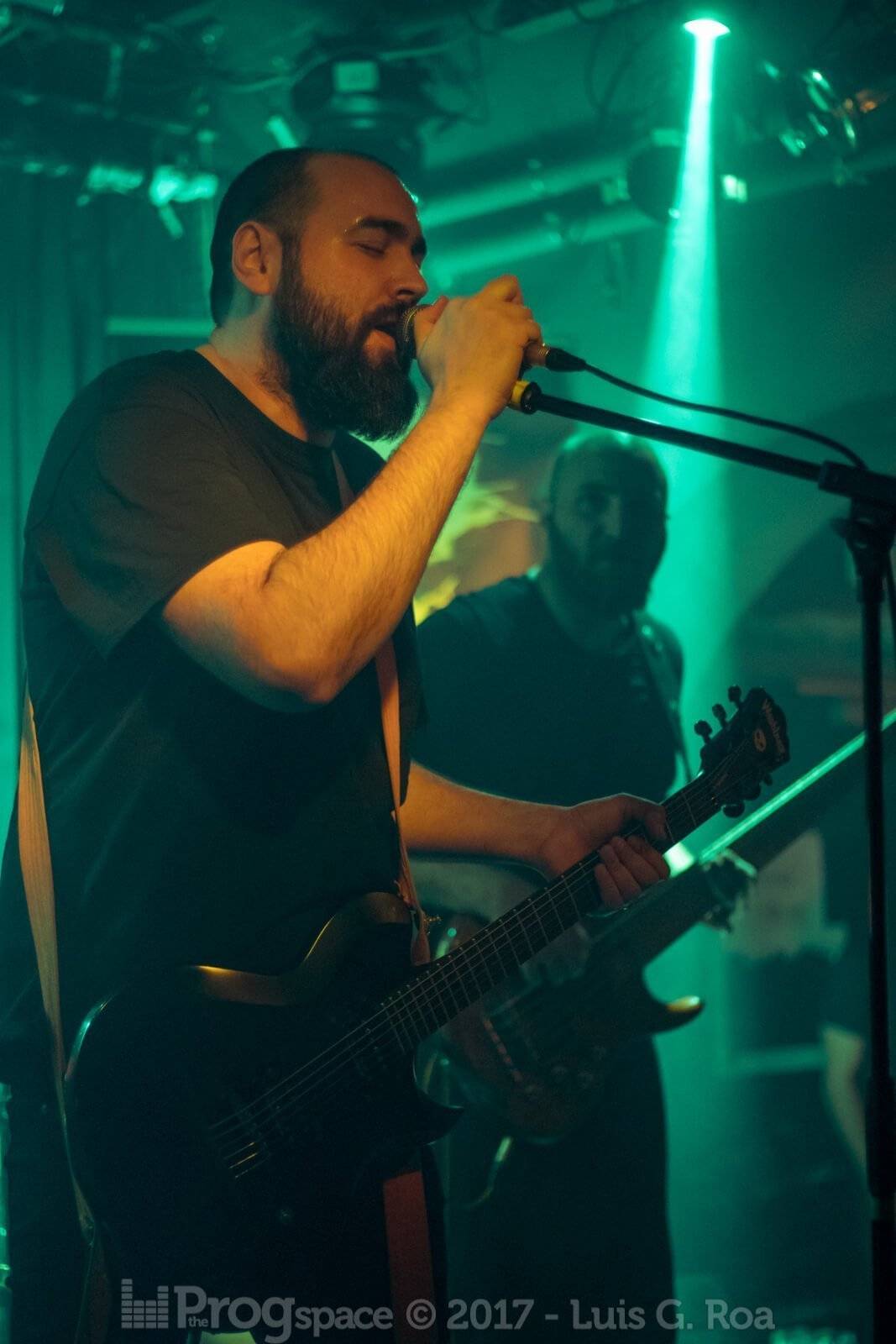 Together with the new "Unique", their flawless sophomore album "Skein Syndrome" gives the band an impressive number of catchy tracks to choose from. Quite special for a band that only has three releases under its sleeve so far. The band powered through a set featuring the new album in its entirety, as well as some favorites from "Skein Syndrome", such as the emotional 'Weakness' and ending with the titan anthem 'Remission of Breath'. Personally, Rune would have loved to hear his all-time Poem favorite 'The End Justifies The Means' included, but that's left for another gig. All in all a very good night for the band, showing how talented these Greeks are, and clearly demonstrating the vocal prowess of front-man George Prokopiou.
Sound engineer Ektoras Tsolakis deserves a special nod as the sound in Hoofddorp was close to perfect this evening. He clearly knew all the ins and outs of the music and was able to bring out all the little details and nuances. Also, the sound was pleasant, and not too loud. On the way out of the venue there were a lot of smiling faces and happy audience members, all in all, a night to remember.
In Munich, the four greeks were ripping through their set equally with fierce ferocity and pure playfulness at once, like they were catering to an audience for at least 400 and not only 40. Despite some technical fuck-ups, they kept their spirits high and once again claimed that orphaned alternative prog metal throne they rightfully deserve in Dario's eyes. Hamburg's show had a couple of sound issues, but George's charisma and a flawless set more than made up for it. And just when Luis thought the show couldn't get any more interesting, Takis Foitos needed a 2-minute bathroom break after playing 'Unique', and proceeded to drop his bass, run for it, and come back to play 'Brightness of Loss'.
Click here to see the galleries of their show in Hamburg, Germany.