Progcast 076: Jan Zehrfeld (Panzerballett)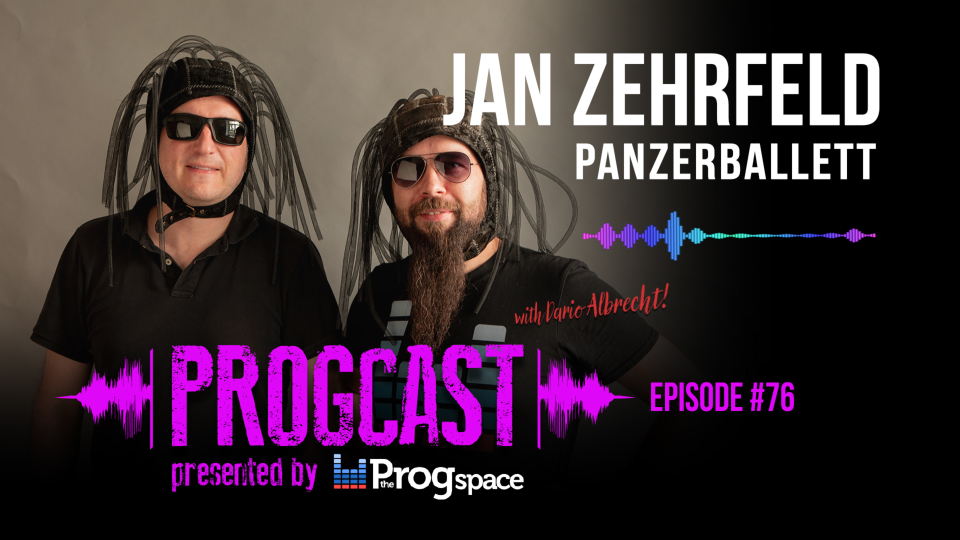 Our first guest to visit us in the brand new Stewis Media Studios in person: Panzerballett Mastermind Jan Zehrfeld tells us everything about "Planet Z", how playing complicated music changes your brain and the difference between Jazz and Rock audiences. All that and more, only on Episode 076 of the Progcast.
The Progcast is available on iTunes, Spotify, Stitcher and YouTube. Subscribe on your favourite Podcast platform.
Listen to the episode on Spotify here!
Listen here to our Spotify Playlist!
04:15 What's In Your Walkman?
Jan: Sungazer (Adam Neely)
Dario: The Pitts Minnemann Project, Nova Collective, Lux Terminus
08:07 Interview Jan Zehrfeld (Panzerballett)
The Progcast - Episode 076