Progcast 109: Buster Odeholm (Humanity's Last Breath/Vildhjarta)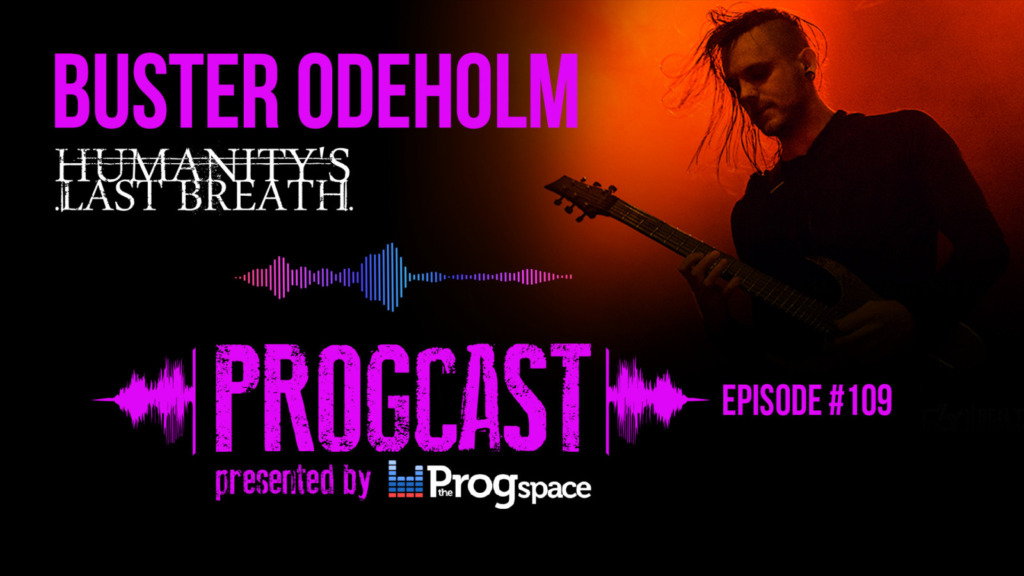 Humanity's Last Breath's Buster Odeholm called from Stockholm to talk about their claustrophobic yet huge sound, the advantage of custom guitars and Neural DSP plugins and all things "Välde", their third full length album, dropping on Feb. 12th. All of that and more, only on Episode 109 of the Progcast.
The Progcast is available on iTunes, Spotify, Stitcher and YouTube. Subscribe on your favourite Podcast platform.
Listen to the episode on Spotify here!
Listen to the accompanying Spotify Playlist here!
00:01​ Interview Buster Odeholm (Humanity's Last Breath/Vildhjarta)
27:06​ What's In Your Walkman
Buster: Lustre
Dario: VOLA