Cult of Luna – The Raging River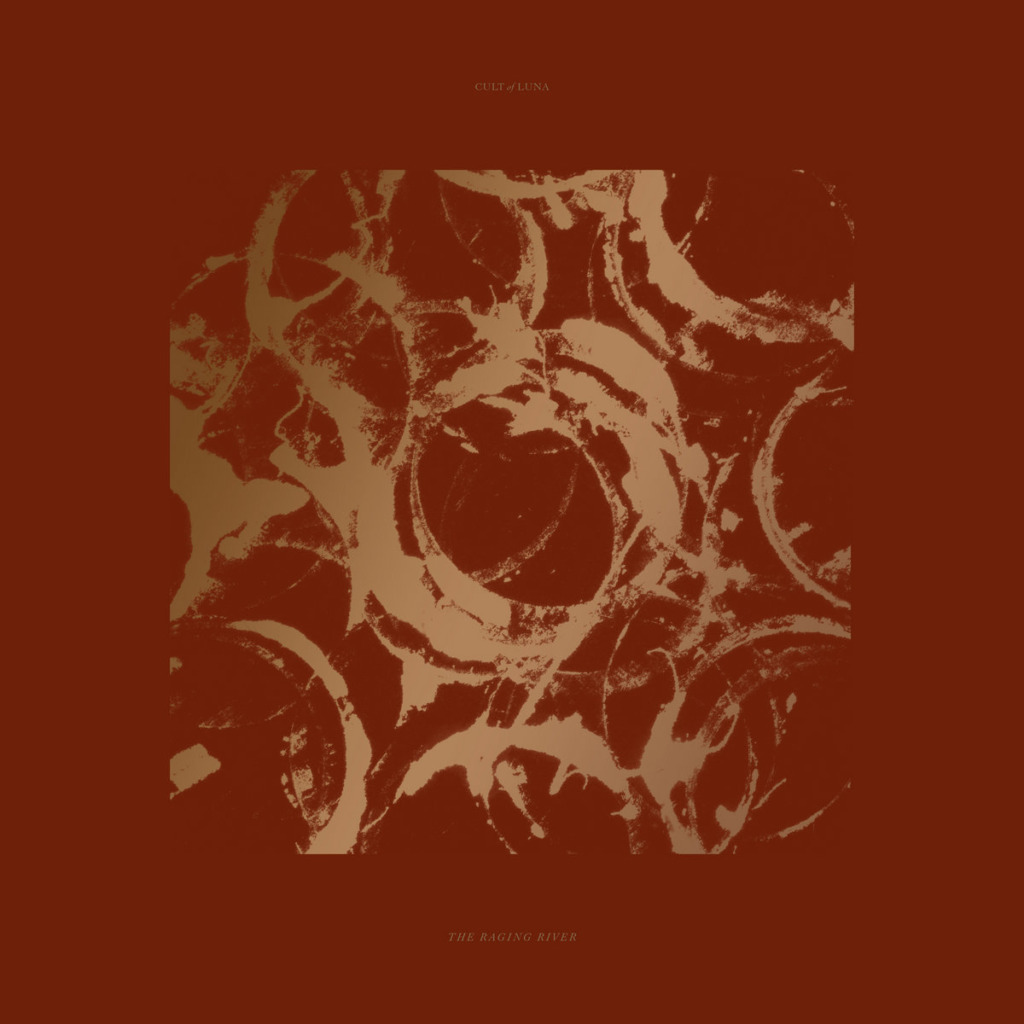 Post metal pioneers Cult of Luna are back! There is no situation where this does not make me excited. The Swedes' last release, 2019's "A Dawn to Fear", blew me away when I heard it (my review of it can be found here), and I had to throw myself at the opportunity to check out their newest work.
The debut release of their newly created record label, Red Creek, is a new EP entitled "The Raging River" and as per usual, hopes were high going into it. The band comments: " 'The Raging River' feels more like a bridge. A midpoint that needs to be crossed so we can finish what we started with 2019's 'A Dawn to Fear' ". And indeed, to me, this feels like it could fit right in on that album. I consider "A Dawn to Fear" one of their finest works to date, and so "The Raging River" feels like a great continuation.
The EP starts with what I consider to be its strongest track. 'Three Bridges' features the, by now, classic initial build-up that the band likes to use. Beautiful guitar melodies, strong dynamics and the way it comes together towards the end makes 'Three Bridges' my current musical obsession. 'What I Leave Behind' features that "droning" type of riffing that Cult of Luna does so well. Sometimes, less is more!
In the middle, we take a bit of a breather, as guest vocalist Mark Lanegan lends his voice to a relaxing track. The band comments: "We have been a fan of Mark Lanegan for many years. So in 2005, when we wrote the song 'And With Her Came the Birds', we had his voice in mind, and the working title was 'The Lanegan Song'. But we were not many years over 20, and our lack of self-confidence prevented us from even daring to ask. It took fifteen years for us to get the guts to ask him. Hearing his voice on 'Inside Of A Dream' is nothing more than feeling that we're inside of a dream." I'd say that is an apt description.'I Remember' is another one of those "drone-y" tracks, and I love it! Closing track 'Wave After Wave' is probably the weakest track of the EP for me; it doesn't quite grab me as much as the others. Still, the ending feels like a nice crescendo to close it out.
Cult of Luna – Three Bridges (click here if the video doesn't play)
It's fair to say that Red Creek's debut release is absolutely solid. I'm convinced at this point that Cult of Luna simply is not capable of writing bad music. While it's shorter than a full-length album, it is still able to captivate me, and I cannot wait to see what they come up with on the other side of this midpoint.
Track-listing:
Three Bridges
What I Leave Behind
Inside Of A Dream – featuring Mark Lanegan
I Remember
Wave After Wave