Soen – Imperial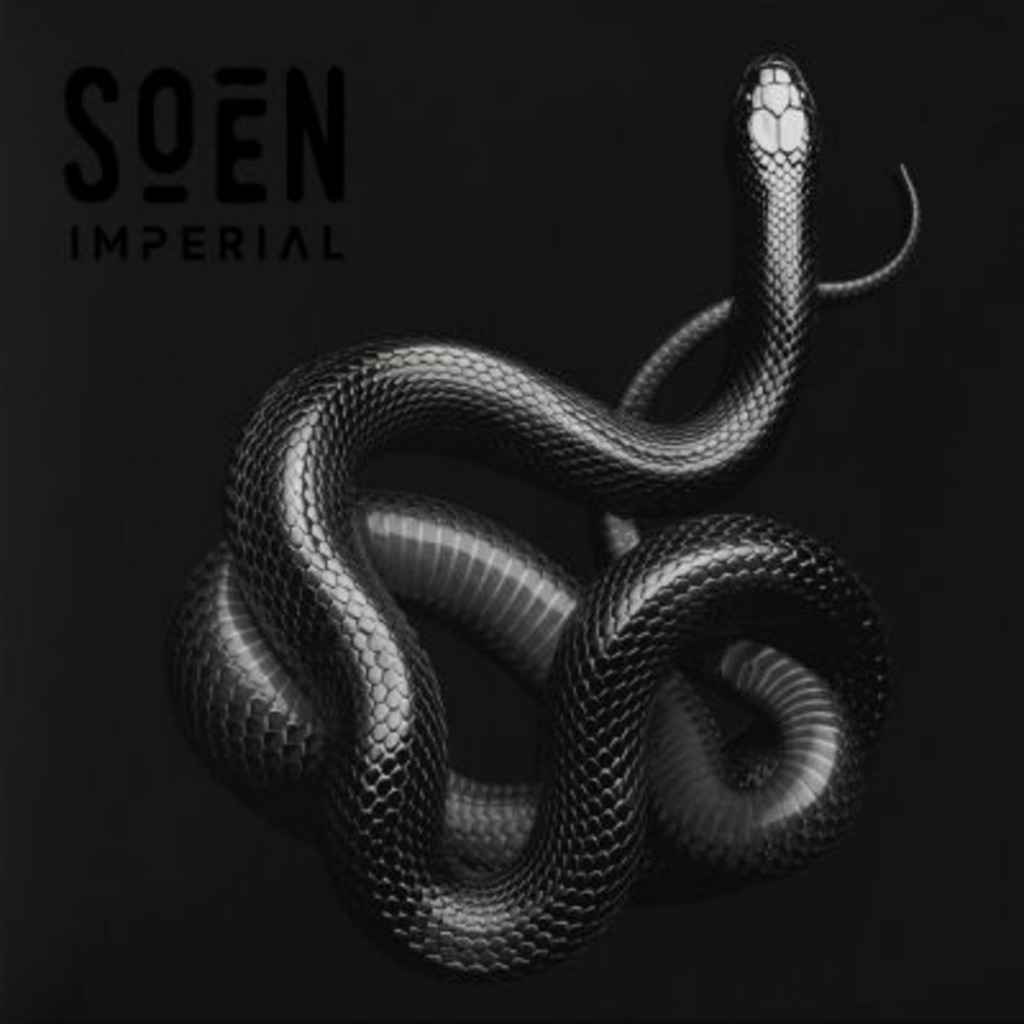 The last week of this January saw the release of "Imperial" the new album by Swedish based supergroup Soen. They do work like a well-oiled machine, releasing an album every two years give or take, and this is their fifth after Lotus in 2019. Of course, they had to cut their touring short because of the pandemic, however, they have announced a new tour supporting this album starting in April, and we all hope not only that they won't have to postpone it, but we can see them and any other band in as many countries as possible and start to leave this crisis behind us.
But back to our topic at hand. Full disclosure, I'm not the biggest fan of the band, but I do enjoy some of their music even though till now I hadn't listened to a whole album from start to finish. It is, however, one of the few modern bands playing in the "classic" progressive metal style that I have been keeping an eye on, and I'm glad I managed to listen to "Imperial".
Overall it's a very enjoyable album, continuing in pretty much the same style as Lotus. It starts with aggressive guitars that will make you headbang like crazy, but before you know it they give the space needed for Joel Ekelöf's voice to shine while leading you to an explosive mellow chorus. Ekelöf has a great voice although he does sound overdramatic at times, especially in the low region. I otherwise enjoyed his rich tone and his vocal register is just up my alley.
Soen – Monarch (click here if the video doesn't play)
There are some great moments in the softer songs of the album, like a guitar solo on 'Illusion' providing Gilmour vibes, or some string arrangements on 'Modesty' and during the end of 'Monarch'. The album feels like it was designed to be released on vinyl as it seems like it has two sides, and its balance is pretty good, like a mirror with each "side" having the same amount of heavy, soft or not-so-heavy-but-not-too soft songs. There are some very catchy choruses that stuck with me for a couple of days.
Soen – Antagonist (click here if the video doesn't play)
However, as good as it sounds it didn't grab me immediately. Trying to focus I realised that everything is "too perfect", almost like a corporate product. It is, in my opinion, entry-level prog metal, so "easy listening music" for the initiated but paradoxically very enjoyable playing in the background, except for a couple of songs and some moments that stand out. It is a bit repetitive, which is compatible with the rest of their outing. I have to make this clear, there's nothing wrong with this album, the length of the songs is perfect to not tire you, not too many prog tropes but enough to categorize it as such. Even the balance I mentioned between the two sides can be evidence that it was made to appease a larger audience, the more casual fans if you will. That is not inherently bad, but it does make it sound less artistic, and it does restrict you from making bold decisions and surprise the listener. Still pretty enjoyable, so you see that I am a bit conflicted here.
Overall it's almost surface level, same goes for the lyrics: I dig the themes but it's nothing exceptional. But on the other hand, not too surface level that feels empty. "Imperial" does include some bangers and it grows on you the more you listen. I wish I could enjoy some of them live, as it sounds like the atmosphere of a live show will elevate them. You know what you're getting if you already enjoy the band, and if you don't you'll get some nice music. While not all of it is very memorable, I have to point out again that I had quite some time to enjoy a "good on paper" album. And all that shouldn't take away from the fact that all the performances are great!
Soen – Illusion (click here if the video doesn't play)
Finally, maybe something unimportant to most, it seems they have used stock images for their cover and for an established band that cheapens the overall aesthetic. Either that or it's just a funny coincidence that a groove metal band from Greece released an album in July with almost the exact cover.