Progcast 110: The Mastelottos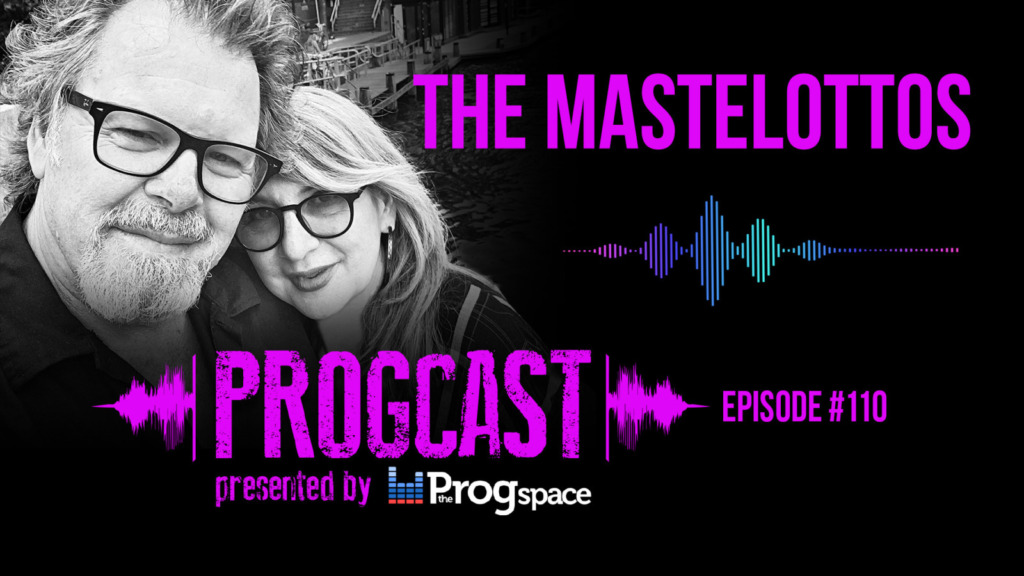 Drumming legend Pat Mastelotto (King Crimson, O.R.k., Stick Men etc.) teamed up with his wife Deborah Mastelotto and a whole host of musicians from the Three of a Perfect Pair Music Masters Camp to arrange and record "The Romantics Guide to King Crimson". Reason enough to give them a call to talk about Lavender Cheesecake, Lounge Prog and restroom lines at Crimson concerts. All of that and more, only on Episode 110 of the Progcast.
The Progcast is available on iTunes, Spotify, Stitcher and YouTube. Subscribe on your favourite Podcast platform.
Find the album here: https://patmastelotto7d.bandcamp.com​
Listen to the episode on Spotify here!
Listen to the accompanying Spotify Playlist here!
00:23​ Interview with Deborah & Pat Mastelotto (The Mastelottos)
33:14​ What's In Your Walkman?
Deborah: Goldfrapp, Echo, Laura Scarborough
Pat: LizZard, Banging Colours (https://bangingcolours.bandcamp.com/​)
Dario: Obliq, The Weather Station
The Progcast - Episode 110