Rivers of Nihil – The Work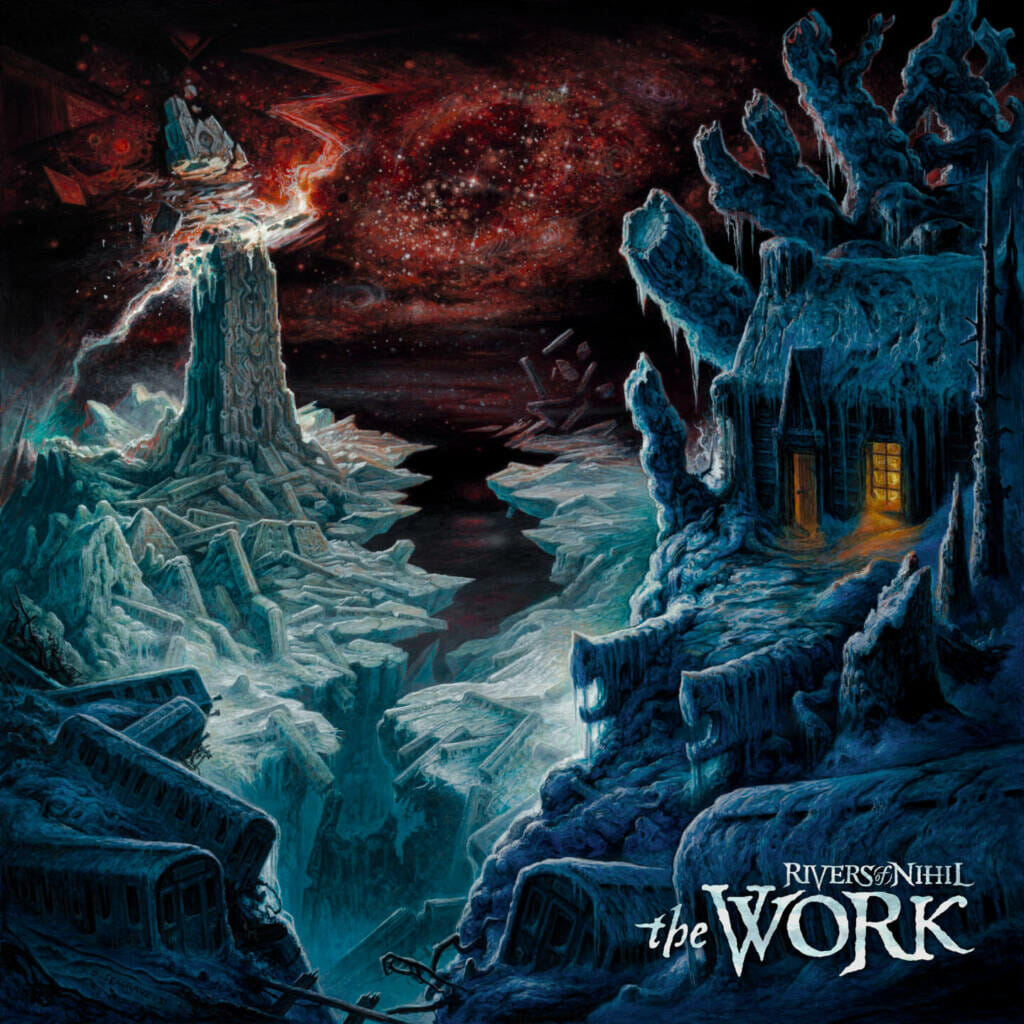 Genre defying yet genre defining, evolving, ascending, masters of their craft, Rivers of Nihil unleash their fourth album on us. The converted have waited with bated breath for the follow up to their seminal third album 'Where Owls Know My Name'. How could they possibly improve on that which many metal fans hold in reverence? For this album, the band have forged further into new territory. The aim being to deliver an album that is as cerebral as it is visceral with a staggering sonic range.
The guys from Reading, Pennsylvania penned the first track for the new album back in 2018. The rest of the album took a long two years by which time the pandemic had arrived and the music business had shut down. Guitarist Brody Uttley describes the album as a "Sound World," which is a term coined by a friend. "It's an album that almost sounds like a place rather than a thing. It puts you in this world where you're not exactly sure what is going on at certain points. Eventually, it all comes together, and it's harsh and cold, but also warm and inviting,".
With the pandemic and subsequent lockdowns and restrictions, writing music came together smoothly for Brody. It meant never having to push to find ideas, in spite of the madness going on. "I don't think on any other release I was able to insulate myself from external noise like I did on this one. The amount of work that went into it is obscene. I felt like I was just floating through this 'sound world' the whole time. Kinda grabbing ideas off of the vine and seeing how they worked."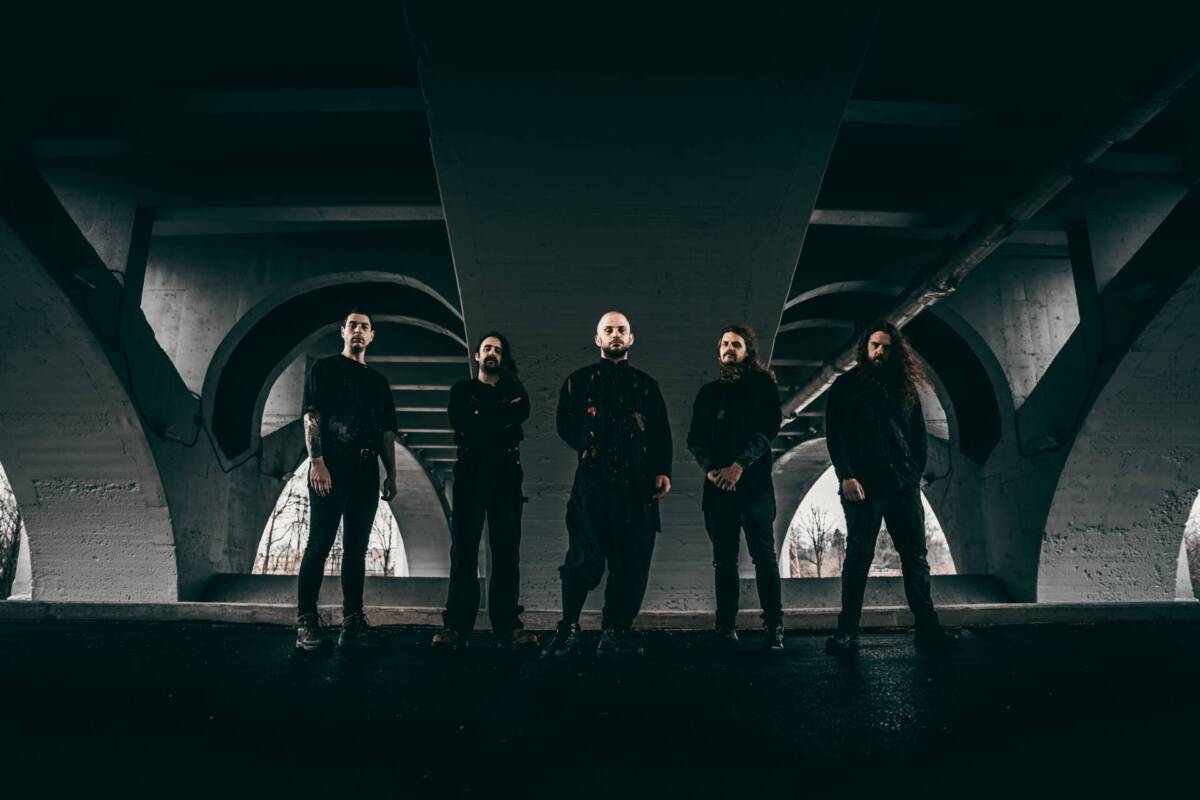 This album has a lot of the familiar RON sound, but they've introduced more softer parts and clean vocals. 'The Tower (Theme from "The Work") starts this musical adventure in that manner. It's not long though, before Jake Dieffenbach's tortured vocals make an appearance and then give way to a gentle fade out. In 'Dreaming Black Clockwork' some of the ideas from that vine are given chance to ripen. The pace changes gear many times like a rally driver determined to win, and some weird and wonderful sounds abound throughout. The ending descends into something akin to the sort of thing you might hear from Slice the Cake.
Then in a complete contrast, 'Wait' slows things down and mellows the mood. So much so that you could be mistaken in thinking that you are listening to a different band. Later there are gutturals in the background, and a great little guitar solo.
Not everyone found the writing process as relaxed as Brody. Bass player and lyricist Adam Biggs struggled to find his creative streak after several years of touring. It meant completely re-finding that creativity which was ultimately to the benefit of the album. There is concept to the album, but Adam has opted to keep the specific details to himself so that listeners can relate to it in their own way. With the track 'Focus' he is more forthcoming, explaining that it is about people's relationship with drugs. "What I find is that drugs are largely disappointing. The expectation is that they can relieve your mind or change your thinking. But for me, it always just feels like a slight shift in focus". This is portrayed stylishly in the slightly disturbing video of the song.
Rivers of Nihil – Focus (click here if the video does not play)
Although the ideas behind the concept of the album are not divulged, Adam does explain where the title comes from. "What does life all really boil down to in the end? You can be lovey-dovey about the good times, and savour the sweetness that life sometimes provides, but beneath everything is work, struggle, someone is always getting a raw deal, someone's always sweating it out in the mines somewhere so you can enjoy your diamonds. This has always proved true in everything I've ever done in life. Most people reading this know me as a member of a successful band, but beneath it is constant work. Physical, emotional, spiritual work, all the time, every day. I know that it's like this across the board for just about anyone in at least some capacity, so I figured this subject would be relatable to a lot of people."
The track 'Clean' starts with the lines "I want your money, your time. I want your patience and your pride", so it sort of relates to Adam's interpretation. It has a slow, relentless, rhythmic beat like a machine working endlessly. In places the music in the background is similar to Pink Floyd, who of course sang about 'Another Brick in the Wall'.
Rivers of Nihil – Clean (click here if the video does not play)
You may have noticed that so far there has been no mention of a particular, popular, and integral musician. Someone who provided an important contribution on the Owls album. I am, of course, referring to Zach Strouse on saxophone. Never fear, he is on this album as well, albeit more of a texture rather than a featured instrument. So, while it may seem like there is more sax, the only 'true' sax solo is in 'The Void From Which No Sound Escapes.' The track also features cello played by Grant McFarland. It is a very varied track, from mellow to industrial and as usual the saxophone has the effect of calming things down.
Calm is one thing that 'MORE?' isn't. It's definitely one of, if not the, heaviest tracks on the album.
Rivers of Nihil – MORE? (Instrumental Playthrough) (click here if the video does not play)
From here on in, we have the shortest track on the album at under 2 minutes. 'Tower 2' is a gentle little number that kind of sounds like it should be the last track. That is not the case though as there is still another 26 minutes of the album left. 'Episode' continues in the gentle mode for a while before launching into heavier realms. James Dorton (Black Crown Initiate) features in some of the vocals.
Another mellow track follows in the form of 'Maybe One Day' and then it's time for an epic. At 11 ½ minutes long the closing track is entitled 'Terrestria IV: Work'. The three previous parts will be familiar to fans of the three previous albums. This track takes its time, building very slowly, the saxophone blending in subtly. Then a sudden heavy burst and among the roared words we hear the familiar line "My work is never done". As you would expect from this band there are many changes throughout the track. It's almost a mini album in itself.
There are far more clean vocals on here than previous albums. Some tracks can't even be classed as metal. That shows that the band is moving into a new chapter. So, what happens in the future for the band? Adam has a view on that. "We always just sort of do this thing and it grows. I guess that could change at some point. But thinking about things that way doesn't seem to get me anywhere either. Better to focus on the work in front of us, as it turns out," he adds, referencing the album's title. "If we've learned anything for certain in the last year or so, it's that the future can be murky, we're not really owed anything, and it can all be taken away any second. But for now, we press on."
One thing is for sure, Rivers of Nihil are carving out their own musical journey. They will strive to bring us new things and there's no going back now. I'm already hungry for more.
Track List:
The Tower (Theme from "The Work")
Dreaming Black Clockwork
Wait
Focus
Clean
The Void from Which No Sound Escapes
MORE?
Tower 2
Episode
Maybe One Day
Terrestria IV: Work