Temic – Terror Management Theory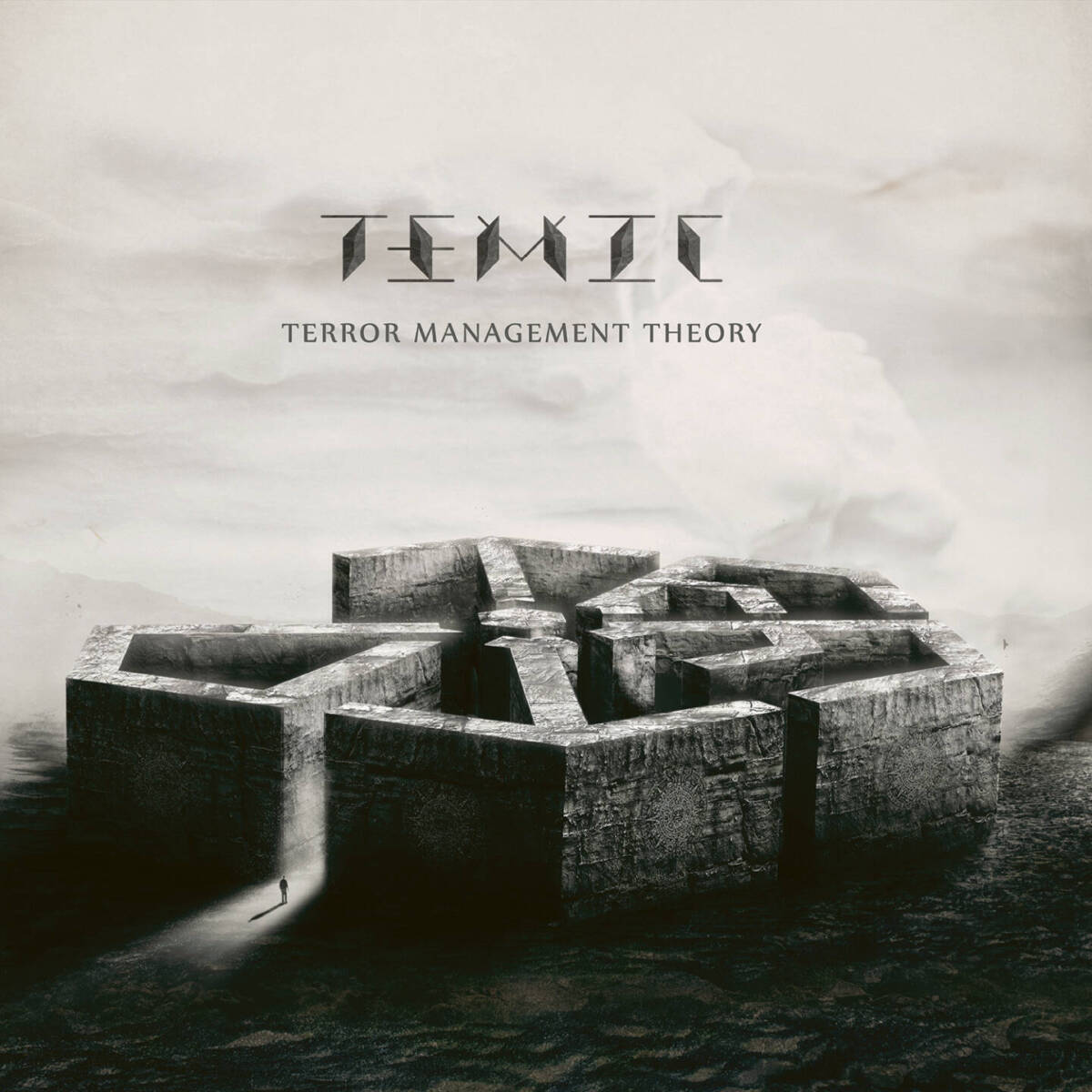 The phrase supergroup is quite often used to promote a new band. Wikipedia describes it as a musical group formed with members who are already successful as solo artists or as members of other successful groups. Sometimes that description is stretching things a bit, and it is not always a guarantee of excellence. It is definitely a fitting epithet however for freshly restored Temic.
The idea for the band began in 2017 when keyboardist Diego Tejeida and guitarist Eric Gillette performed together. This was with Mike Portnoy's Shattered Fortress who I was fortunate enough to see in Barcelona at the now defunct Be Prog! My Friend festival. No doubt many of you will have seen Diego when he was a member of Haken. Other commitments and eventually you know what got in the way. At this point Diego rang Eric and asked "Remember how we said we should make music together? Well, how about now?"
Now in 2023 the first demos have evolved into Temic's debut album "Terror Management Theory." Completing the line-up are drummer Simen Sandnes (Shining, Arkentype) and vocalist Fredrik Bergersen Klemp (Maraton, 22). Bass guitar for the whole album is handled by guest Jacob Umansky (Intervals). So, there you have it, a supergroup if ever there was one.
The first of these 10 new tracks is a short instrumental entitled 'TMT', which I assume is an acronym for the album's title. This leads into 'Through the Sands of Time' which is a lively melodic song where Fredrik's sublime vocals are introduced. Whirling, piercing, and deeply satisfying lead breaks from Eric punctuate the number several times. The whole effect presents a taste of the band's full and formidable arsenal.

One of the tracks released ahead of the album is the catchy and commercial sounding 'Falling Away.' It still has a heavy undercurrent though with electronic embellishments from Diego.
In a similar vein but funkier and faster 'Count Your Losses' is another early released track. Slick and spicy little guitar runs at every opportunity from Eric form perfect bridges coming out of the choruses. A slower softer section provides a break in the middle which builds back up and finishes as it started.
For me, one of the standout tracks on the album is 'Skeletons.' The track features a myriad of styles and changes, and everyone brings their A game. The much mellower ironically titled 'Acts of Violence' follows. Mellower that is until halfway through, when Eric is there again with a brace of stunning solos. This sets the tone for the rest of the track, which is, in a word, excellent.
The only other instrumental on the album apart from the opening track is 'Friendly Fire.' Diego provides a keyboard intro, and the track becomes complex and lively when the rest of the musicians join in. To add the icing on the cake there is another blistering solo from Eric.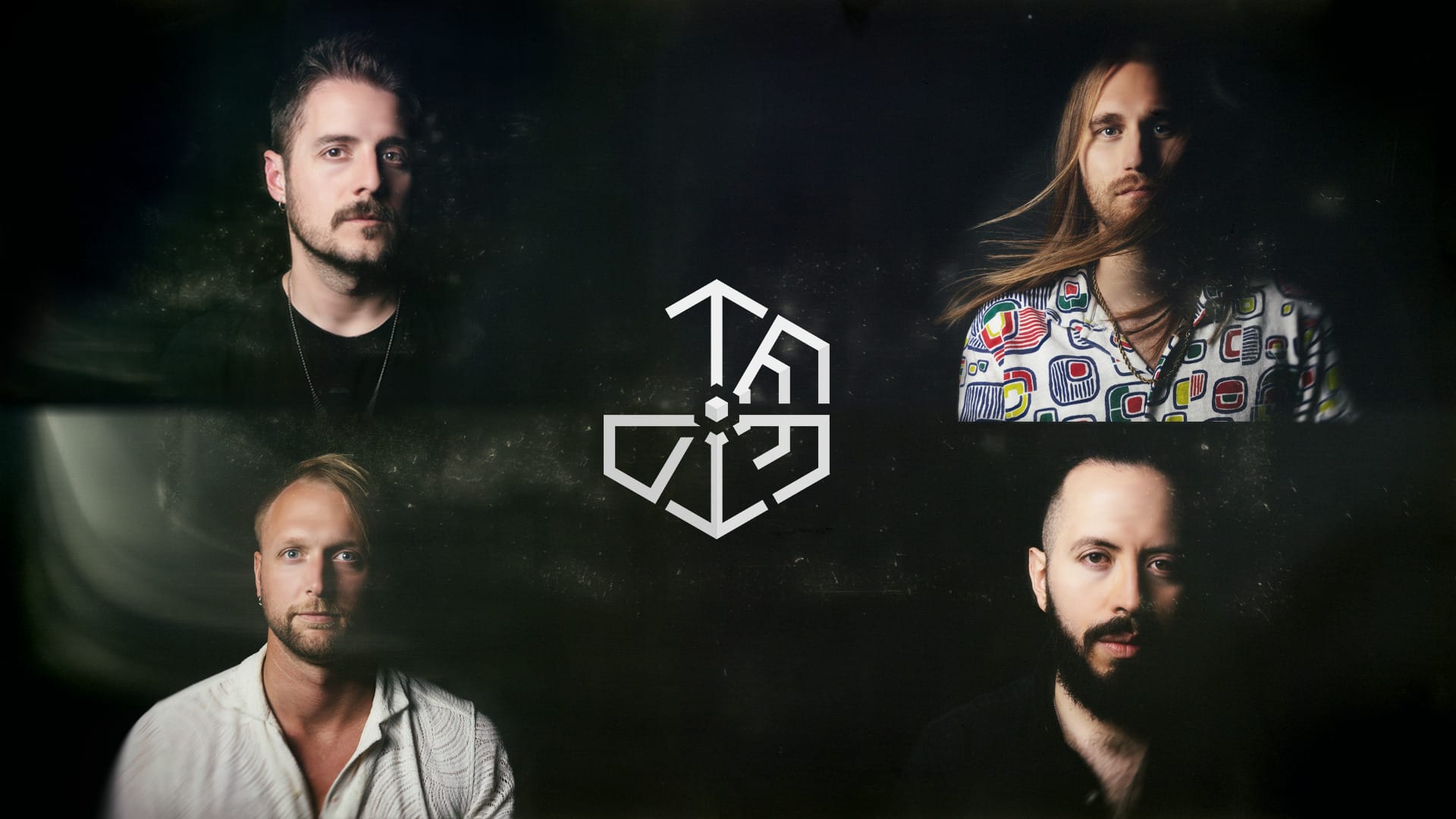 It took me a while to realise that the band's logo is the same as the structure seen on the album cover, very imaginative I must say. You may find yourself humming/whistling some of these tunes after hearing them. 'Paradigm' is a good example of this, as it has a powerful vocal performance from Fredrik and a driving riff.
There is a slightly more poppy feel to the penultimate song, 'Once More,' but there are heavier parts in there as well. Which brings us to the final track which is an epic featuring guest choirs from Norway and USA. 'Mothallah' refers to the only named star in the constellation Triangulum. Its name is derived from the Arabic for "the head of the triangle." It is another great track and the perfect one to finish off this superb release. Of course, there is yet another excellent solo from Eric need you ask.
Albums that impress me this much are rare but not unknown. This debut by Temic is outstanding and I have felt honoured to have had the chance to express my views on it. My appetite is well and truly whetted, and I am now hungry for more, so I hope that won't be too long coming.
Track list:
1. TMT
2. Through the Sands of Time
3. Falling Away
4. Count Your Losses
5. Skeletons
6. Acts of Violence
7. Friendly Fire
8. Paradigm
9. Once More
10. Mothallah