Aeon Zen – Transversal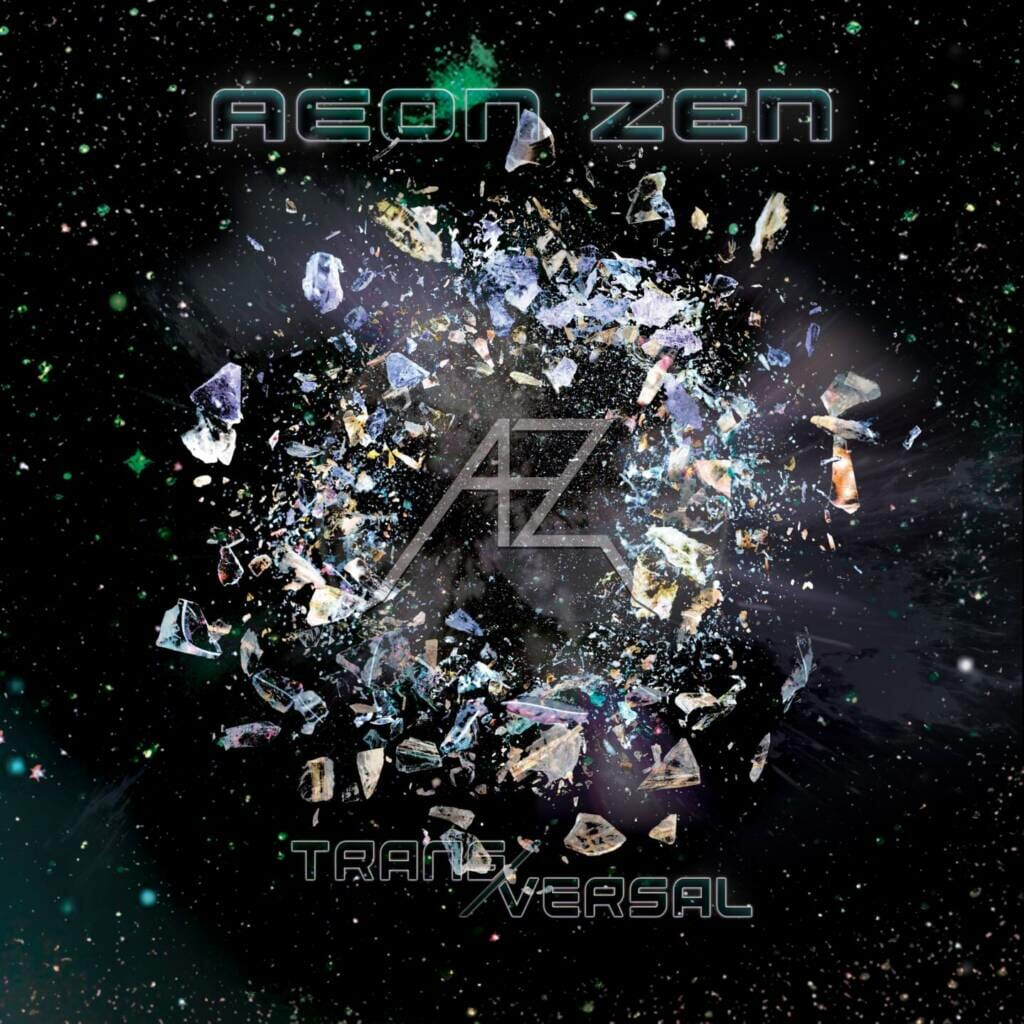 Aeon Zen have decided to call it a day and their final offering is a 30-minute album entitled "Transversal". There are ten tracks within which are intended to be listened to as one. This half hour "song" has its origins back in 2007, before the formation of Aeon Zen. The finishing touches were carried out in 2020. Collectively the songs look back over the band's career and even the cover artwork reflects this full circle. Designed by guitarist and founder Rich Gray and Tom De Wit, it features elements of all the previous albums covers.
Tom is no stranger to the team here at the ProgSpace and a good many readers I suspect. He also appears on the album as part of the choir that can be heard throughout. Having reviewed many debut albums by up-and-coming bands, it seems strange to be reviewing a final one. Aeon Zen aren't a band that I'm particularly familiar with. I have a vague memory of seeing them at ProgPower Europe. Their live performance can't have had much impact on me, but I obviously didn't pay enough attention. It's a real pity that I've only now discovered them in their swansong.
From the first notes of 'I: Twilight', it's obvious that this is dripping with quality. Rich, who is also a member of thrash metal band Annihilator, supplies electric and acoustic guitars, bass, keyboards, and vocals. The main vocals are handled beautifully by Andi Kravljaca, and there are some great harmonies between him and Rich. Complimenting this is some fantastic lead guitar work from Alistair Bell.
Aeon Zen – I: Twilight (click here if the video does not play)
'II: A New Day' musically evokes the feeling of indeed, a new day dawning. The vocals come in quite late in the track, after another fine solo from Alistair. This runs into the next track, 'III: Chase the Sunrise' which has soaring vocals from Andi and some of those harmonies. It also features Vadim Pruzhanov (DragonForce) performing a keyboard solo.
The album has ten tracks but because it's only 30 minutes long, there are inevitably some very short ones. 'IV: 10,000 Eyes', 'V: Force of Fire' and 'VI: Lines Redrawn' total under 5 minutes combined. They run into each other and seem to form one track. Taking up more of its fair share of the time 'VIII: Purgatory Rechristened' sets off at top speed driven by drummer Steve Burton. This tempo gives Alistair plenty of opportunity for some impressive lead breaks.
Then comes the shortest track, which is just 47 seconds long. 'VIII: Twilight Reprise' is full of harmonies but over before you know it. It's more of a bridge to 'IX: It Ends as it Began' which features an ex-guitarist of the band, Matt Shepherd, who delivers his farewell solo. This brings us far too quickly to the last track, 'X:Forever' which has a feeling of closure, and is performed like all the tracks in an exemplary fashion.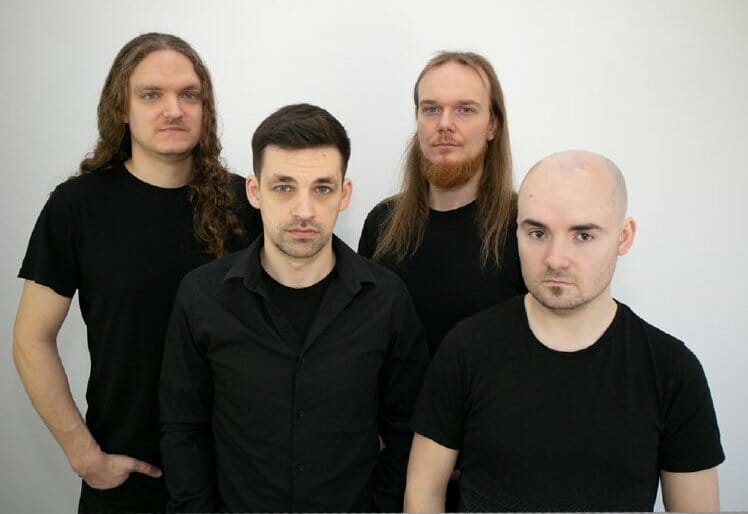 It is not entirely clear why they have decided to draw a line under the Aeon Zen project. They have however, left us with this fine piece of work rather than just waving goodbye. I'm sure this isn't the end of Rich Gray and the guys. Whatever project(s) they move onto next, are bound to be worth checking out.
If you want to find out more about all things Aeon Zen and "Transversal", don't miss out on our Progtalks Episode 23 with Rich Gray!
Track list:
Twilight
A New day
Chase The Sunrise
10,000 Eyes
Force of Fire
Lines Redrawn
Purgatory Rechristened
Twilight Reprise
It Ends as It Began
Forever