Ibaraki – Rashomon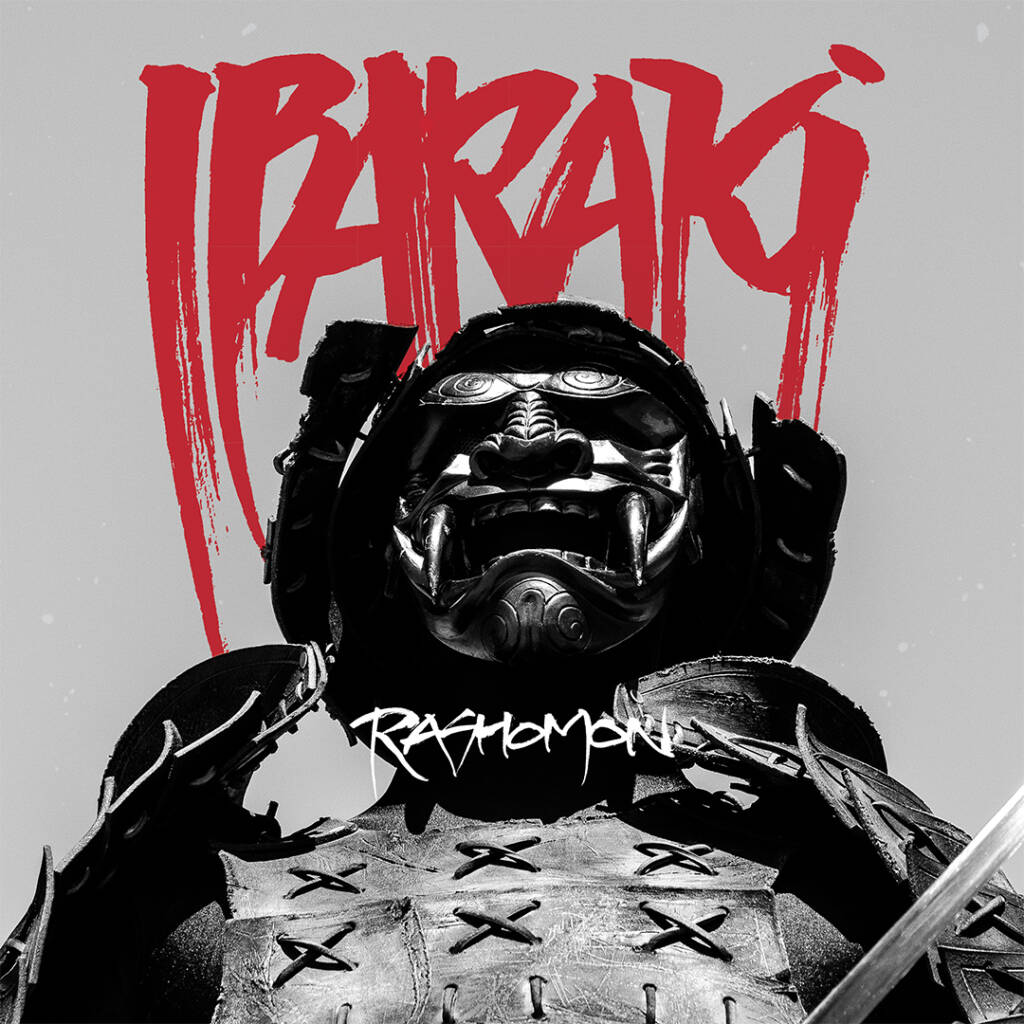 Trivium's mainman Matt Heafy is an ardent black metal fan and one of his biggest wishes was to collaborate with Vegard Sverre Tveitan, better known as Ihsahn (Emperor). Nothing ever came of it, until recently. The Covid pandemic made touring nigh impossible, thus schedules opened up and Matt Heafy had his moment in the (creative) sun with the aforementioned Ihsahn. The fruit of their collaboration is Ibaraki with an album called "Rashomon"…
At first Matt Heafy wanted to do an album based on Nordic themes, however Ihsahn persuaded him to embrace his Japanese heritage. A wise decision, because it gives "Rashomon" a distinct character of its own. Musically Heafy is clearly inspired by Ihsahn's eclectic songwriting approach on albums such as "After", "Das Seelenbrechen" and "Arktis".
In spirit the music is deeply rooted in symphonic black metal in the best Emperor tradition, but in practice there's a whole amalgamate of different musical influences, ranging from black metal, progressive rock, jazz, heavy metal and whatnot. Tracks like 'Kagutsuchi', 'Jigoku Dayu' and 'Ronin' are clear examples of this wide-ranging and frankly fascinating approach.
Ibaraki – Ronin (click here if the video doesn't play)
This approach could have easily ended in disaster, however it's a tribute to Matt Heafy's considerable skills as a songwriter and Ihsahn's guidance that all the different elements work together as a charm on "Rashomon". This is clearly shown on 'Akumu' and 'Susanoo No Mikoto'.
The link with Heafy's main band becomes clear in the more melodic parts and in the clean sung parts. His Trivium bandmates Alex Bent (drums), Paulo Gregoletto (bass) and Corey Beaulieu (guitars) contributed to this album as well, as did Behemoth's Nergal on 'Akumu' and Ihsahn on the aforementioned 'Susanoo No Mikoto'. Their guest vocals give 'Rashomon' even more gritt and credibility.
Ibaraki – Tamashii No Houkai (click here if the video doesn't play)
With Ibaraki and "Rashomon", Matt Heafy delivered an album that can stand toe to toe with Ihsahn's more celebrated works and it should appeal to fans of Behemoth, Chthonic, later day Emperor and Ihsahn's solo work. A clear candidate for my yearlist!
Tracklist:
Hakanaki Hitsuzen
Kagutsuchi
Ibaraki-Doji
Jigoku Dayu
Tamashii No Houkai
Akumu
Komorebi
Ronin
Susanoo No Mikoto
Kaizoku