Riverwood – Shadows and Flames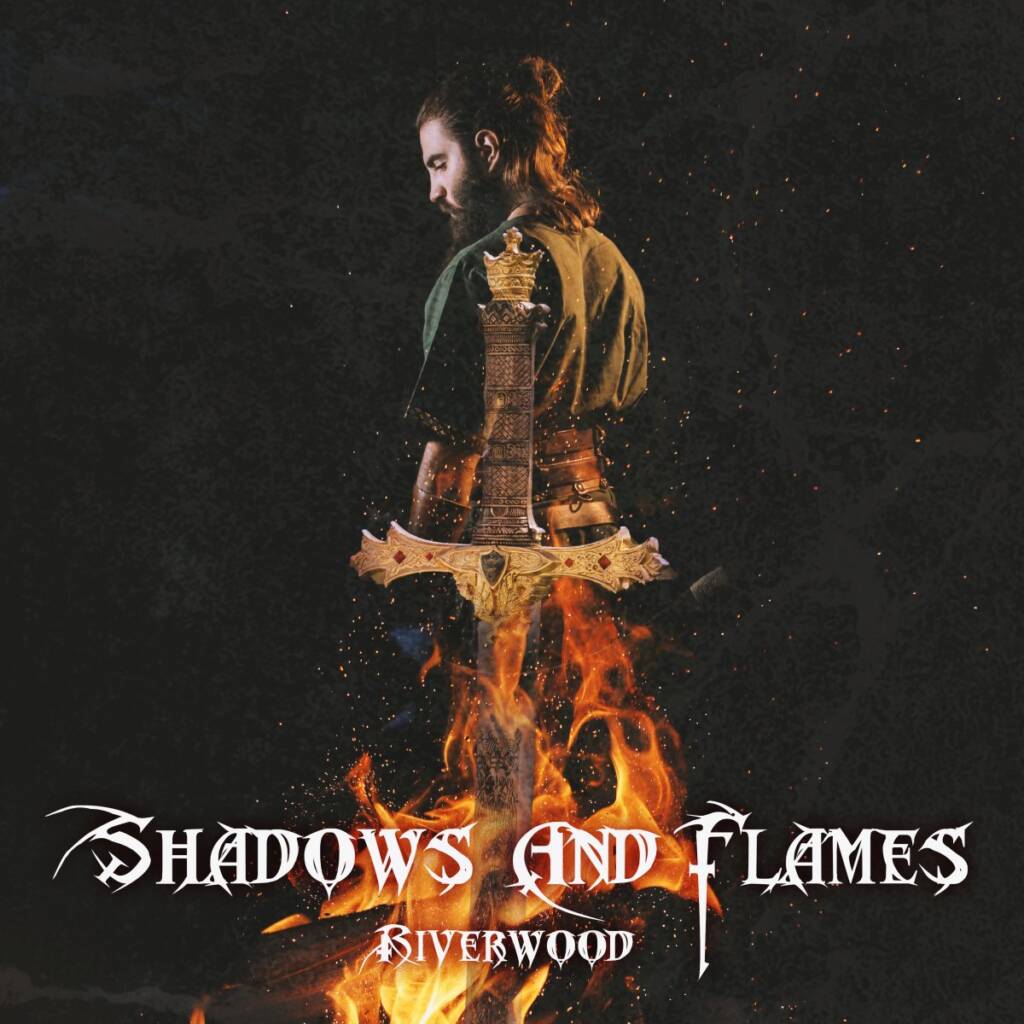 Progressive metal with a touch of Middle Eastern influence is something I find most agreeable. It's not a new thing though and a couple of bands that fall into that category spring to mind straight away. Orphaned Land from Israel and Myrath from Tunisia will be names that most metal fans will be familiar with. Now there's another name to add to the list, and that is Riverwood who are based in Alexandria, Egypt.
Although these bands are vaguely similar, each has its own distinctive sound. Riverwood are essentially symphonic metal at the core, but with elements of folk weaved into the fabric of their songs. Mahmoud Nader 's vocals are mainly clean with occasional bursts of gutturals. The styles incorporated into the material range from the extreme end of metal to the epic and cinematic.
Formed in 2018 the band were quick to release their first album 'Fairytale' the same year. In July 2021 they announced the departure of their bass player and one of the founding members, Ahmed Shokry. Less than two months later, they had found his replacement in Mohannad Ahmed. This, their second album "Shadows and Flames" soon followed. By all accounts it has been well received, and with good reason, it's rather excellent.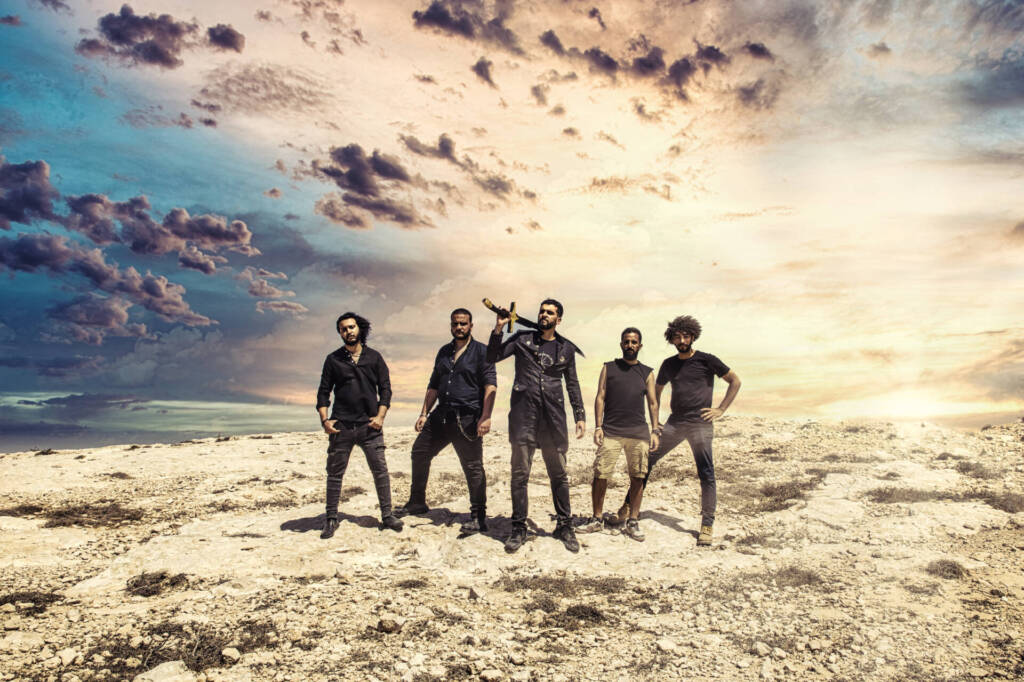 With a title like something from Game of Thrones, 'The Dragonborn Comes (Dovahkiin)' starts the album with some chanting. As the music joins, it builds and accelerates until it's a full-blown symphonic workout. In the middle it slows to a softer melodic section, builds again and finishes with a pleasant instrumental lead-out. Following on from this, there is one of several very short tracks. 'A Haunting Lullaby' is an instrumental that does what it says on the tin. It's just over one minute long, but the full album runs out to 75 minutes.
So, you get the picture, long tracks interspersed with beautiful little instrumental interludes. The longest of the long tracks is 'Blood and Wine' at 12 ½ minutes. It's an epic track as you can imagine. It takes the listener through many time changes and moods. There are flashes of that Middle Eastern influence throughout, and it finishes with some spoken text. Another short track that is dark and mysterious called 'The Shadow' precedes the next long track. 'Sands of Time' does indeed invoke the desert and has a strong Egyptian flavour that draws you in.
There are a couple of guests on the album, the first of which is Annie Hurdy Gurdy. She appears in 'Queen of the Dark' with a solo on, you guessed it, a Hurdy Gurdy. If you are not familiar with this instrument, feast your eyes on the very solo, courtesy of this video. It's not the whole song but it comes roughly halfway through this proggy/folky number and is a great addition.
Riverwood – Queen of the Dark (hurdy gurdy solo playthrough) (click here if the video does not play)
A new video of the full song will be released on 5th February 2022.
Riverwood – Queen Of The Dark Ft. Annie Hurdy Gurdy (click here if the video does not play)
After that Hurdy Gurdy excitement, we are treated to a short but very Middle Eastern sounding instrumental called 'Babylon'. Then it's straight into the much more metal 'Dying Light' which has choirs, orchestration and many progressive elements. Somehow the use of both guttural and clean vocals seems to suit the track perfectly. The two styles sit side by side and make one of many levels that are weaved into the number.
Riverwood – Dying Light (click here if the video does not play)
The epic tracks just keep on coming, 'Lustful Temptation' and 'Rise of the Fallen' are no exception. Squeezed in between them 'Another World' is a beautiful little track that calms things down momentarily. As we approach the end of this fine collection, there's another short track to partner 'The Shadow'. 'The Flame' completes the album's title and features Hüseyin Pulant on flute. Finally, and with an air of finality, 'Solitude' brings things to a close. It is a warm, mellow song that features acoustic guitar & violin alongside the usual instruments.
This one should be included in the album of the year contenders list. It's only January and already that list is growing. I cannot fault "Shadows and Flames" in any way, and I love the way it's structured. Those little tracks provide short breathers between their lengthy companions. I believe and hope that we have not seen the last of this band.
Track List:
The Dragonborn Comes
A Haunting Lullaby
Blood And Wine
The Shadow
Sands Of Time
Queen Of The Dark (ft. Annie Hurdy Gurdy)
Babylon
Dying Light
Lustful Temptation
Another World
Rise Of The Fallen
The Flame (ft. Hüseyin Pulant)
Solitude