RO1 – Errorist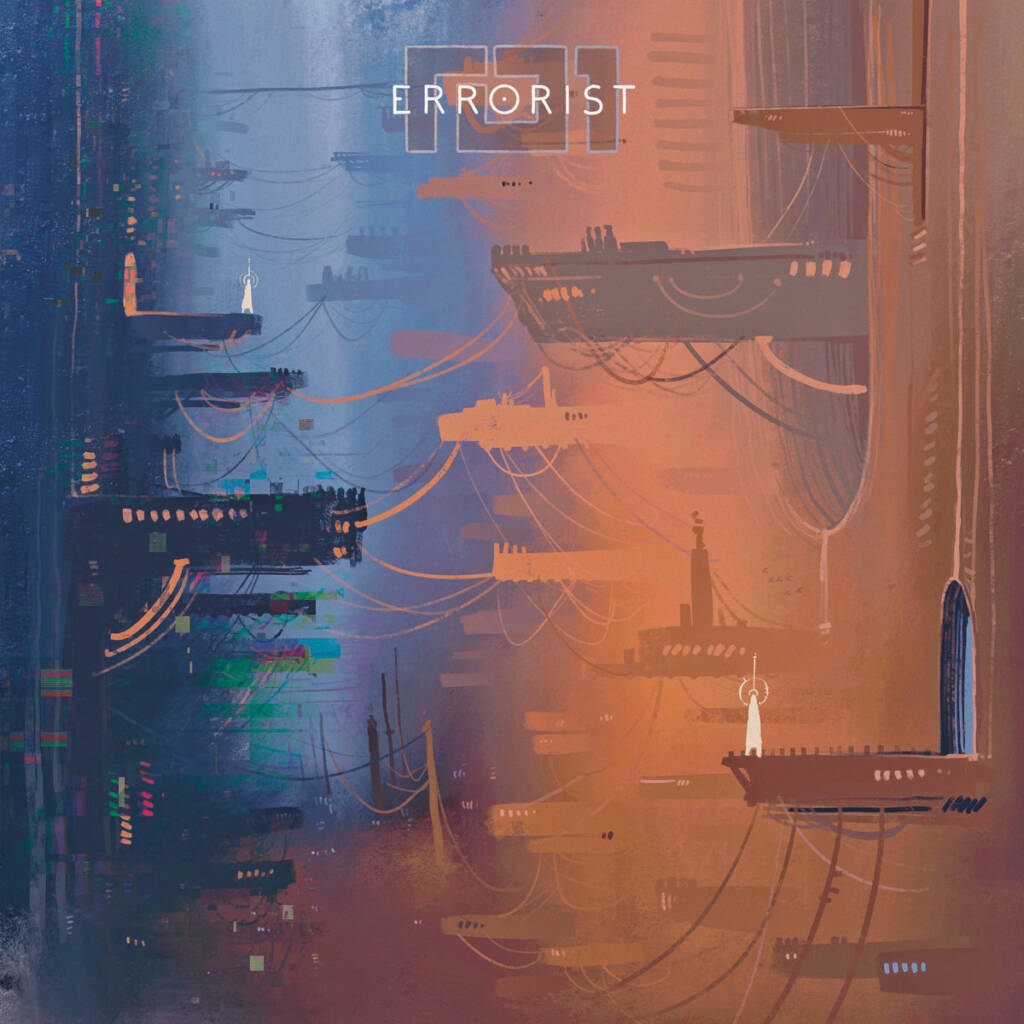 I remember the name Rohan Sharma from when I checked out his debut album "18". This guy made quite an impression on me, given that as a keyboardist, he could put together such an incredible progressive metal album with so many influences and so much diversity, especially as a debut. Now, the Australian mastermind is back with a new EP titled "Errorist" and right off the bat, the title alone is as awesome as the expectations are high, so I knew I had to dig into this one as well. With this new EP, we find a lot of the sound I remember from the debut but also a few new features coming in. Given that it's only 5 tracks, one of which is a brief interlude, and there are no more guest vocals on any songs, I can't say it's as impressive as the debut, however, it's still a very high quality release.
Looking back at the debut, I remember comparing him to Plini and Intervals, some of my favourite instrumental prog musicians, and with the opening track 'Letters', he now comes to confirm that comparison. This song kicks off in a very Plini-esque style, reminding me of the song 'Electric Sunrise', only it's as if Plini wrote it on 2 Red Bulls and steroids. It has the same sort of playful slicy djentiness to the rhythm and it kicks off with a similar delicate nature, but it grows into a much heavier piece with ridiculously fast technical parts as well as a pretty nasty breakdown and all lead melodies moved to keyboard. And that actually describes the sound on this EP quite well. It's as if Plini went much heavier and moved all the melody and solo work to keyboard. But it keeps things interesting because each song seems to have its main focus on a different musical element.
The first song is a keyboard lead-focused djent song with a lot of heavy mathy riffage but also some atmospheric dips where we get to hear some clean piano and tender electronic effects. By comparison, the second track, 'Minchier' focuses mainly on electronic effects and melodies while the drums, riffage and soloing only comes in later in the song and isn't quite as dominant. It is however still a progressive metal track, and quite a good one too. And it also has a solo of something that sounds like an accordion, though it's probably pulled from Rohan's sound effects library and played on keys.
RO1 – Brev
The third song then brings back the heavy riffs, even more so than 'Letters'. 'Fewrius' actually feels like a blend of Haken's latest records and some lead melodies like you'd expect to hear from Dream Theater. It is incredibly heavy but also creates a very cinematic atmosphere that you can't help but love. And to keep the balance of instruments more interesting, both this song and 'Letters' feature some beautiful guest guitar solos from Lucas de la Rosa, Connor Kaminski and Liam McLaughlin.
I'm noticing I'm mentioning a lot of known prog metal artists to compare Rohan to, and it's no surprise that this guy has a lot of epic influences in his sound, but I do also want to make it clear that this EP in no way feels like a ripoff of any of these artists. I would say his ability to remind me of all of them but keep his own sound is ultimately what makes this release worthwhile. It's familiarity without too much predictability, because the vibe is very much his own.
And that gets us to talk about the feels on this EP. Despite it being a heavy, technical and nerdy piece of music, the melodies evoke a lot of soul and create a mood that is very refreshing and relaxing but also energizing at once. And after all the nutty prog metal on the first 3 tracks, 'Cradle Song' and 'Brev' bring the piano forward, backed by some string samples and subtle percussive effects to chill out the soul. When it comes to building an atmosphere, he really comes into his own and shows that he has his own musical identity, one that I don't really feel inclined to compare to anyone. The technicality still comes through, but instead of being epic and heavy, now it is exactly what makes the music feel light and breezy, like a breath of fresh morning air. Since this mood settles to wrap up the EP after all the heaviness, this is what gives the tension release after all that energy, bringing the calm after the storm. Rohan Sharma was once again able to create a lot of emotion, diversity and relevance in his craft, this time without any words. So for all instrumental music nerds out there, this is a highly recommended jam!
Track List:
Letters (06:29)
Minchier (05:07)
Fewrius (05:55)
Cradle (00:49)
Brev (05:06)