Charlie Griffiths – Tiktaalika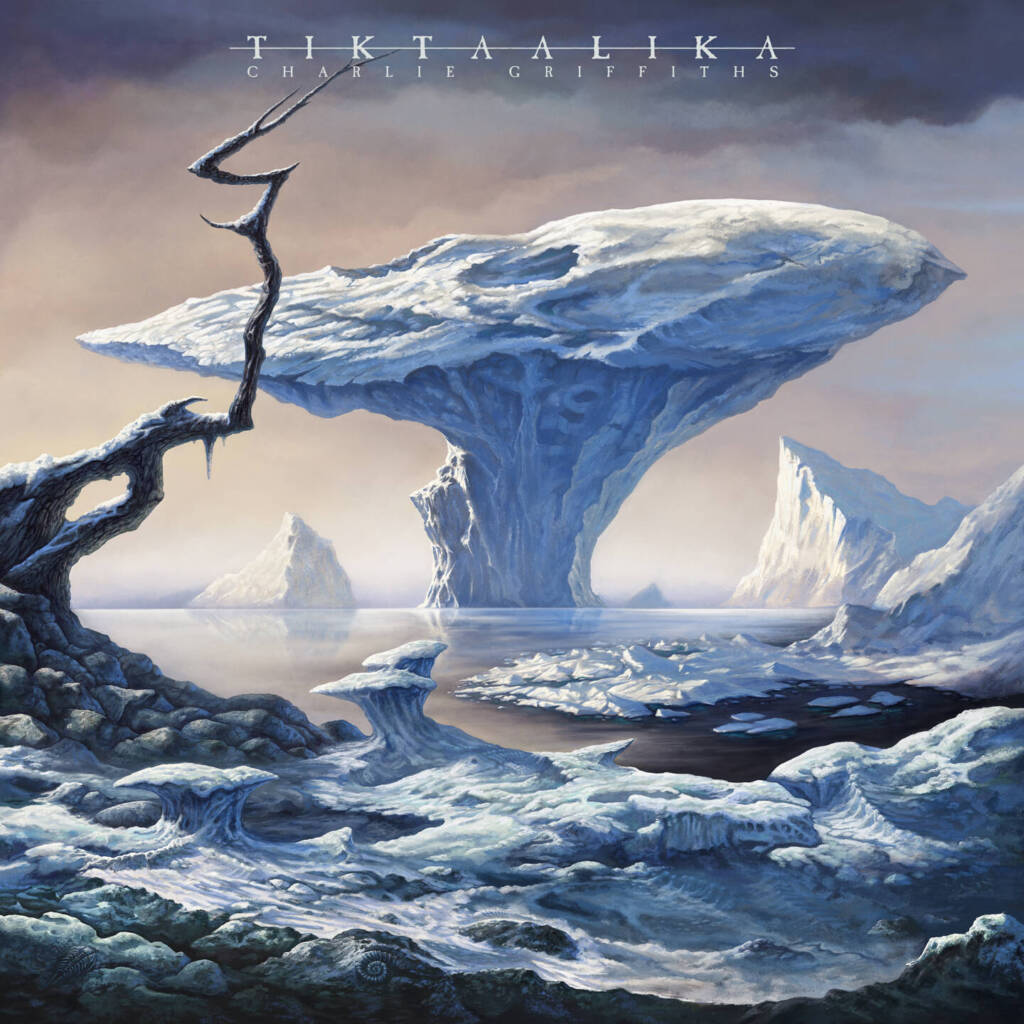 Tiktaalik is an extinct fish species that lived about 375 million years ago, during the late Devonian Period. That's how long guitarist Charlie Griffiths says his debut album has been in the making. He is of course referring to the geological time that his concept album," Tiktaalika" spans. As a lobed-finned fish, Takaalik provides a link between fish and the earliest land animals. This can be seen as a significant stage in our evolution.
Charlie, as some of you will no doubt already know, is one of the guitarists in Haken. For this solo venture he not only plays guitar, but also bass, keyboards and performs lead vocals on one track. To help out there is also an impressive list of guest musicians. On the drums, bringing a jazz fusion influence is Darby Todd (Martin Barre, Frost, Devin Townsend). Joining him on keyboards is the one and only Jordan Rudess (Dream Theater) and on saxophone, Rob Townsend (Steve Hackett). We'll get to the singers shortly.
The slow acoustic introduction of 'Prehistoric Prelude' is followed by slow heavy chords and then a thrash metal finish. Charlie's opening salvo is all over in a couple of minutes. The album in full is a respectable 52 minutes in length and Charlie is just getting warmed up.
First up from the guest vocalist list is Tommy Rogers (Between the Buried and Me). He brings his mixture of vocal styles which does much to enhance track two, 'Arctic Cemetery.'
Charlie Griffiths – Arctic Cemetery (click here if the video does not play)
For this album Charlie picked up his 6-string guitar, something that has become unusual for him. The last 10 years or so have been spent using an 8-string guitar with Haken. Textures lead singer Danïel De Jongh is next up in the gentler but still complex 'Luminous Beings.' The track gets heavier as it and the story move forward in geological time.
Charlie Griffiths – Luminous Beings (click here if the video does not play)
One of my favourite songs is 'In Alluvium' with another vocalist Vladimir Lalić (Organised Chaos). There is a powerful majestic feel to the track and some dexterous keyboard playing from Jordan Rudess. Vladimir continues his stint in 'Dead in the Water' which also features saxophone from Rob Townsend. Sharing the vocals on this one is Neil Purdy of Luna's Call.
By process of elimination 'Digging Deeper' has to be the track that Charlie makes his debut vocal appearance in. This means that perhaps he played everything on this song except the drums. Another favourite is one of only two instrumentals on the album, namely the title track 'Tiktaalika.' It's eight and half minutes of Charlie doing his thing. You no doubt will have noticed by now; he likes to have a bit of fun with the videos.
Charlie Griffiths – Tiktaalika (click here if the video does not play)
Danïel De Jongh gets another bite of the cherry in 'Crawl Walk Run'. Here he gives us some of his guttural vocals and as a result it is one of the heavier tracks on the album. Then to round things off Tommy Rogers is up again in the blistering 'Under Polaris'. Charlie has a final shredding flourish, and Tommy concludes this story with a four-line lyric repeated three times. This he does twice with clean vocals before gradually switching to gutturals for the final line. Charlie finishes it all off with the same mellow passage that started the album.
I suppose I shouldn't have expected anything less than excellence from a member of Haken. It's hard to fault this album in any way. The song writing, lyrical content, concept and musical execution are all flawless. Added to that, some top-class guests add plenty of diversity. Whether any of this material makes it onto the live scene remains to be seen, we can only hope. Failing that, another project from Charlie would be very welcome.
Track List:
Prehistoric Prelude
Arctic Cemetery
Luminous Beings
In Alluvium
Dead in the Water
Digging Deeper
Tiktaalika
Crawl Walk Run
Under Polaris