Rodrigo San Martin – Arcana (Act 1)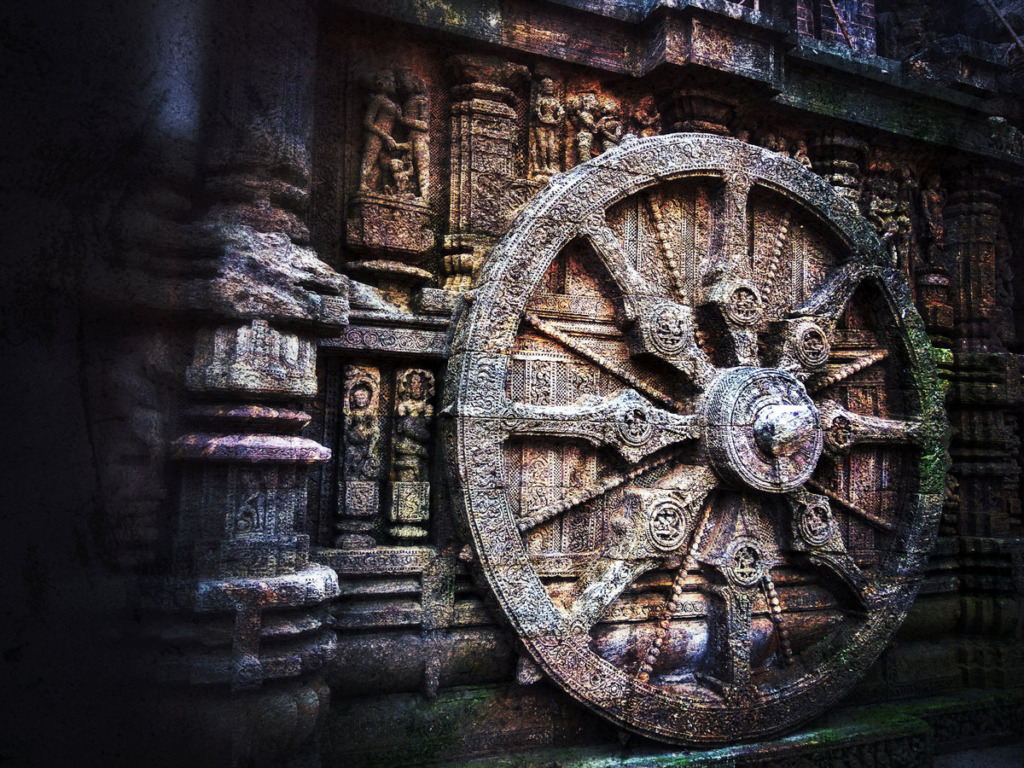 Rodrigo San Martin is an Argentinian composer and multi-instrumentalist I have come across recently, who seems to have his fingers in a very wide range of musical styles, instruments and cultures. His latest album, "Arcana (Act1)" is a 60+ minute journey through so many different sounds, moods, scenes and impressions that it feels like a journey across the globe, and the formation of musicians putting it all together is also quite massive.
This album is advertised as an 8D audio experience that should be enjoyed with headphones, and having gone through its entirety more than once, I can totally understand why. A lot of the music's charm and authenticity comes from its ability to disconnect you from reality and drag you into its own world and imagery, and the headphones experience is crucial in this. There is such a refined and detailed approach to the sonic dynamics, with all sorts of panning effect, sound design, various elements moving in and out of focus that it fully surrounds you. I assume that is also what the 8D audio refers to. It's a truly immersive, unique and surreal experience. On to the music.
The opening track 'Ouroboros (Prelude)' gives you a good dose of just about everything you're gonna encounter in this album. It's a 22-minute composition and it shows elements of prog rock, classical music and various forms of world music, moving from more organic, natural textures to more hi-fi modern sounds and back again. Then, each of the coming tracks seems to take a certain influence as its central theme.
click here if the video doesn't play
On the prog front, we are presented with an immersive sound, both striking and atmospheric. None of the instruments seems to flash out at any point, despite consistent impressive passages. The guitar riffs have a slightly fuzzy sound, not very penetrating but rather more melodic and textured. The bass has a lot of presence, often coming through stronger than the guitars but also being maintained in a slightly softened manner, and the same could be argued about the drums. The drum parts are very complex, fast, progressive and technically challenging showing a lot of energy in playing. I would say the band performance is quite intense but it is contained in the mix so that it still feels strongly atmospheric. This allows the sound to be both engaging and relaxing, making it work both for an active audition and for background mood-setting music.
When it comes to classical influences, it really goes all the way. The Mbabane Philharmonic Orchestra plays a huge part in the cinematic effect of the music. The sound is often very similar to actual classical music and there are many moments when the orchestra really takes hold in full, with everything else going silent, and you're listening to actual symphonic music. There's even a prog-rock interpretation of Vivaldi's 'The Storm' where both orchestra and band really show off their talent, giving a refreshed face to the classic.
Further influences take a trip around the world, giving us various folk and acoustic sounds on string instruments, wind instruments and various forms of percussion. The second track, 'The Eternal Fire (Ritual)' has a strong tribal vibe with fast percussion and lots of sound effects to paint a scene, voices in the background, chanting but also some electronic effects that weirdly seem to fit right in. 'Mother (Takeda Lullaby)' is a Japanese folk ballad (in Japanese) with delicate acoustic sounds and ethereal female vocals. 'Lindisfarne (Ramund)' is an epic folk cinematic track in Norwegian with a stronger orchestra component. And 'The Minstrel (Burn the Witch)' has a slightly medieval maiden vibe. Every song takes you somewhere else and does it in a different way. And each has a few main themes that are very memorable, my favourite being the one in 'Sinfonía Arcana', an instrumental prog symphonic track. Through all these songs, focused on a different vibe and imagery, the prog sounds, guitar riffs and leads and technical drum passages keep finding their way in and creating some really cool contrasting blends.
There's a lot of personnel here, making this album sound like a prog infused soundtrack rather than a regular album. Rodrigo himself played everything from guitar, bass and keyboard to things like flute and recorder. Then we have quite a number of vocalists and various instrumentalists on violins, sax, trumpet and many instruments I didn't even know existed. Overall, it's a unique and impressive creation, hard to place in any genre but mainly relying on prog rock, classical music, world folk music and soundtrack.
Track List:
Ouroboros (Prelude) (21:55)
The Eternal Fire (Ritual) (05:35)
Hurrian Hymn to Nikkal (04:56)
Mother (Takeda Lullaby) (06:23)
Lindisfarne (Ramund) (06:12)
The Minstrel (Burn the Witch) (07:11)
L'estate (Storm) (02:51)
Gobi (05:05)
Sinfonia Arcana (07:51)