Anthea – Tales Untold
Los Angeles, California has had its fair share of successful bands over the years. Anthea are another LA outfit hoping to join their ranks. August 2022 sees the release of their second album "Tales Untold." Their influences are bands like Nightwish and Kamelot along with composers such as John Williams, and Danny Elfman. With this they have created a theatrical progressive/power sound with thrash elements and a cinematic edge. Fans of symphonic metal should find this very agreeable.
The band formed in 2015 when a group of musical friends got together. Their first break came when they played their first live gig at the Whiskey a Go-Go in Hollywood, CA. The original bass player left soon after and his replacement was sought. Among those who responded was Eric "EJ" Guerrero who stood out and thus the current incarnation of Anthea was born.
The symphonic elements are apparent straight away in the opening, title track 'Tales Untold'. Diego Valadez and Juan Pina deliver vocals both clean and harsh, respectively. The song reflects on the fact that art inspires new generations in all fields. So, for instance, new music would not exist if it were not for that which it was influenced by. Is this an admission that their own music is not very original? Then again not much is these days, or perhaps never has been.
Anthea – Tales Untold (click here if the video does not play)
Most of the tracks have a tale to tell, so of the "Tales Untold" some at least are being told here. The perils of alcohol and/or drug abuse are the subject of 'Ascendence' in a punchy, slightly angry number. Following this comes a sense of calm with 'Song for Winter.' They wanted to capture the feeling of sitting comfortably with a warm drink, gazing out at a winter scene. There is a hint of Nightwish in this one.
'The Deceiver' has more of a thrash metal feel to it and then there is another change in style with 'Sapiens.' Intricate drumming introduces this powerful track that concerns human evolution. In a more sombre and reflective mood 'Memoriam' regards the loss of loved ones and the fact that they live on through our memories. Something most of us can relate to I think.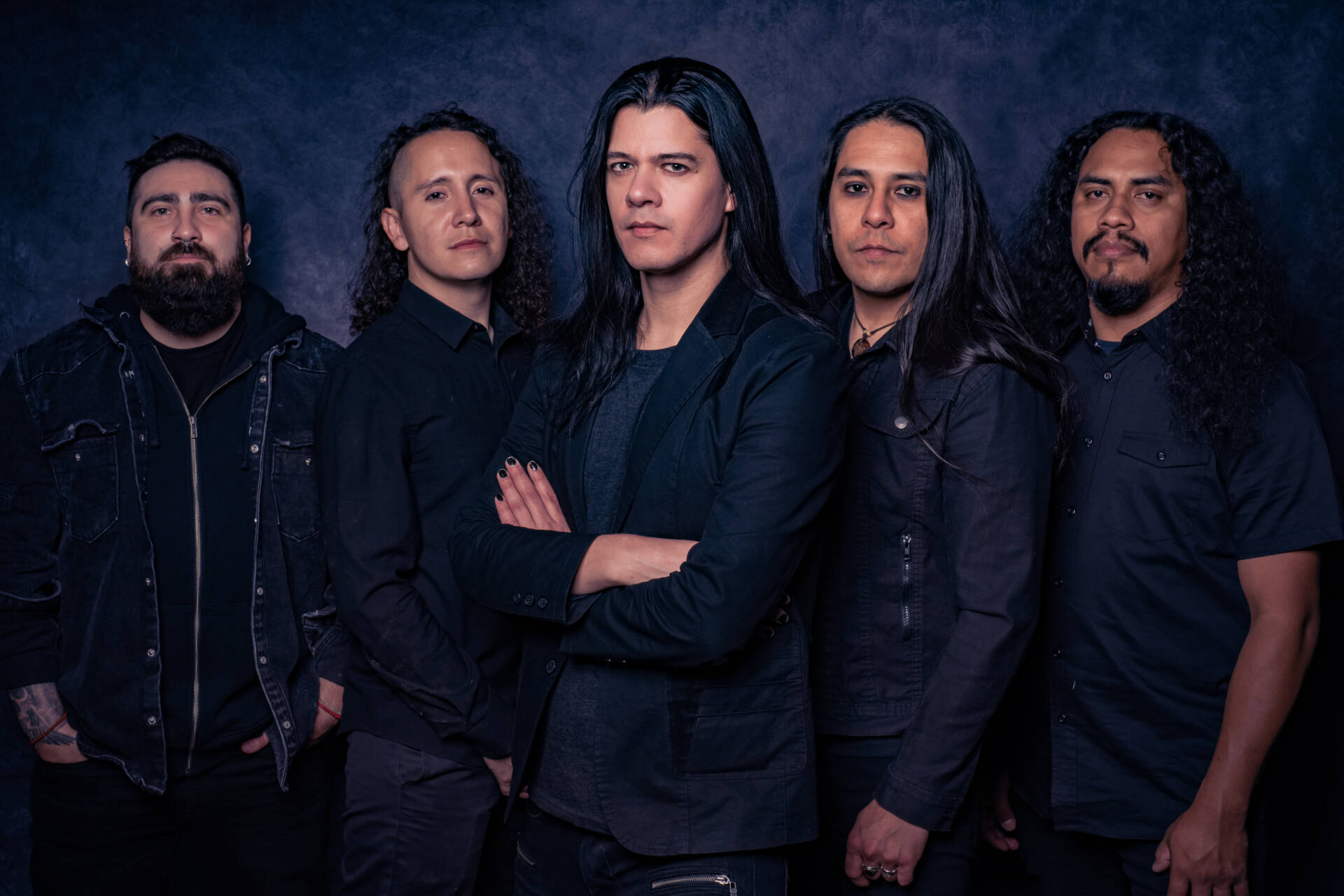 It's back to heavier driving riffs and soaring vocals for 'Looking Glass'. Diego claims he pictured Galileo looking through his telescope, trying to understand our universe when he first heard it. I don't get that I'm afraid, but I'll have a glass of whatever he was drinking at the time.
Sticking to the heavier side, 'Empyrean' is about overcoming the obstacles in your path and making your dreams come true. This is something the band say they can relate to, having grown up in the backyards of East LA.
Anthea – Empyrean (click here if the video does not play)
Going for the finish line the pace and intensity are kept up in 'Sunder Heart', a song about romantic break ups. Then in the way that a runner sensing they have the win in the bag, eases up slightly, they finish with a cover. It's 'In Time' by Robbi Robb made famous by the film Bill and Ted's Excellent Adventure. Anthea's version is considerably heavier of course although it starts deceptively mellow.
There is nothing particularly ground-breaking about this album, but it is a notable example of the genre. What we do have here is a talented set of musicians with plenty of great ideas. That should stand them in good stead for the future.
Tracklist:
Tales Untold
Ascendence
Song for Winter
The Deceiver
Sapiens
Memoriam
Looking Glass
Empyrean
Sunder Heart
In Time