The Stranger – Kaleidoscope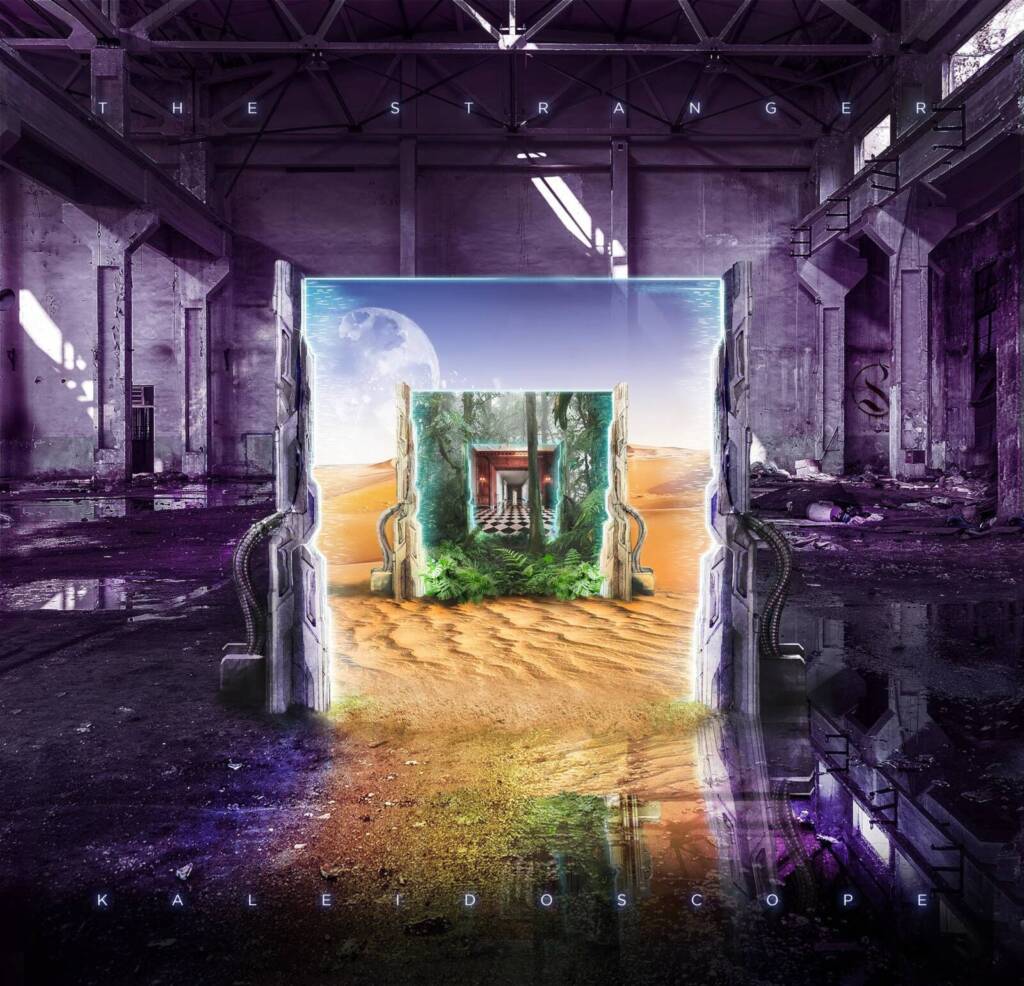 Australia is another country producing an ever-growing list of great bands. Now, the land down under has unleashed another metal band into the world. This time they're from Brisbane and go by the name of The Stranger. Their second album "Kaleidoscope" is an eclectic mix of progressive metal, djent & funk. Over its forty-eight minutes and nine tracks they express their fears and hopes regarding various issues. These include such things as growing social isolation, climate change and political rhetoric.
The album starts off gently with a beautifully haunting intro to 'Eleventh Hour'. The drone of a didgeridoo and the sweet sound of an ethereal choir briefly transport you to some ancient place. This is then overlaid with crunching power chords, ushering the whole band to kick in. Already the signs are looking hopeful, and every little change and embellishment reinforces that.
The Stranger – Eleventh Hour (click here if the video does not play)
The band formed in 2013 and self-released their debut album in 2017. This stood them in good stead when the Wacken battle of the bands came to Australia. Fortunes changed from this point starting with the guys entering and winning their local Brisbane heat. A place in the Australian final beckoned, but in a twist of fate changed things completely. Firstly, the event was postponed to February 2021 because of the pandemic. Then in January 2021 the band signed deals with record label Wild Thing Records and retail company Octane Records.
Unfortunately, this meant that they could no longer take part in the final stage of the competition. Only unsigned bands are eligible, so as one door opened another one shut. I guess as a record deal is every band's goal, they sort of jumped the queue. Incidentally the Wacken Australian final like many events, has now been postponed to 2022.
'The Gemini' begins with a short 80's style poppy keyboard intro. This is soon taken over by a more modern progressive metal sound. It's heavy in places but melodic throughout with a professional sound.
The Stranger – The Gemini (click here if the video does not play)
It soon becomes clear that the professionalism is apparent all through the album. The songwriting, compositions, performances, recording, mixing, and production are all spot on. As a bit of a relaxing timeout, the halfway track is a short instrumental called 'Coming Home'. Kalen Austin and Andrew Taylor perform this piece beautifully on acoustic and electric guitars.
'The Devil You Don't' is one of the more ferocious numbers, with some harsher vocals. It starts with an ominous sounding intro. Thunderclaps, rainfall and sirens overlaid with a short mournful guitar break give way to a lively outburst. This is followed by a mellower passage, before ploughing on through alternating gutturals and cleans from front man Tom Frayne.
The title track is the last one in this chapter of the band's career. 'Kaleidoscope' starts with the sound of waves lapping at a shoreline. Acoustic guitar adds to this ambience, inviting the rest of the band in. When they have all joined, the track slowly increases in volume and intensity.
The Stranger – Kaleidoscope (click here if the video does not play)
In these strange times of lockdowns and travel restrictions, Australia may as well be on another planet. However, despite all, we live in hope. What I really hope for, is to get the chance to see these guys live sometime. I also hope that they are planning their next album. They have bags of potential and I can't wait to see what else they have in their locker.
Kaleidoscope' is available to order in both digital and physical (via Wild Thing Records) https://lnk.to/strangerscope
Track List:
Eleventh Hour 05:34
The Gemini 04:53
Jungles 05:59
Jester 06:41
Coming Home 01:58
Siren 05:22
Creatures In The Canopy 04:49
The Devil You Don't 06:18
Kaleidoscope 06:39