Steve Rothery Band Weekend, Warsaw 29-30 September 2023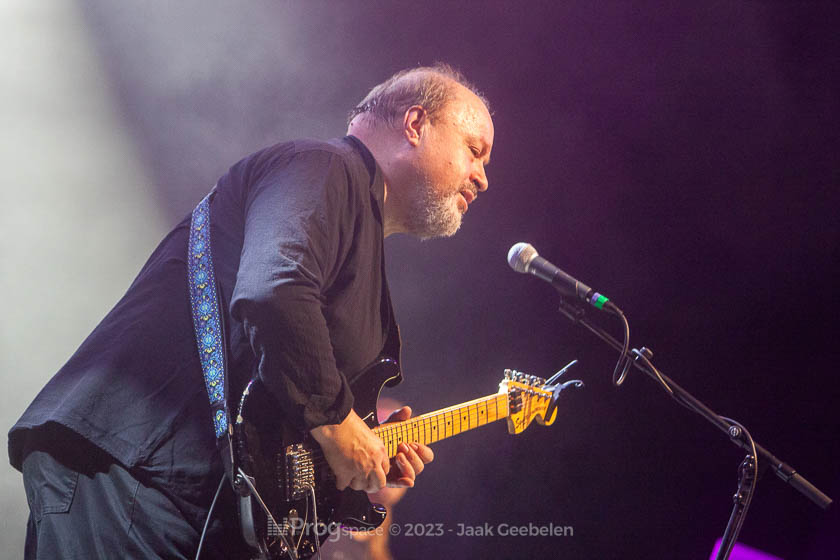 Marillion guitarist and founder Steve Rothery brought his solo band to Warsaw's iconic rock temple Klub Progresja for a very special two-day event. Featuring songs from his critically acclaimed solo album "The Ghosts of Pripyat", followed by a selection of early Marillion songs including songs from the "Fugazi" and "Script" albums and on subsequent evenings, full performances of the albums "Misplaced Childhood" and "Clutching at Straws". For the large audience that attended (we estimate around 800 people each evening), it was two evenings to remember and a celebration of 40 years of Marillion's music. The Polish neo-prog band Collage was their special guest during both evenings. Collage has always had a very good relationship with Steve Rothery. It was not the first time that they performed together with the SRB and Marillion. On their latest album "Over and Out", Steve Rothery played an impressive guitar solo during the song Man in the Middle.  They performed this song together as the final song of their setlist.
This two-day event was organized by Rock-Serwis, the most important promoter of (prog) rock in Poland. Thanks to Piotr Kosiński for providing the photo accreditation.