Italian Krautrockers Oslo Tapes return with new single Deja Neu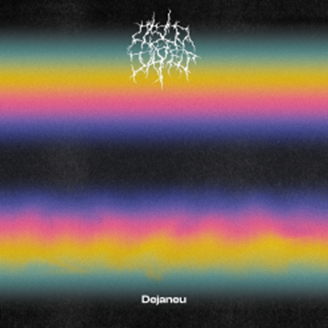 Italian krautrock collective Oslo Tapes just released 'Deja Neu' in digital format, a single that precedes their eagerly awaited fourth album "Staring at the Sun Before Goin' Blind", scheduled for December 1, 2023.
Following the success of their third album "ØR", released in 2021 by the prestigious Pelagic Records, "Staring at the Sun Before Goin' Blind" is imbued with emotional radiation that fuels disorientation and restlessness, moods perfectly represented by the single 'Deja Neu'. Indeed, it is a track that falls between cinematic and ritual music, built upon ethno-kraut motifs embedded in hypnotic rhythmic figures, in a crescendo of psychedelic ornaments and intensity.
The single is accompanied by a haunting music video conceived by visual artists Nicola Antonelli and Marco Di Battista, respectively in the roles of performer and film director: immersed in a Soviet greenery, the man is a constant and unnatural reconstruction of nature and himself. A dark syncretic ritual between Nordic magic and control of nature through technology envelops the sinister representation.
'Deja Neu', like the entire album, was produced by Amaury Cambuzat, a historical member of faUSt, and Ulan Bator, co-author of the songs and arrangements alongside Oslo Tapes mainman Marco Campitelli.
Check out the brand new video right here:
Oslo Tapes – Deja Neu
Produced, mixed, and mastered by Amaury Cambuzat
Recorded by Marco Campitelli (Marigold's Flower Studio) and Amaury Cambuzat (Let Go Ego Sound Studio) Written by Marco Campitelli and Amaury Cambuzat
Performed by Oslo Tapes
Video | Marco Di Battista
Performer | Nicola Antonelli
Photos | Silvia Verna
Artwork | Druckwelle Design