Mantric – False Negative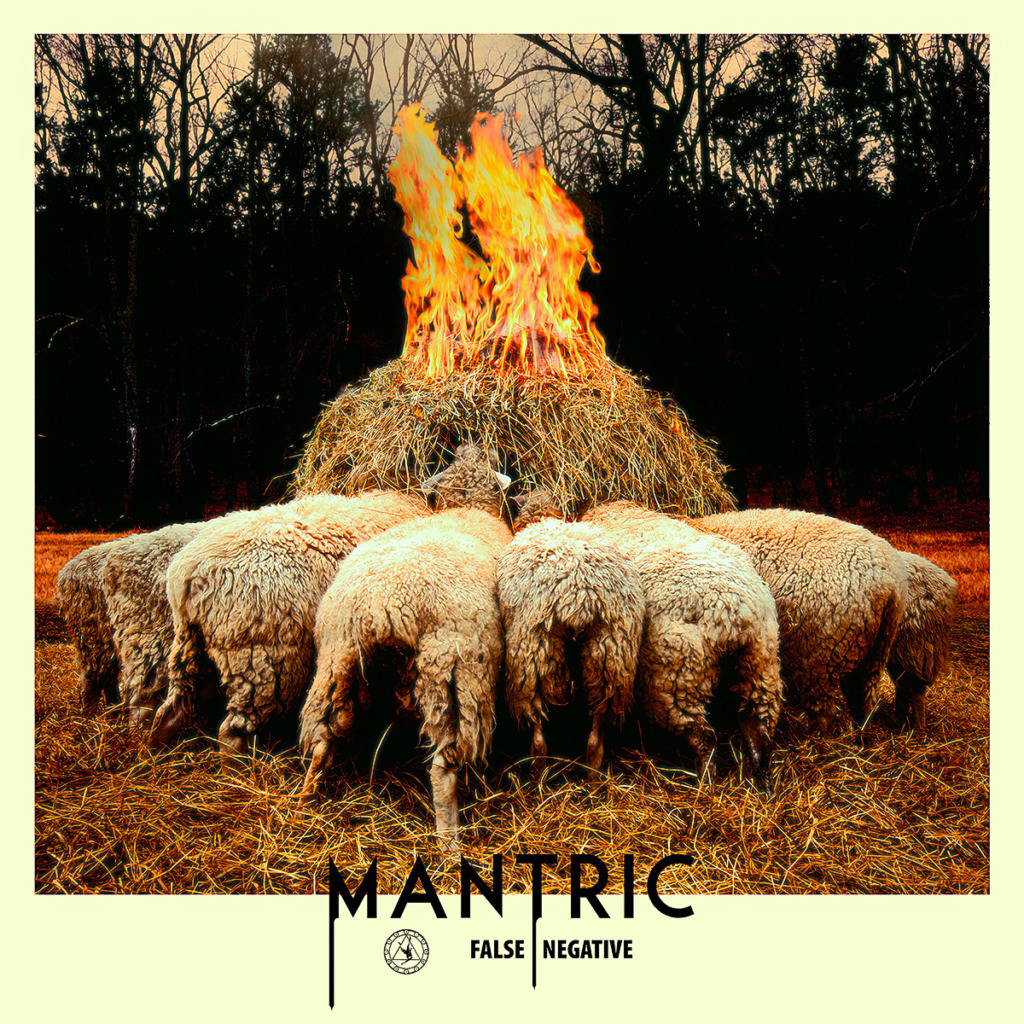 So, five years after their sophomore album "Sin", Norwegian Mantric are back with their third album. The band, which rose out of the ashes of the then hibernating Extol back in 2007, took the melodic energy and power of the, at that point, latest Extol album "The Blueprint Dives" and funnelled it into their own band Mantric, which seemed to take the bright light of that album, and focus it through the lens of the remaining members, releasing their debut album "The Decent" in 2010.
The album starts out strongly, perhaps too strongly, as the expectations are set very high with the opener. It's easy to see why 'Polyanna' was picked as the first single from the album, as it's an energetic blast of a track, that pulls you in with its catchy melodies and flowing vocal-lines. An impressive opener for the album, and an earworm that is hard to shift. If you know Danish band Vola, you'll be familiar with the kind of charming, pop-infused prog I'm trying to describe here.
For someone well acquainted with the tropes of black and death metal, its DNA is quite apparent in the musical output of Mantric. Not surprising knowing that the musicians here – bassist John Robert Mjæland, guitarist Ole Halvar Sveen and guitarist/percussionist Tor Glidje – also is the full line-up of black-metal band Lengsel.
Still, I have to stress that anyone with less of a stomach for the brutal would do well to listen to the band, as I suspect those influences are not overwhelmingly obvious in Mantric's sound to someone less familiar with the genres. Also, there are so many other styles enriching the sound of the band. Just listen to the almost Beatles'esque 'Norwegian Dastard' where the band shows itself from a completely different side, a slow, groovy track that rather brings to mind Yacht/Surfer Rock or the smoother sides of King's X, rather than any form of extreme metal. Another example is the track 'Dawn', A slow burner that grows in emotional intensity, and feels like something that could very well be found on an alternative rock or grunge album, rather than labelled as progressive metal. Personally I think this is one of the strengths of the band, that they refuse to be pigeonholed, but rather draw from a wide variety of influences, also outside of the realm of metal.
Mantric – Polyanna (click here if the video does not play)
If I am to nitpick, I'll have to say that there sadly are also tracks interspersed across "False Negative" that just feel like they never really get off the ground. Certain sections and riffs that feel more like entry points, or ideas that never fully blossom, but rather seem to just repeat themselves, and then the song is over without really making much of an impact. The shorter 'Itching Soul' is one of the examples of this, and I have to ask myself if the strongest sections of the song would have worked better as an ingredient in a longer, more diverse track, rather than stretching them out into a number of their own.
But that is not to say that there isn't innovative songwriting here, or that "False Negative" lacks power or emotional intensity. We are occasionally confronted with a deluge of riffing, topped by the anguished screaming vocals that have become a sort of trademark for many of the Extol related projects, and seems to herald back to their common love of US tech-thrashers Believer. The fact that vocal duties are handled interchangeably by all three band members also adds a unique ingredient into the mix and gives the listener a nice selection of vocal styles to enjoy.
When Mantric are at their best, such as on the late album track 'Darling Demon' they are a powerhouse, combining progressive, electronic and extreme music into a dynamic and brilliant display of prog-metal. An ominous opening, suddenly bursting forth aggressively before treating us to several distinctive sections with an almost trip-hop feel in the background. Perhaps my favourite track on the album.
If you crave varied and modern, yet accessible and melodic progressive music, look no further.
Tracklist:
Polyana

Itching Soul

Queen Fatigue

Norwegian Dastard

Blame the Beggar

Dawn

The Towering Mountain

Everyday Is Independence Day

Darling Demo

Starmonger