Toehider – GOOD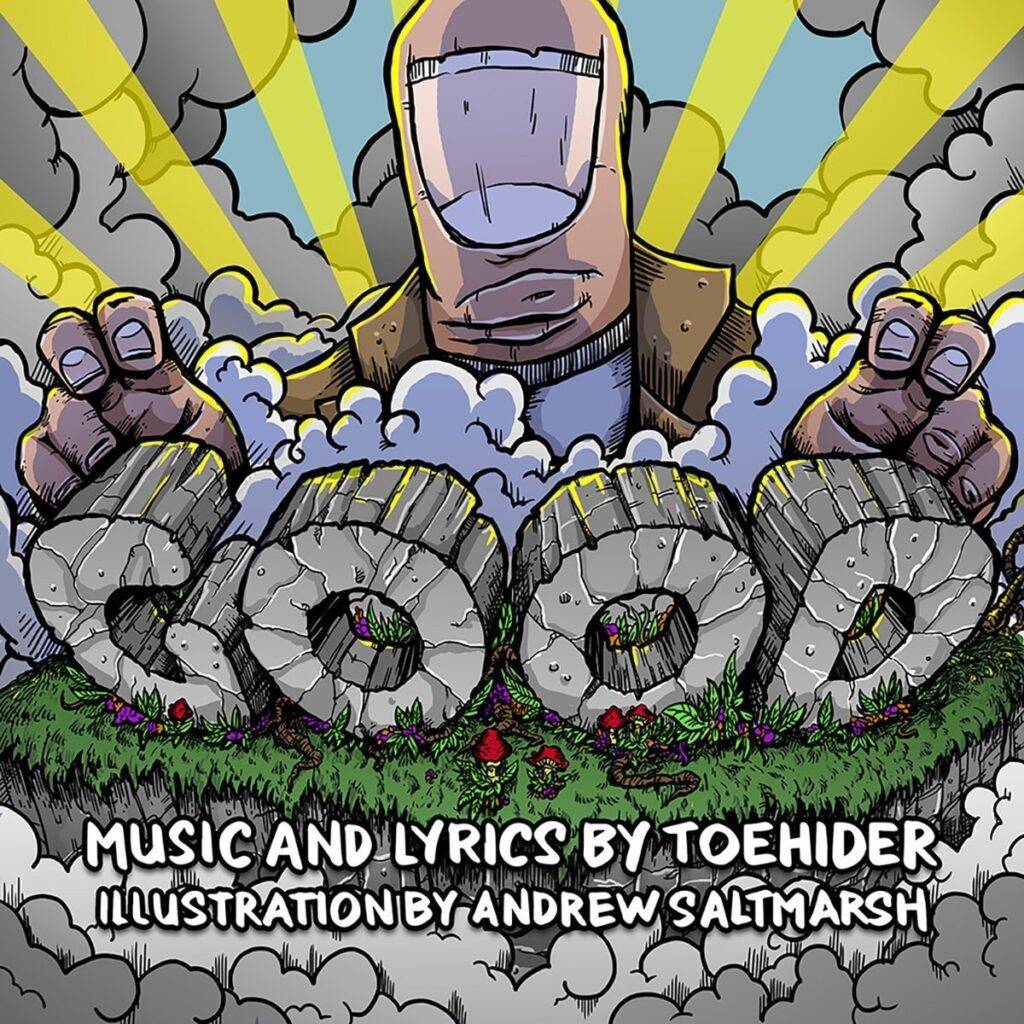 So Michael 'Toehider' Mills is back with "GOOD", his third release since the debut album "To Hide Her" back in 2011. That does, incidentally, not mean that the man has been procrastinating, as he has also managed to release no less than fourteen EP's, and a smattering of singles, during his career. Many might know Mills from his tenure with Arjen Lucassen's Ayreon, where his vocal prowess was featured on "The Theory of Everything" as well as this years "The Source". He was also a part of the cast of the stage performances of The Theater Equation back in 2015, as well as the recent Ayreon Universe performances.
On "GOOD" Mills is joined by a new incarnation of the band. This time featuring Nick Delaney on bass, and Thom Mann on drums, which functions as his Australian live band. From what I've been able to figure out however, they only play on one track of the album. But more importantly, the album features the amazing art by Mills's long-time partner in crime Andrew 'Salty' Saltmarsh. The cover and booklet features Saltmarsh's artwork all the way through, and it's not hard to see how influential he is on the weird and wacky world that is the Toehider universe.
The album opens with the title track 'Good', a short acoustic prelude, that in a great way summarizes the ethos of the album. At first listen, a melodic, catchy intro, with slightly silly lyrics, delivered with the trademarked Toehider twinkle in the eye. After more reflection the lyrics, of course, have a deeper meaning. Often philosophical in an absurdist, ironic kind of way. And at other times harshly introspective. Anyone that dismisses Mills music as purely comedic, and 'novelty', haven't spent enough time listening to what the man sings about. Following the short opener is the energetic '[funnythings]'. A firecracker of a track that features what Mills has, in part, become known for. Layered, choral, and at times blistering fast vocal lines. And the lyrics; just a little story in itself about what might happen when you go to a garage sale for someone that has passed away. Weird? Well, I can only urge you to experience it for yourself.
'This Conversation is Over' is up next. The track was selected as the first single from the album, and it's easy to understand why. Opening with a haunting vocal melody that runs into a sombre beautiful guitar solo, before the entire band kicks in and brings the track to its ecstatic, Queen-like orchestral climax. Add to that some of the most soul-searching lyrics I've ever had the experience to read, and you have what is perhaps my favorite track of the entire album. Next up is the peppy and fast 'Millions of Musketeers'. The track dips more into the metal side of the band, carried by impressive vocal runs, flashing drums and guitars. Perhaps not my most prized Toehider track to date, but the energy and variety it brings to the album is very much appreciated.
Clocking in at eight minutes, 'How Do Ghosts Work', is the longest feature of the album. A whimsical and amusing look at the physics of apparitions. Still, under the surface lurks an ironic and philosophical nod at the way we choose to relate to things we do not fully understand. Musically the track feels very coherent. Another song featuring the more metal-influenced side of Toehider, fronted by a chugging riff and pushed onward by technical drum-work. Sections of the track also feel very 'classic prog-metal' in all it's virtuosity, and it's great to hear Mills explore that side of his music more. 'Dan vs Egg' must be one of the more perplexing Toehider tracks to date, a peculiar set of lyrics coupled with a melancholic, but quite addictive, acoustic melody, serves to create a pretty interesting track. I can't help think that there is some joke I'm not getting (perhaps related to the Dan vs. animated series)?
You know how I said earlier in this review that 'This Conversation is Over' probably was my favorite track of the album? Well, I take it back, and there is nothing you can do about it. You see, 'I've Been So Happy Living Down Here in The Water' is just a masterpiece that I can't stop listening to. The winding intricate guitar-lines interweaves with a funky beat that just settles itself in your spine. A lesson in making the complex sound easy. This is definitely my favorite track of the album, no take-backs! 'It's So Fikkis!' rounds out the album, a vigorous mix of South American samba rhythms and prog-metal riffs that just makes you want to move. Topped by the unrelenting wild vocal antics of Mills, I can vividly imagine this track becoming a future live favorite. A positive, perfect ending to the album as a whole.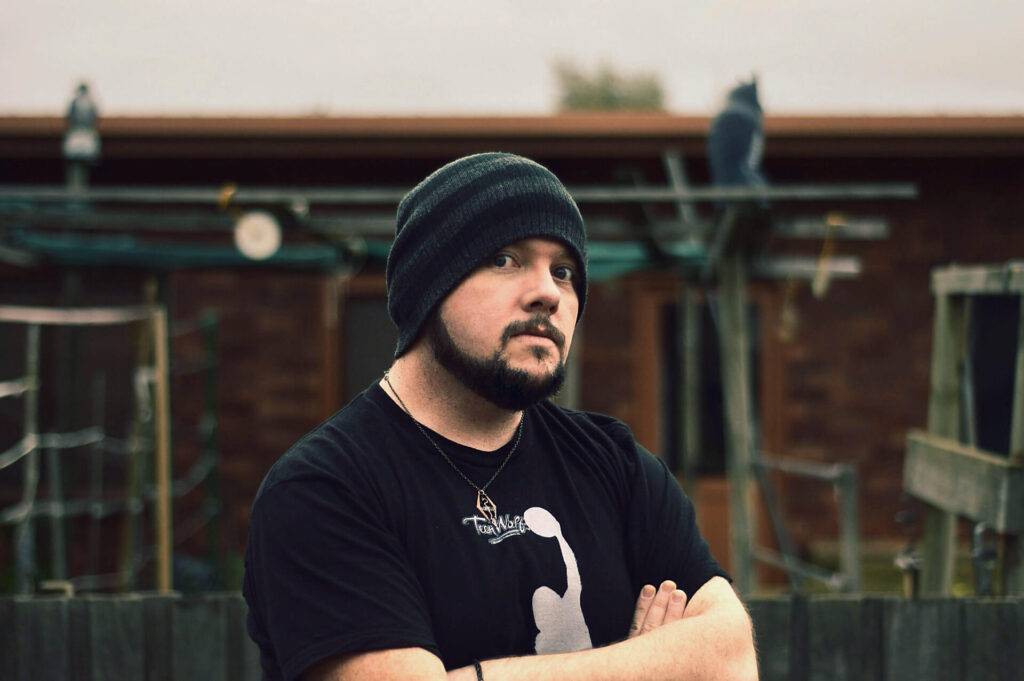 All in all, "GOOD" is an explosion of an album, showing the full potential of Mills as a songwriter and performer. If I were to put up any criticisms at all, it would have to be that I miss an extended prog epic like 'Meet the Sloth" or a disco infused earworm like 'What Ever Makes You Feel Superior'. But wanting more is not really criticism is it? So, should you get "GOOD"? Well, if you want something interesting, different, funny -yet thought-provoking and you appreciate a breath of fresh air? I say: go for it!
Track list:
1. Good
2. [funnythings]
3. This Conversation is Over
4. Millions of Musketeers
5. How Do Ghosts Work
6. Dan Vs Egg
7.  I've Been so Happy Living Down Here in the Water
8. It's so Fikkis