Voyager – Ghost Mile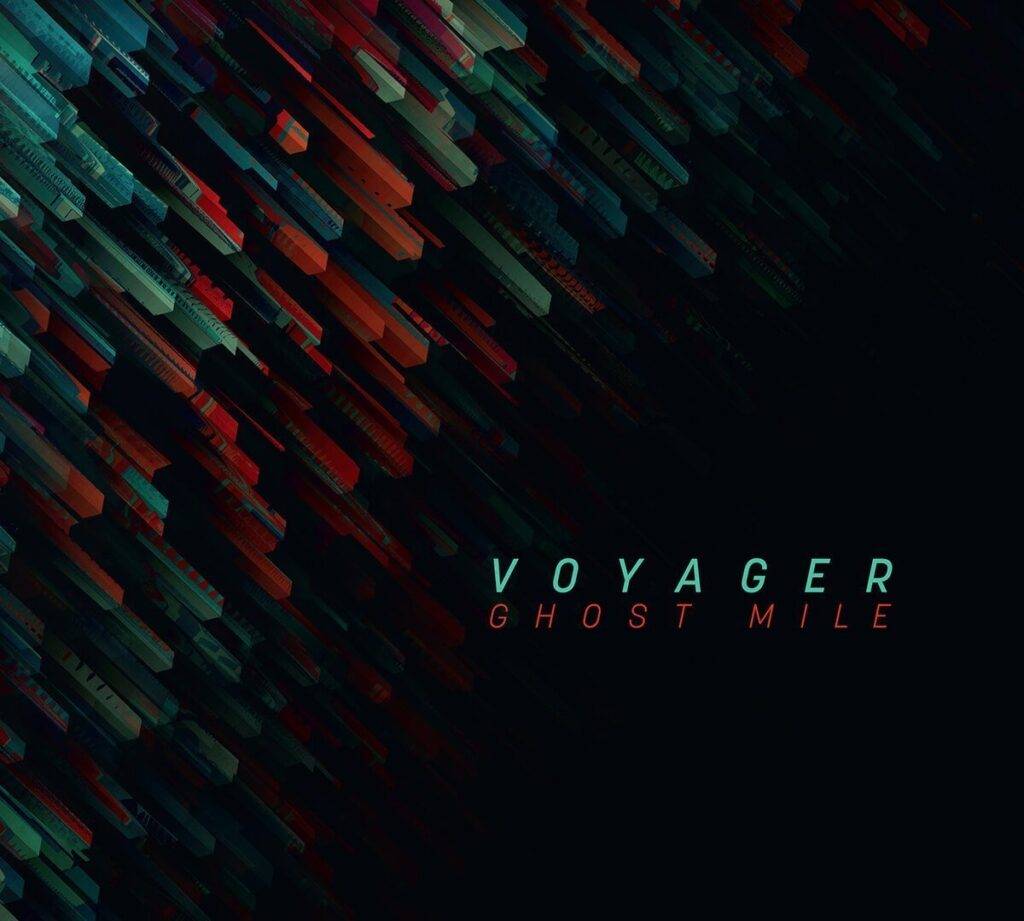 Lately we've seen so many bands change musical direction following their creative heart's desires (and some just following current trends), but there is one band that has followed it's creativity to the core since it's first release and has not moved away from its -now- established style and at the same time kept standing out of the crowd of melodic prog metal bands, not caring for conventionalisms. This band is the Australian proggers Voyager.
After many changes in the band over the years, they seem to have reached a stable formation, I would say, the ideal mix, as their unique strong personalities can be spotted all throughout their latest albums, more than ever on this piece of musical art called "Ghost Mile". As Simone (Dow) and Scott (Kay), guitars, told us in an interview we'll be publishing shortly, this album is a reflection of the strong family-like ties the band has, during the writing process "one came with one idea and we're all like 'yeh that's perfect!' it was all very collaborative".
And this album shows it very well. "Ghost Mile" is a strong, compact and round album from the first note to the last. Voyager have reached their musical maturity and a defining style that makes Voyager unique. Simone comments "I know it's cliche to say "this is the best music we've ever written", but we honestly feel that way about this album, we've hit our stride with our sound. It felt very natural".
The 45  minute album starts with a tune you might have already heard, 'Ascension', released first as a perk of their very successful crowdfunding campaign (which reached its goal in under a week!) to help the release of this jewel of an album. 'Ascension' is the second single, it starts with a slow melody with delayed guitars, announcing something big is coming. The song begins on a soft note, but don't be deceived, Voyager soon unleashes their power. Perfect choice as album opener. This song is a good aperitif for what's coming!
Next comes what it is the album's first single, published actually more than a year ago (January 2016)! Shortly after, the band went on an European tour with Earthside (US) and Leprous (Norway). They played 'Misery is only company' on this tour, and many fans were already singing along the entire song. I wonder if there's anyone who doesn't feel compelled to move the head or any other body part after this song starts. The catchy rhythm is impossible to resist. To give way to one of those very catchy vocal melodies only Danny Estrin (vocals & keys) can take to a higher level, of course aided by Alex Canion (bass) on backing vocals.
'Lifeline' adds a new layer on the Voyager catalog, the use of the Pinkfloydian delays adds so much texture. But it doesn't remain as a merely Floyd wannabe, but instead morphs towards the clear Voyager sound we're used to: different layers of rhythms, managed superbly by Ashley Doodkorte (drums), Alex on bass and the shredding of Simone and Scott's guitars, while the melodies from Danny's velvety vocals along with the atmospheric synths, make this song a perfect example of what Voyager's sound is. This song is one of the very few that has a guitar solo, another feature that makes this album distinctive.
Next song was a surprise for me. 'The Fragile Serene' is still Voyager from second 1 to last, but it has something that makes it unique and one of my favorite tunes in this album. Its chorus remains like an earworm digging into my brain. The sweet angelic backing vocals on the chorus and the main vocals on the middle of the song by none other than Alex are out of this world, to the point that the first time I heard this song I thought they had a guest singer! This whole part of the song reminds me strongly to Anathema, with Alex's vocals akin to Cavanagh's. I knew Alex has a great voice, and I'm so glad he has the opportunity now to have a more prominent role alongside Danny. Alex's high range vocals and those growls – I just want to hear more from him in the future!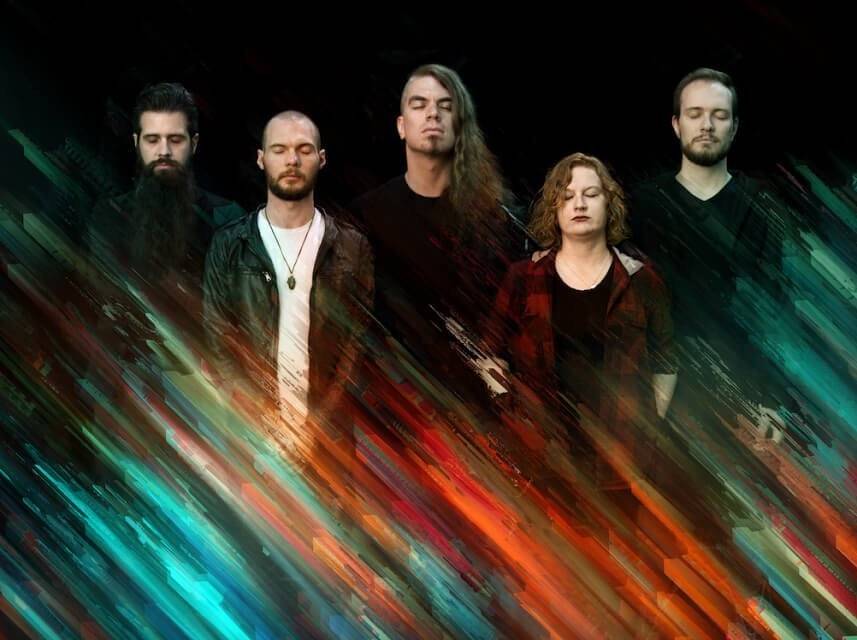 The very short and piano based 'To the Riverside', acts like a half-time pause, an intro in preparation to what's to come. 'Ghost Mile', in short, is everything Voyager is. That's why, I think, it gave its name to the album. It is in my opinion the best of this collection of songs, and has about every single element you can find in Voyager's musical journey. A solid rhythmic base, compact guitar shredding, and an impressive show of Danny's vocal abilities! Spacial synths effects, reminding us all of that 80's/90's pop influence the Australians proudly show off, to then give way to a very solid and powerful, clearly Leprous influenced, extreme metal part that takes Voyager (and Ashley's legs) to another, very high, level! What a blast!
But it doesn't end there. Without letting you catch your breath the next track starts, the ironical 'What a Wonderful Day', that could perfectly leave you "what the heck is this now? Techno?!" Those rhythms are so superbly interlaced with the melodious vocals from Danny and that 'oh oh oh' from Alex that I know it's going to be a focal point on tour! Then suddenly Alex throws in some of the deepest growls I've ever heard from him. What a contrast against the sweet clear voice from Danny! Did I mention I love that sort of contrast in music?
'Disconnected' is another show of Danny's mastery on his vocal duties. It starts with some mysterious keyboard effects, then it develops into a classic Voyager tune, when it reaches the middle section, with only Danny's voice and piano on a yet again catchy repetitive melody, to close with those amazing growls from Alex. Another powerful track!
'This Gentle Earth' gives us a break to breathe, and to once more admire Danny's vocal and piano abilities. This short song has all around the influences of late 80's pop music. I could give some names that come to my head when listening to this, from 'Tears for Fears' to 'A-HA', but don't get me wrong, it is Voyager all along. The closing is so anthemic – I'd love to sing along on their next show!
But, as everything has to come to an end, and sadly too soon, 'As the City takes the Night' opens with a delicious groove from Alex's bass, that makes us anticipate another excellent song. Danny again shows the new levels he has reached on this album, the whole vocal section in 'Ghost Mile' is superb, and again showing off on the chorus of this last track, the matching vocals from him and Alex are a joy to listen to. The main melodies are guided by the hands of Simone and Scott shredding their guitars, to give way to Alex's angelical vocals joined by Danny on the background this time, and closing with what it seems to be an unfinished melody led by Danny… that's the only bad thing of this album: what a way to end it, it just leaves you wishing for more!
In conclusion, this is nothing less than a solid masterpiece and a strong "contestant to album of the year" for me. I might be a bit biased – because, as you might have noticed, I love the sound of this band, but even so, their previous albums had some flaws here and there, flaws I have not found in 'Ghost Mile'. Production is perfect. Mixing is perfect, you can hear every single note, every single instrument, every single word. It has metal, it has prog, it has groove, it has techno and it has pop. It is everything Voyager is and what makes them so unique. And not only happy with that, the Australians, from the farthest away city on Earth (Perth), show hints of what they can come to be, leaving you desperately wanting for more…
I only have one question to the general prog and metal audience and media worldwide: when will Voyager get the attention and recognition they deserve?