Yes – The Quest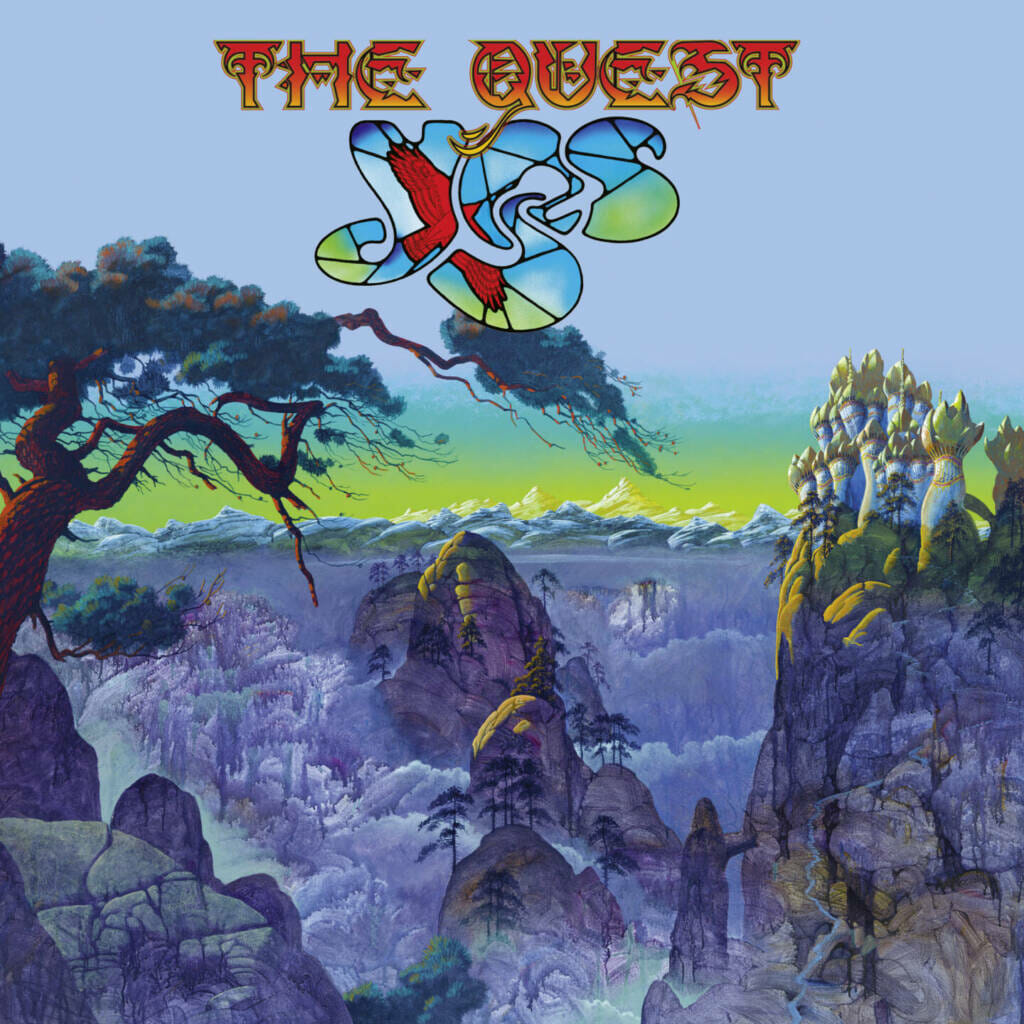 Seven years on from their last studio recording Yes are back with album number 22, a new line-up and new songs, but does the flame still burn brightly 50 years on?
Their last studio work saw the introduction of vocalist Jon Davison whilst also being the swansong for the late great Chris Squire. Could the band regroup, re-evaluate and produce something approaching the sheer greatness of their back catalogue? Fans far and wide have argued as to the value of the band without its founding members but in an ever-changing world, and what seems like an ever-evolving line-up Yes continue to tour and record.
Yes and their music has become a brand over the years and that, in essence, has become bigger than the group alone. Jon Anderson was once quoted as saying that Yesmusic will live on and continue to be played long after all its members, past and present, have departed this world. Much like a football team, players and managers come and go, but the club very much remains.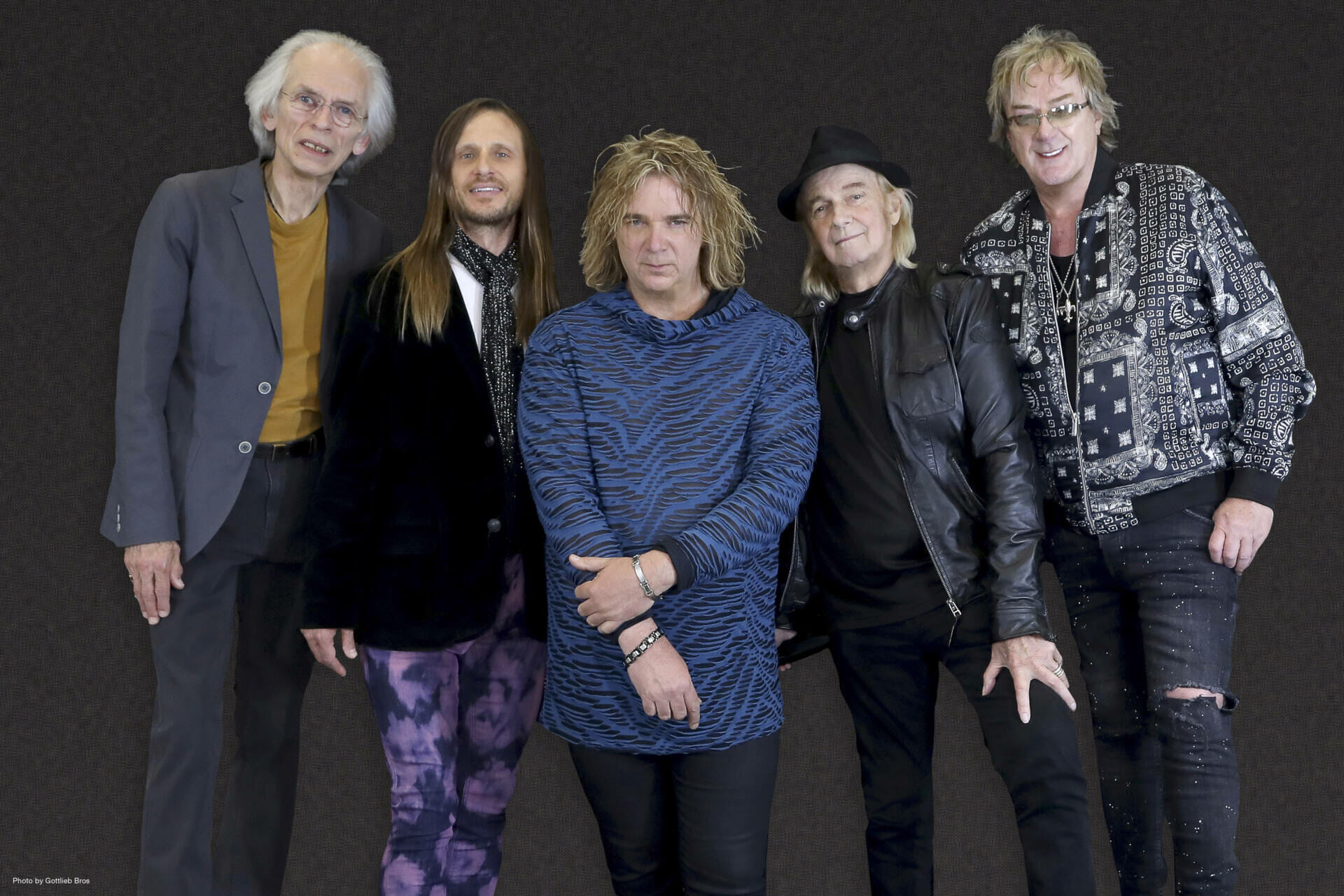 "The Quest", recorded remotely during the pandemic and produced by Steve Howe kicks off with 'The Ice Bridge' and after what sounds like a carbon copy of the first five notes of ELP's 'Fanfare For The Common Man' the track settles very much into Yes territory, complete with rolling bass line from Billy Sherwood and Davison sounding as close to Jon Anderson as he is no doubt expected to be. For those amongst us who are long standing fans of the band this is a solid start and one feels that the intervening years have done nothing of note to diminish the soaring heights the band have occupied in the past.
The following three songs are all Steve Howe compositions and, unsurprisingly, they give him the space and time to insert his full array of guitar tricks and flicks which, for the most part, set him aside from many of his peers. 'Dare To Know', with its heavily influenced 'Gates Of Delirium' guitar passage brings a welcome joy to the proceedings after thinking the band had almost slipped into a James Bond soundtrack with its orchestration from Geoff Downs before Howe grabs the reins back. 'Minus The Man' has an almost sweet vocal, suiting this mid-tempo song and with Davison sounding like Jon Anderson more than ever, it's even completed with nonsensical lyrics in places just to reinforce things. The next track 'Leave Well Alone' at times feels like the band's stab at the American charts with its AOR leanings and an almost Asia vibe in its commercial content.
Yes – The Ice Bridge (Click here if the video does not play).
From here on in the album slightly starts to lose its way, after the final strains of 'The Western Edge' have faded away, and along with it the much-loved Anderson/Yes era lauded by so many, the remaining songs on disc one fail to really add anything to the album overall, with 'Music To My Ears' falling very much into the filler category and 'A living Island' not faring much better to these ears.
"The Quest" certainly holds its interest and charm on disc one whilst the bonus disc, consisting of another three tracks, are instantly forgettable and do nothing to enhance the album overall. 'Mystery Tour' being a Beatles pastiche is a case in point and totally unnecessary to my mind, much like the remaining two tracks that bookend it.
So, after a decade is this a great album? I would say no, good but not great, it's interesting and enjoyable in parts, bland in others. Overall, just about a worthy addition to their catalogue but if you are wanting classic Yes you will no doubt be disappointed, if it's a competent Prog album you are after it may well fit the bill, certainly disc one should satisfy. Only time will tell as to where this will sit in the body of their work, certainly above 'Heaven And Earth' in my opinion but how much higher will be down to you, the fan, the listener and the completist to decide.
Track List:
CD1:
The Ice Bridge (6.59)
Dare To Know (5.57)
Minus The Man (5.34)
Leave Well Alone (8.05)
The Western Edge (4.24)
Future Memories (5.08)
Music To My Ears (4.39)
A Living Island (6.51)
CD2: Bonus Disc
Sister Sleeping Soul (4.49)
Mystery Tout (3.33)
Damaged World (5.19)