Ozric Tentacles – Space for the Earth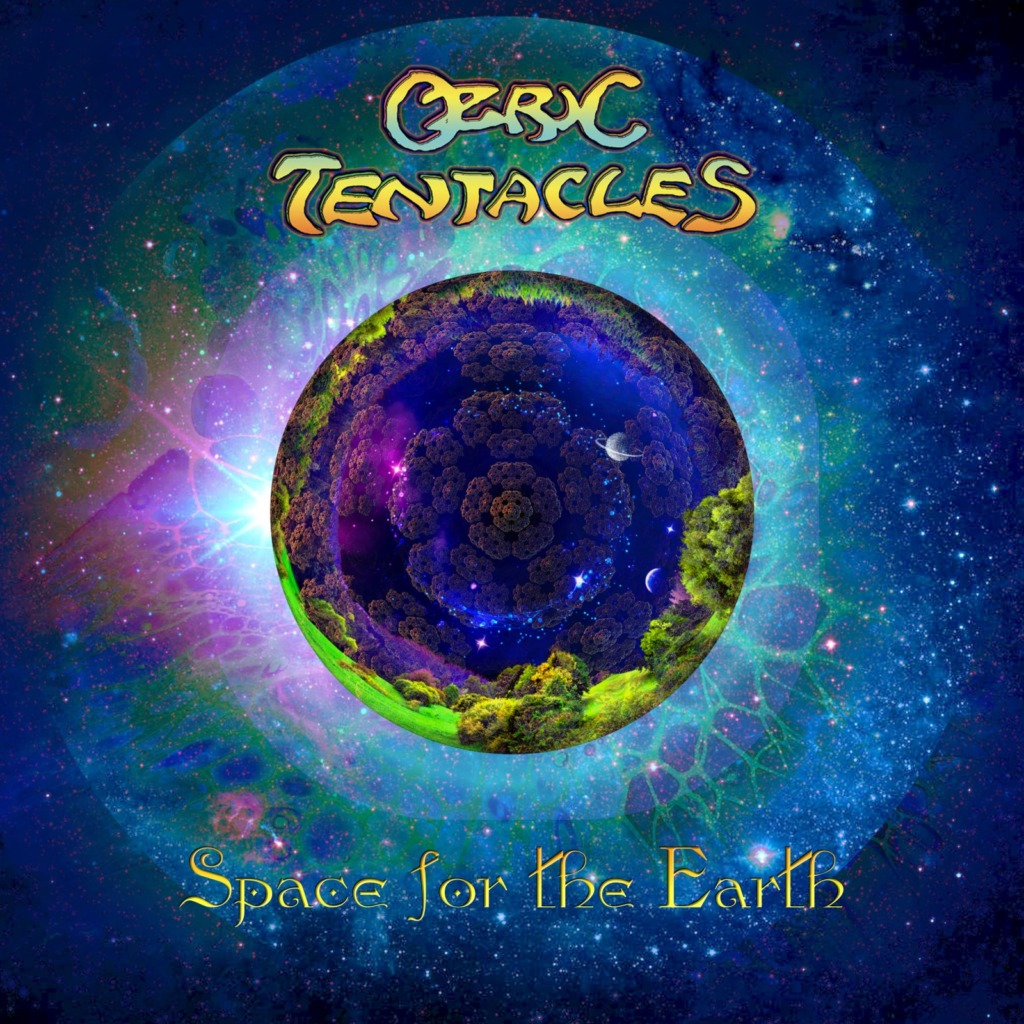 If you need a break from everything that has been going on in 2020, allow Ozric Tentacles to take your mind to a better, Covid-free place with their newest release "Space for the Earth". This is the 15th studio album from the English hippies after their break of 5 years.
The album sets the tone right away with the first song, 'Stripey Clouds'. To me, the song feels like walking through a rainforest at dawn on a spring morning – peaceful, but fresh and energetic. Throughout the entire album on focus stays the masterful spacey keyboard work, which can easily be compared with names like Gong. Combined with some lovely ethnic sounds and proggy elements the album creates fantastic images in one's imagination, like slowly walking through plains filled with greenery, flowing water and fresh air and then further elevating to outer space.
For some reason the combination of those spacy and earthy sounds makes me think that this album will be very fitting for a soundtrack for a creative world-exploring game like LittleBigPlanet, especially the third song 'Humboldt Currant'.
Ozric Tentacles – Humboldt Currant (click here if the video doesn't play)
The last two tracks is where that perfect balance between zen and dynamic is the most noticeable. The moment I heard the kaval (traditional Balkan woodwind instrument) accompanied by the percussion in the title track my heart melted. The album closes with 'Harmonic Steps' which is almost pure prog and the liveliest track on it. It grabs your attention from the very beginning with the fantastic synth intro and keeps things interesting with a bit more guitar action, leaving you energized after its end.
Sadly, at the moment many of us are unable to leave our homes to even take a refreshing walk in the nearby park, but with this wonderful psychedelic record for about 50 minutes you can escape somewhere beautiful, away from the gray reality.
Tracklist:
Stripey Clouds
Blooperdome
Humboldt Currant
Popscap
Climbing Plants
Space For The Earth
Harmonic Steps