Three albums to rock your Friday!
Releases of the Week 15/2021 with Liquid Tension Experiment, The Vintage Caravan, New Sounds of Soma and more...

This week, our Highlight picks include the return of one of prog metal's most revered instrumental supergroups with Liquid Tension Experiment, the physical release of a Berlin School Krautrock "Trip" from Sounds of New Soma and finally some psychedelic heavy rock goodness from Iceland's The Vintage Caravan. And don't forget to check out the other releases as well, they are diverse as always, so there should be something for everyone.
The Vintage Caravan - Monuments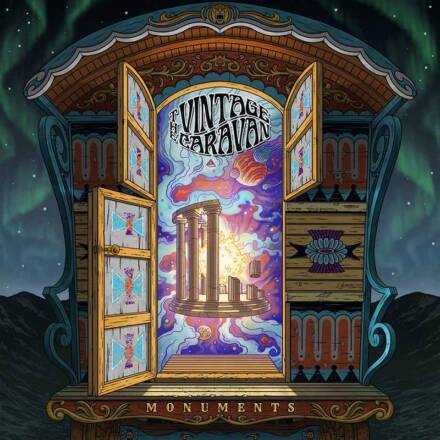 When it comes to creating that fuzzy warm retro sound resembling the vibes of 70s-icons such as Deep Purple or Gentle Giant there is no shortcut past The Vintage Caravan. Their 3rd record "Monuments" sees the trio from Iceland further refining their sound. The melodies sneak their way just a little deeper into the ear and the grooves kick the guts a tad stronger, putting them another step up on the throne of slightly psychedelic proggy vintage rock. Strongly recommended for fans of the golden era of heavy prog rock and its modern worshippers such as Opeth, with whom they toured Europe in 2019 which clearly had some positive impact on their sound and songwriting. On each of the 11 songs you can hear the same playfulness they express on stage, and while the album might lack a bit of variety it still holds enough little twists and turns to keep a progger entertained for a good hour. You might even catch yourself tapping a foot every now and then. Matt
Liquid Tension Experiment - LTE3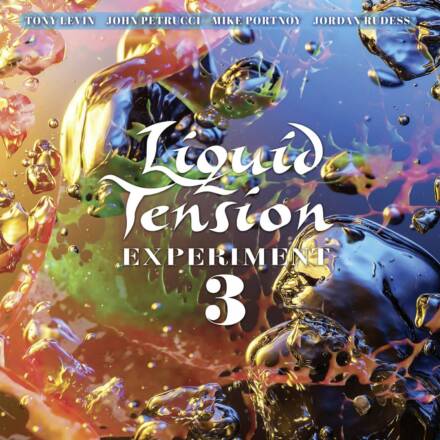 It is finally happening! Liquid Tension Experiment, one could say the definite supergroup of modern instrumental progressive music, is back with a new album, simply entitled "LTE3" for continuity's sake. More than two decades after their previous studio offering, "LTE2", the four gentlemen didn't let up one iota of their playing prowess, wit and joy, and they didn't lose anything of their unique chemistry and magic at all! Apart from four brand new original compositions, there is another Portnoy/Levin jam and a one take Petrucci/Rudess goosebumps beauty to be found next to the mammoth prog arrangement of George Gershwin's 'Rhapsody in Blue' that they had already debuted live in 2008. Finishing off this massive comeback album (that delivers on all fronts and will exceed a lot of expectations from the hungry fans) is the epic 'Key to the Imagination', the fourth new composition apart from the three singles. A triumphant return from start to finish almost impossible to beat in their category of instrumental prog/fusion this year. Let's hope we won't have to wait another 20 years for LTE4! Dario
Sounds of New Soma – Trip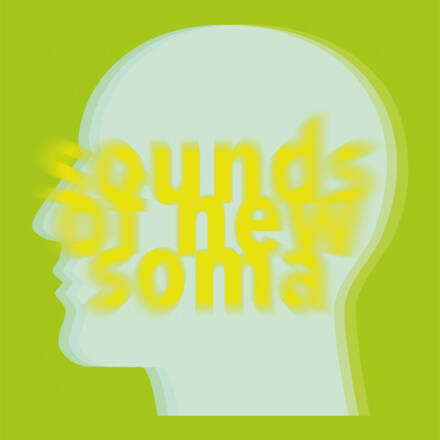 German Sounds of New Soma released this album at the end of January, but now it's finally available on yellow or pink vinyl through Tonzonen Records for collectors and vinyl-lovers out there. The album, created by avant-garde electronica duo Alexander Djelassi and Dirk Raupach is made up of  one long track lasting over 40 minutes (obviously split into two parts for the vinyl edition). Their style can be described as ambient and experimental psychedelic soundscapes. This is a modern example of Berlin-school krautrock or kosmische musik as made famous by bands such as Tangerine Dream, or the early works of Kraftwerk. The album is truly a trip, or, to me at least, feels more like a dream. There is a unified theme, but elements constantly come out of left field. Buddhist chants, brass instruments and vintage synths fight for your attention, and new elements keep appearing with each listen. Sometimes they are expected, other times they are absurd and surprising. In general the album has this hypnotic effect, taking you on a journey inside your own mind. So put on your headphones and get ready for a real "Trip". Rune
More releases for 16 April, 2021
Huxley Would Approve - Grave New World - Part Two (April 12)
Crusade - Rising Vision
CROWN - The End of All Things (Pelagic Records)
Bend the Future - Without Notice (Tonzonen Records)
Intonate - Severed Within
Superlynx - Electric Temple (Dark Essence Records)
Pathfinders - Ares Vallis (Music-Records) Bandcamp
Visions of Dystopia - A Nightmare on Dystopian Street
Marty Friedman - Tokyo Jukebox 3 (Avex Records)
Motorpsycho - Kingdom of Oblivion (Stickman Records/Rune Grammofon)
Cosmophobe - Neo-Terran Dystopia
Dark Horse White Horse - Dark Horse White Horse EPRead Our Review
August Burns Red - Guardians Sessions EP (Fearless Records)