Tech death x 3 + psychedelic black metal turned synthwave!
Releases of the Week 36/2021 with Hail Spirit Noir, Inferi, Aborted & Replicant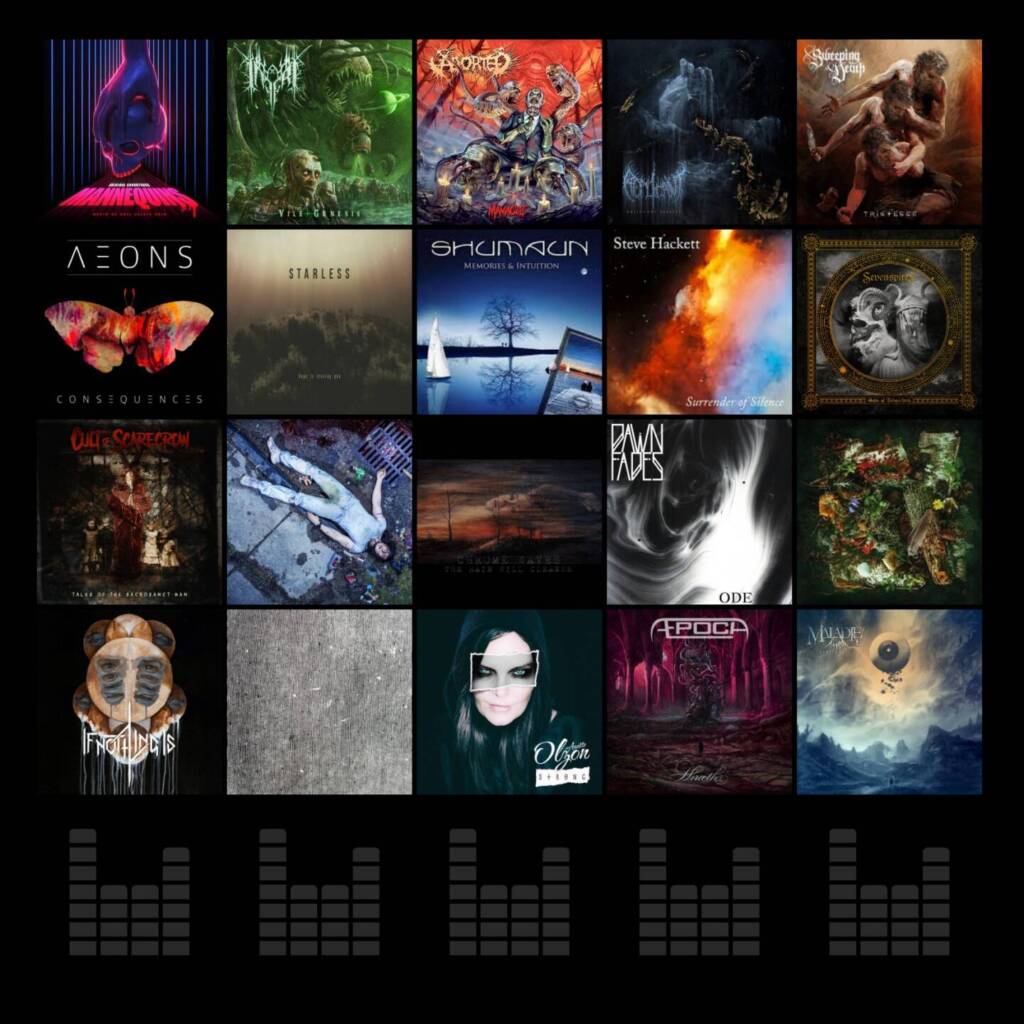 This week, we have 4 different types of horror on the menu: John Carpenter Synthwave style with Hail Spirit Noir from Greece, cosmic blackened tech death horror with Inferi, some good old gore with Aborted and finally the dissonant grooves with Theremin courtesy of Replicant! But don't worry, if all that sounds too extreme for you, there is new solo albums from Steve Hackett and Anette Olzon waiting to be discovered by the avid prog rock and melodic metal fans for example. So don't miss out on our Spotify playlist and subscribe now!
More releases for 10 September, 2021
Sweeping Death - Tristesse EP (Sept. 09) Bandcamp
Johari - Yūrei Bandcamp
Aeons - Consequences Bandcamp
Starless - Hope is Leaving You Bandcamp
Shumaun - Memories & Intuition
Steve Hackett - Surrender of Silence (Inside Out Music)
Seven Spires - Gods of Debauchery (Frontiers Music)
Cult of Scarecrow - Tales of the Sacrosanct Man (Wormholedeath Records) Bandcamp Read Our Review
Andrew W.K. - God is Partying (Napalm Records) Bandcamp
Chrome Waves - The Rain Will Cleanse (Disorder Recordings) Bandcamp
Dawn Fades - Ode (Metal Assault Records) Bandcamp
Agusa - En Annan Varld Bandcamp
If Nothing Is - If Nothing Is (Karisma & Dark Essence Records) Bandcamp
Low - HEY WHAT (Sub Pop) Bandcamp
Anette Olzon - Strong (Frontiers Music)
Æpoch - Hiraeth EP Bandcamp
Maladie - Symptoms III EP (Apostasy Records) Bandcamp