Cult of Scarecrow – Tales of the Sacrosanct Man
Cult of Scarecrow are a band that in their long musical career, have changed line-ups, band names and genres. They started back in 1987 as Belgian thrash band Dead Serious. In 1993 they switched to the name Die Sinner Die who then called it quits in 1995. Don't confuse them with the Within Temptation tribute band of the same name. After a twenty-two-year hiatus, the guys got back together and started writing new material. An early song bore the title that would become the band's new and current name.
The style of music that emerged was a more doomy and progressive metal. Members came and went and in 2018 the band released a self-titled EP. Production of their first full length album "Tales of the Sacrosanct Man" began in 2020. Described as pure metal, it's somewhere between old-school epic metal and melodic doom. There's also a touch of grunge and a pinch of thrash metal.
That description is pretty spot on, despite the band name, album name and cover artwork. Things that prior to listening to the album, gave me the impression they were more of a black/death metal outfit. However, it's clean singing throughout from Filip De Wild, with catchy riffs and great arrangements, but still suitably dark and heavy.
The opening, and almost title track 'Sacrosanct Men' starts in an eerie fashion, with what sounds like the ghostly looking children on the album cover. Then a slow brooding riff that takes on various forms, pervades throughout the track, punctuated with passionate guitar solos. The equally creepy accompanying video is slightly shorter and is missing the open section.
Cult of Scarecrow – Sacrosanct Men (click here if the video does not play)
Although a lot of the album is straight forward metal, and has a familiar feel to it, there are plenty of embellishments. The use of keyboards and great guitar breaks helps to put a Scarecrow stamp on things in 'Lazarus'. A small electric motor whirring in 'Robotized' and the doom laden 'Sabbath' type intro to 'Pitch-Black' make things more interesting. The sound of a radio being tuned to several stations before settling on a news channel reporting a mass shooting sets up 'Doorkicker03' perfectly.
'This Blood's for You' has a different feel to it. Hammond organ and choral chanting precede a chugging pulsing riff with a solid bassline behind it. The song appears to be about some sort of Devil worship. 'Sameness' has eerie sounds that usher in the opening lines of "Swing, swing, swing". The heavy riff that follows, does indeed swing in time in this penultimate track. The lyrics decry the attempts by governments and religions to control the masses, rob us of our individuality and turn us into sheeple.
Cult of Scarecrow – Sameness (click here if the video does not play)
Closing track 'Own Worst Enemy' is the closest thing to a ballad on the album. There's a passing resemblance to Queensryche (Operation Mindcrime-era) in parts. It's a fine and strong, seven-minute finish to this very enjoyable debut.
It's not a genre defining release, but I guess they never intended or expected it to be. What it is though, is a great metal album with eight well written, individually different sounding tracks. I'm glad they have decided to come out of retirement. Hopefully there's a good few years and great ideas left in the Cult of Scarecrow camp.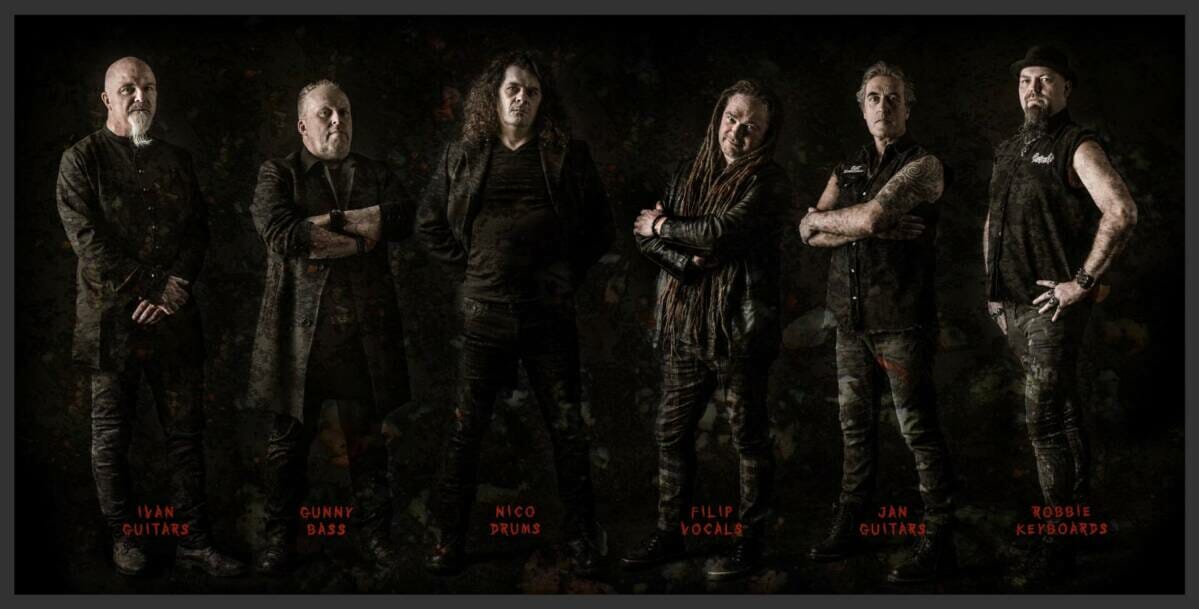 Track-List:
Sacrosanct Men
Lazarus
Robitized
Pitch-Black
Doorkicker03
This Blood's for You
Sameness
Own Worst Enemy