The Second-to-Last Releases of the Week 2021 for you!
Releases of the Week 48/2021 with Ashbreather, Shagohod, Aquilus & Professor Tip Top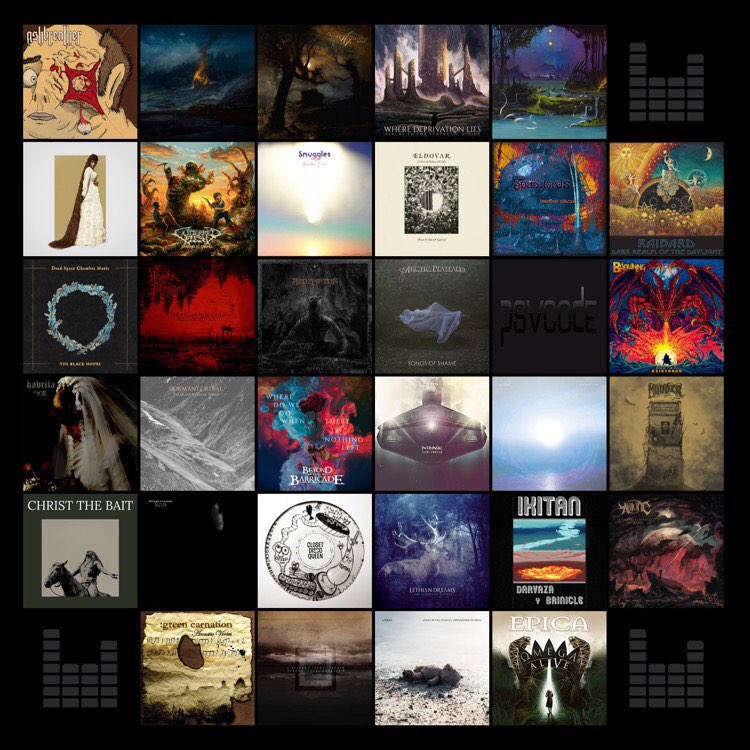 It looks like this might be the penultimate instalment of this year of our Releases of the Week article and playlist series, but it's still a big one with killer releases to discover. Highlights include "Ow, My Eye!" the new EP from canadian prog sludge/death trio Ashbreather featuring none other than our very own Chartmaster and Research Specialist Colin MacAndrew on drums (check out our Progtalks episode RIGHT HERE), some conceptual Western heavy prog with Shagohod's sophomore release "Tin, Gold, Lead & Blood", orchestral ambient (black) metal with Aquilus' sophomore full length "Bellum I" and finally some laid back progressive rock from Bergen (Norway) with Professor Tip Top's seventh album "Lanes of Time". All of that and more waiting for your enjoyment, either through our Spotify playlist or the Bandcamp links below.
More releases for 03 December, 2021
Where Deprivation Lies - Tempest (Dec. 01) Bandcamp
Crown Lands - Odyssey Vol. 1 (Dec. 02, Spinefarm)
So Hideous - None But A Pure Heart Can Sing (Silent Pendulum Records) Bandcamp
Cuttered Flesh - Sharing is Caring Bandcamp
Devin Townsend - The Puzzle/Snuggle (Hevy Devy Records)
Kadavar & Elder - Eldovar (A Story of Darkness & Light) (Robotor Records) Bandcamp
The Spacelords - Unknown Species (Tonzonen Records) Bandcamp
Raibard - Dark Realm of the Daylight Bandcamp
Dead Chamber Music - The Black Hours Bandcamp
Hands of Despair - The Crimson Boughs Bandcamp
Redemptor - Agonia Bandcamp
Arctic Plateau - Songs of Shame (Shunu Records) Bandcamp
Psy:code - PSVCODE Bandcamp
The Browning - End of Existence
Kavrila - Mor (Narshardaa Records) Bandcamp
Dormant Ordeal - The Great Scheme of Things (Selfmadegod Records) Bandcamp
Beyond the Barricade - Where Do We Go When There's Nothing Left Bandcamp
Intrinsic - Event Horizon Bandcamp
Heiress - Distant Fires (Satanik Royalty Records) Bandcamp
Modder - Modder (Lay Bare Recordings/Consouling Sounds) Bandcamp
Christ the Bait - Idolatrosities Bandcamp
If Not If - Forgiveness EP Bandcamp
Closet Disco Queen - Stadium Rock For Punk Bums EP (Hummus Records) Bandcamp
Lethian Dreams - Last Echoes of Silence EP Bandcamp
Ikitan - Darvaza y Brinicle EP Bandcamp
Abiotic - A Universal Plague: Mutation (Re-release) (The Artisan Era) Bandcamp
Green Carnation - The Acoustic Verses (Remastered) (Season of Mist) Bandcamp
Hypno5e - A Distant Dark Source Experience (Pelagic Records) Bandcamp
Airbag - A Day in the Studio / Unpluged in Oslo (Karisma Records) Bandcamp
Epica - Ωmega Alive (Nuclear Blast)