Alizarin – The Last Semblance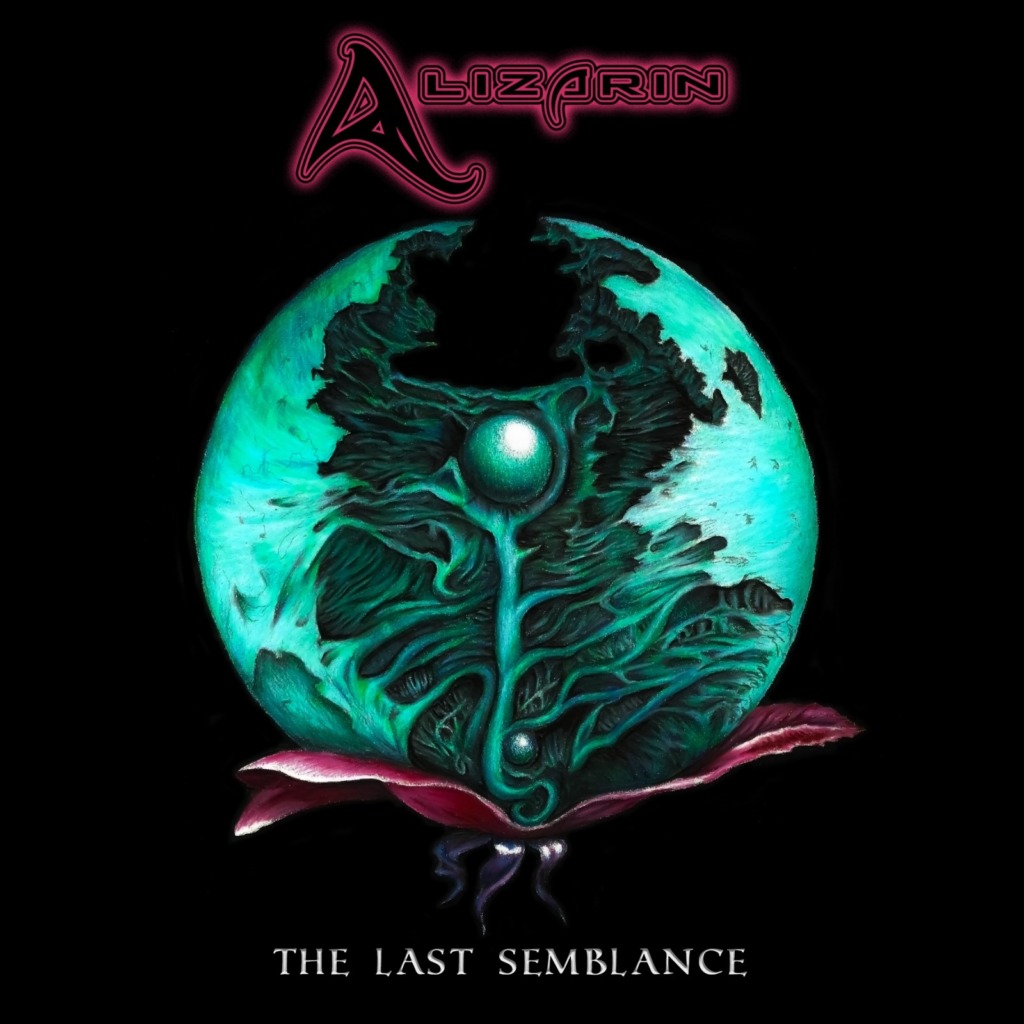 L.A. based prog-rockers Alizarin recently released their latest full-length album "The Last Semblance". Having not heard anything prior to this release, the opening track 'Elegy Simulacra' caught my attention. The band blends complex, groovy and atmospheric compositions with dissonant elements, showcasing every instrument and balancing them out in a unique signature of prog-rock that is likely to appeal to fans of bands like Opeth, Porcupine Tree, Leprous or Haken.
"The Last Semblance" certainly makes an impression through the diversity of composition and instrumental proficiency. One single track will go through groovy riffs, upbeat rhythms, impressive solo sections on guitar, bass and keyboard as well as toned down atmospheric passages. I would consider it quite chill, keeping the emphasis on atmosphere and building a moody, relaxed sound with a dash of emotion. At times it gets a bit psychedelic but for the most part, the chill mood is maintained with a pretty dark atmosphere and it's easy for you to just roll with it. It's not particularly engaging, though I don't think it's intended to be, but if you give it an active and patient listen, there's a bit more to unpack than you might initially think.
Alizarin – Elegy Simulacra (click here if the video doesn't play)
I think the main issue with this album is the expressive component, primarily the vocals. While I can't argue that there's clearly strong musical proficiency on display, I feel that the apathetic mood, nasal vocal style, use of dissonance and overall soft pace outweigh the quality of the music and easily turn this into a rather dreary and stale listening experience. I can totally jam a couple of songs from "The Last Semblance" but sitting through the whole album without being given something new or engaging to hold on to feels a bit pointless for me. The fuzzy and shallow production, although clean and balanced, maintains the same apathy. However, I do want to spotlight the elements that sparked my interest in this album.
First off, the solos are great. Whether it's guitar, keyboard or bass, the solo is well placed into the song, clearly spotlighting the instrument on display without throwing the song or mood out of balance, and there's a good ratio between melody and technical skill that grants a bit of flare. I particularly enjoyed the bass-tunes, not only for adding more depth to the sound but also for the fluid, dynamic and expressive sound that clearly comes through with some more attitude. Then there are also the acoustic guitar parts and some of the keyboard tones that seem to turn the brooding mood a bit lighter and breathe some life into the vibes.
As far as the progressive component goes, there's no slacking with odd time signatures and weird patterns, but they don't hit you over the head either, so it is quite comfortable in that sense while also providing a consistent intricacy for the nerds to dig into. I have found myself drawn into some ripped apart chops and cool dynamics every now and then that got me feeling it a bit. Particularly the fifth track, 'Heirloom' shows some clever drum transitioning that elevates it to a higher level of energy than the other tracks.
To be honest, when looking at this album, there isn't that much to criticize about how it is written, delivered and produced, but the experience that it offers doesn't feel particularly enjoyable to me, and the vocals could definitely use some brushing up. If you can put up with the constant tension caused by dissonance and the dark rock-ish mood then I recommend this album, but if this intellectual manifestation isn't enough to satisfy you musically, then you might want to look elsewhere. Overall, it's a clear example of strong musicianship that seems somewhat misplaced.
Track List:
Elegy Simulacra (07:55)
Fathom (06:53)
A Wreath of Temperance (06:40)
Velvet Margin (05:12)
Heirloom (05:35)
Zero Sum (07:03)
Attenuation (10:36)
The Ivory Silo (08:48)