Apocalyptica – Cell-0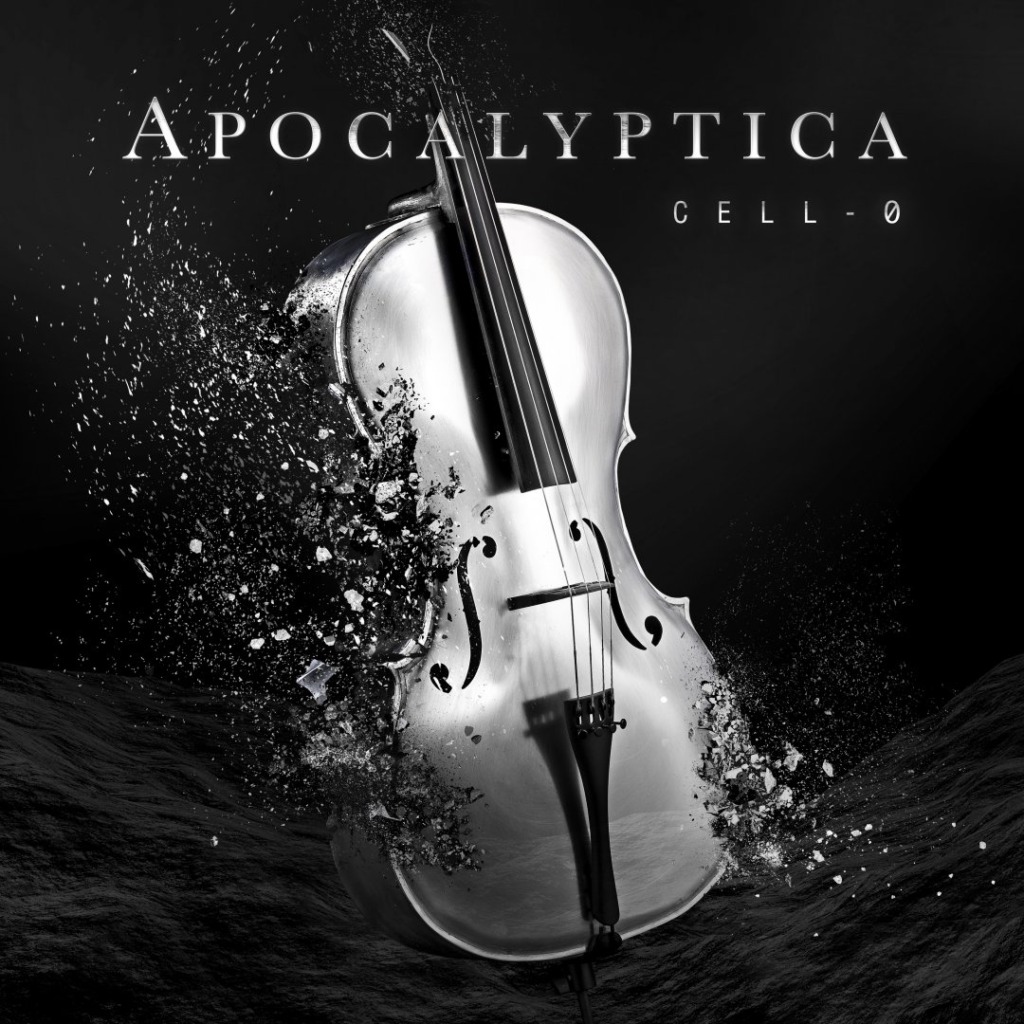 Growing up as a metalhead in the late 90s/early naughties who also happened to play the cello , there was obviously no way around the crazy Finns of Apocalyptica, who reinvented cello playing with their stroke of genius "Plays Metallica by Four Cellos" in 1996. Three albums later, they had gradually introduced other metal bands as well as original compositions to their repertoire and peaked with "Reflections" in 2003, their first one to feature only one cover song, and that one only as a bonus track.
With the self-titled follow up, they kept their approach with only original songs but started to experiment with more mainstream sounds, songwriting formulas and guest vocals of famous singers from the rock and metal world. With Franky Perez, they even added a full-time singer to their line-up with the 2015 release 'Shadowmaker'. Alas, old progger me had already long lost interest in their offerings after what felt like half of the 2005 "Apocalyptica" album sounded desperate for a radio hit. Consider my surprise even bigger as they announced a return to their 'non-vocal roots' in the first press release for the 2020 album "Cell-0". My interest was certainly revived.
First single and album opener 'Ashes of the Modern World' already manages to combine a lot of their trademark treats. It is epic, starting in a very classical vein, but also features some faster parts, recognizable melodies aka hook lines, cello riffs galore and precise songwriting, bookending the song with that epic brooding melody. Even more epic and soundtrack-like in the beginning, but soon seemingly going back to that classic Apocalyptica cello riffage, the title track 'Cell-0' soon unfolds as an exhilaratingly proggy rollercoaster ride. Lead and rhythm cello battling each other and Mikko Siren's drums for the most interesting part, and when the 9 minutes are over it felt like it was only three. What a ride.
Apocalyptica – Ashes of the Modern World (click here if the video doesn't play)
Singles number 2 and 3 respectively, 'Rise' focuses on ethereal melodies to die for, while 'En Route to Mayhem' is morphing through different stages and tempos of riff-badassery. Once again, the drum performance of Mikko Siren is literally on fire and also thanks to the stellar production, claims an equally important role beside the three cellos. Without vocals taking the spotlight, it just seems natural for the band to sound as organic and united as never before.
Apocalyptica – Rise (click here if the video doesn't play)
'Call My Name' might be somewhat of a rest between the two parts of the album and just like in the following 'Fire & Ice', there is a feinted little drum solo (or an extended fill) towards the end, that could have easily lasted way longer. Maybe they are reserving that for the live shows, who knows. 'Scream for the Silent', 'Catharsis' and 'Beyond the Stars' are bringing the album home with no fillers, all killers and all the ingredients Apocalyptica became known and revered for before they started to add vocals.
Apocalyptica – En Route to Mayhem (click here if the video doesn't play)
In what seems like a 180 return to their roots as songwriters, master cellists Eicca Toppinen, Perttu Kivilaakso and Paavo Lötjönen along with master drummer Mikko Sirén (who is on fire on this record, I can't stress it enough), have created an unexpected masterpiece. Whereas the previous albums felt quite like a patchwork of individual songs, "Cell-0" flows seamlessly from its epic beginning through its epic depths and rapids to the more than epic conclusion with 'Beyond the Stars' (not a Myrath cover). Disregarding the nostalgic component "Reflections" will always have for me personally, "Cell-0" is without a doubt the most accomplished album from the Finnish inventors of cello metal yet.
Tracklist:
Ashes Of The Modern World
Cell-0
Rise
En Route To Mayhem
Call My Name
Fire & Ice
Scream For The Silent
Catharsis
Beyond The Stars