Ayreon – Electric Castle Live and Other Tales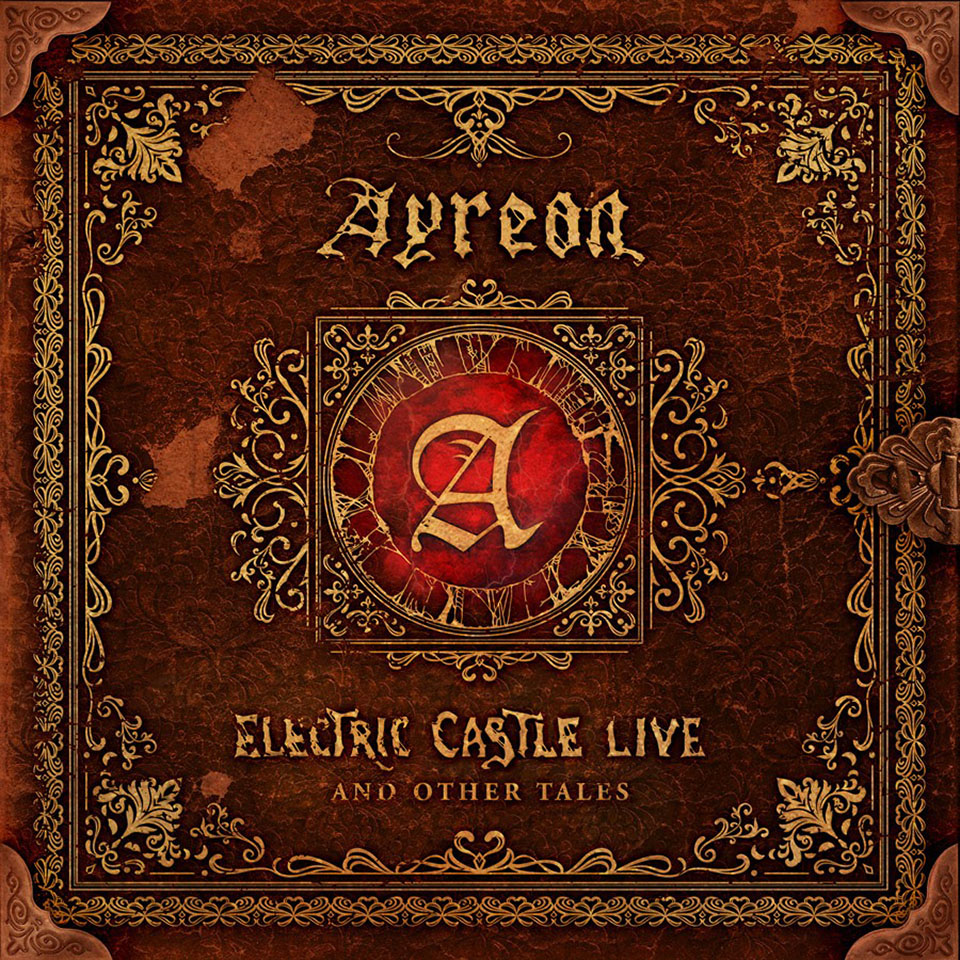 What is better than a once-in-a-lifetime event? A second once-in-a-lifetime event! After the much-celebrated "Ayreon Universe" shows, it was barely surprising to see the announcement of another Ayreon live event. So, two years later, the fans of Arjen A. Lucassen's music once again gathered in "Ayreon city" Tilburg, at the 013 for three days of "Electric Castle Live and Other Tales" – a full show of one of Ayreon's most popular metal operas with almost the complete full original cast and selected guest musicians. As a bonus, Arjen added a selection of songs from all his other musical projects.
For all those who did not have the chance to make it and for those who were there and want to keep the memory alive there is now a recording of the complete show available, accompanied by interviews with the artists, people behind the stage and fans – almost 6 hours of material. With many of us staying home as much as possible at the moment and so many concerts and festivals being cancelled or postponed, this release could not have been timed better.
Fans and followers of Arjen's music know the story of this classic, of course: A selection of humans from different times is picked, and John de Lancie (who brilliantly serves as narrator, The Voice) sends them to The Electric Castle – which not all of them will reach. As mentioned, most of the singers already performed on the original album back in 1998: Fish (Highlander), Damian Wilson (Knight), Edwin Balogh (Roman), Anneke van Giersbergen (Egyptian), and Edward Reekers (Futureman), George Oosthoek (Death) and of course Arjen Lucassen himself as The Hippie (who else). They are accompanied by Simone Simons (Indian), John Jaycee Cuijpers (Barbarian) and Mark Jansen (Death). Backing vocals are added by Marcela Bovio, Dianne van Giersbergen and Jan Willem Ketelaers.
A fine selection of instrumentalists completes the line-up on the stage with its huge castle built of metal and fabric: Focus' Thijs Van Leer, who also added his iconic flute solos to the original record, original drummer Ed Warby, Johan van Stratum (bass), Marcel Singor (guitar), Ferry Duijsens (guitar), Bob Wijtsma (guitar), Ben Mathot (violin) and Jurriaan Westerveld (cello). Last but not least, throning behind this mountain of keyboards and pulling the strings is Arjen's long-time partner in crime Joost van den Broek. Everyone's performance can only be called fantastic.
Ayreon – Amazing Flight (Click here if the video doesn't play)
'Isis & Osiris' and 'Amazing Flight' open the night, and man do they get the 013 lit right from the start! Every singer is welcomed by an enthusiastic crowd and the cameras did a great job to capture the emotions on and in front of the stage – of course, the fans know every word, every scream, every solo in the long instrumental part of 'Amazing Flight'.
It's difficult to name highlights in the songs ranging from the folky 'Time Beyond Time', the epic 'Across the Rainbow Bridge' or the Ayreon anthem 'Castle Hall' with their different combinations of singers. It's the performance of the complete opera, the long-time dream of many an Ayreon fan coming true, and the remarkable chemistry between everyone on stage and in the crowd, the feeling of family is what makes this show so unique. Heck, the fact that in a crowd of 3000 you find familiar faces almost every time the camera pans across the audience is already almost unreal.
Ayreon – Garden of Emotions (Click here if the video does not play)
One more artist from the 1998 record has his big moment: (Almost) alone on stage with his white grand piano, Robby Valentine has the honour to silence the audience for four minutes before he leads them into 'The Mirror Maze'.
After almost two hours of music, we find the complete cast, dead or alive, joining in to sing 'Another Time, Another Space' – and it almost sounds like a promise. Another One more 'once in a lifetime' event, maybe…?
The night's not over yet, though. Anneke van Giersbergen, the ever-smiling bright sun in the dark world of metal, unrolls the "Other Tales" with 'Shores of India' from the massive and symphonic "The Gentle Storm", followed by an impressive performance of the sinister 'Ashes' (Ambeon). Simone Simons as we never heard her before – and one of the night's big moments.
Guilt Machine – Twisted Coil (Click here if the video does not play)
With the Stream of Passion banger 'Out In The Real World' Marcela Bovio who served as backing vocalist most of the night shows where she and her stunning voice really belong – up front!
Damian Wilson's epic rendition of 'Twisted Coil' (Guilt Machine) is followed by the only song that was not written by Arjen – but if you have Fish, you can't let him go without performing the Marillion classic 'Kayleigh'.
Another goosebump moment, before the place is turned upside down with flying balloons and during in Arjen's solo piece 'Pink Beatles In A Purple Zeppelin'. Finally, "Ayreon Universe" protagonist Robert Soeterboek returns with Star One's 'Songs Of The Ocean' together with Marcela Bovio and Dianne van Giersbergen – and, eventually, the complete cast (which barely fits on the stage!).
Forgive my enthusiasm, but what a trip! For fans of Ayreon and the music of Arjen A. Lucassen, "Electric Castle Live and Other Tales" is a must-have, but I can whole-heartedly recommend it to every other lover of metal or rock music as well. This is how you make a prog metal party! The talent of the singers and all other musicians gathered on the same stage is almost ridiculous, the excitement in the audience transmits through the screen and the production is professional to the smallest detail. Everything is presented in great image and sound quality. So, is there nothing to criticize? Yes, of course: I sometimes wish the reds would have some more saturation… but that's about it, really.
"Electric Castle Live and Other Tales" is available as Blu-ray, 2CD/DVD, Earbook (2 CD+2 DVD+Blu-ray), 3 LP, or a uniquely special limited edition wooden box set. It is also available as video on demand on Vimeo.
A little disclaimer: There is a photo made by our reviewer in the booklet – but also without that contribution, we don't think he would be any less excited about the release. If you want to see all our photos of the Ayreon live show click here.